Not sure how to receive fax to your Gmail account?
Receiving faxes on a fax machine is so yesterday. With Gmail's powerful features, you can actually receive faxes as digital files directly in your Gmail inbox.
The only catch? You'll need an online fax service or fax app to do so.
If you're:
running on Gmail or have GSuite for business
and looking for a quick and easy fax solution
this read is just for you.
Don't how how to receive fax to Gmail? Read on to find out.
How to receive fax to Gmail with online fax services
Online fax services like RingCentral and eFax have been around for quite a while now.
Most of these services also have app versions today, so you can use them even when you're on-the-go
To receive faxes to your Gmail account with online fax services, simply follow these steps:
Sign up with an online fax service of your choice
Pick a local or toll-free fax number
Key in the Gmail address you want to receive faxes on
Add your account details
And that's it.
Getting started with online fax services is easy.
But the better question is, should you use them in the first place?
Many online fax services don't just deal with fax. Most of them come with loads of other features that are great for businesses, like video conferencing, cloud integration or online document storage.
If you're looking for a cheap business solution, online fax services are a good place to start.
But if all you want is a simple fax solution, you might be paying for a lot more than what you actually need.
How to receive fax to Gmail with Zap Fax
And if a simple fax solution that lets you fax anytime, anywhere is all you need, then look no further than Zap Fax.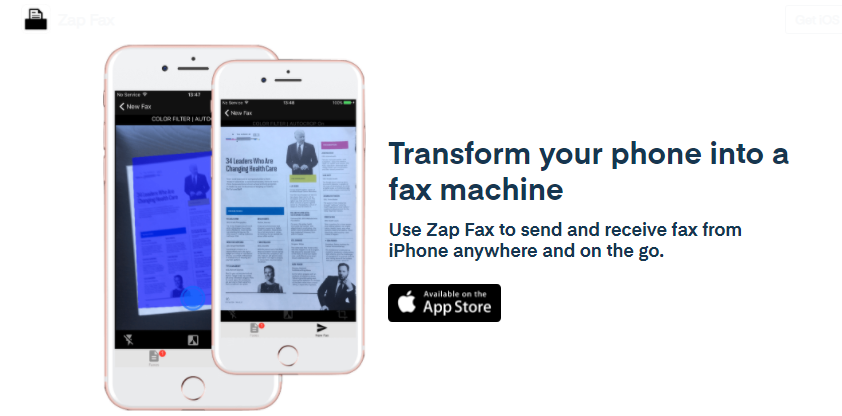 Zap Fax transforms your iPhone into a portable fax machine.
With Zap Fax, everything you need to send and receive faxes on your iPhone is on one single, free-to-download app.
To receive faxes to Gmail with Zap Fax, all you need to do is:
Download Zap Fax from the Apple Store.
Open the app on your iPhone
When the scan area is completely highlighted, tap the center button.
Make edits, or hit Confirm
Select Email PDF
Key in your Gmail address.
And that's it. You'll be receiving instant faxes from your iPhone straight to your Gmail inbox in seconds.
Zap Fax also guarantees your fax privacy.
With a private fax number that's yours only, you can send or receive faxes with a peace of mind knowing nobody's going to sneak at your faxes.
Receive faxes straight to Gmail and more with Zap Fax
Zap Fax is more than just your average fax app.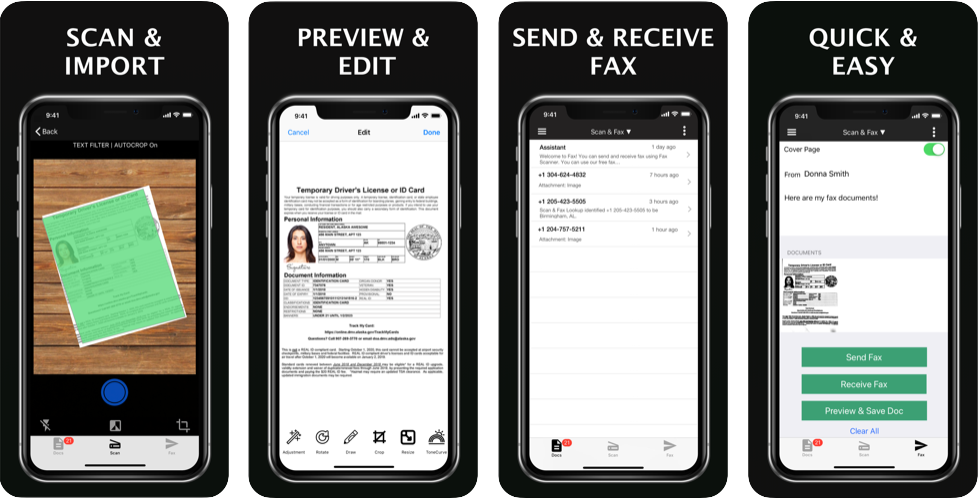 Beyond quick faxes that go straight to your Gmail, Zap Fax also promises:
High-quality scans with just your phone camera
Easy document conversion into common formats like PDF
Fuss-free international faxing
Direct faxing without leaving the app at all
Full fax privacy protection, even when you're on the go
And that's how to receive fax to Gmail. Download Zap Fax today and send all your faxes straight to your Gmail in fast and easy today.