Not sure how to fax multiple pages on iOS?
Most fax machines today run on a recommended limit of 50 pages or less.
If you're using a voice-over-internet-protocol (VoIP) service together with your fax machine, that limit falls to a measly 3 to 4 pages per transmission.
But what if you don't have a fax machine, and don't intend to get one?
Fret not – all you need is your iPhone, and a reliable fax app like Zap Fax.
Don't know how to fax multiple pages on iOS? Read on to find out.
How to fax multiple pages on iOS with Zap Fax
To fax multiple pages on iOS, all you need is Zap Fax.
Zap Fax lets you send and receive faxes on your iPhone as simply as sending a text message.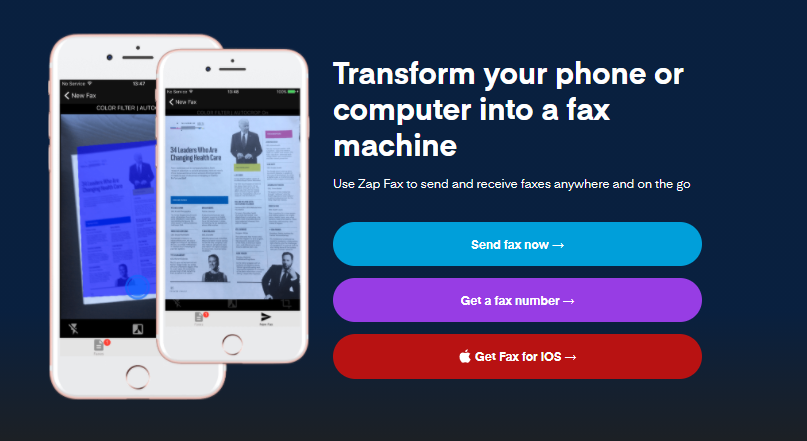 To get started with Zap Fax, simply follow these steps:
Download Zap Fax from the Apple Store.
Open the app on your iPhone
When the scan area is completely highlighted, tap the center button
Use editing tools to make edits to your faxes
Ready to send? Hit Confirm.
Repeat step 3 for each page you want to fax.
With Zap Fax's unique image recognition techniques, rest assured you'll zip through the pages in no time.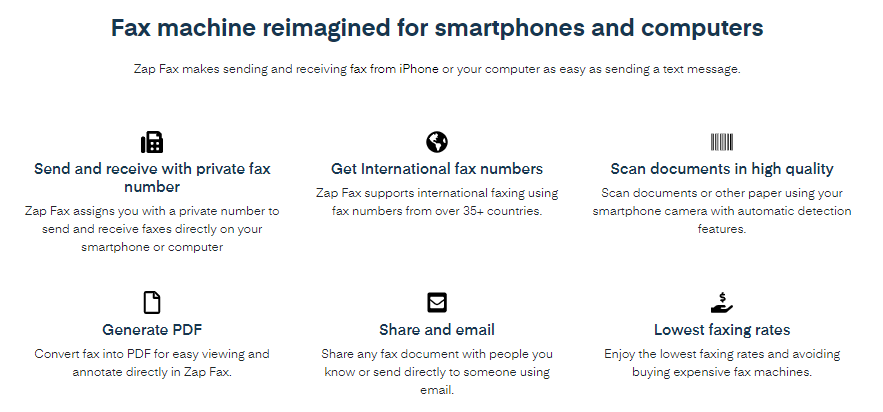 To send your fax as an email attachment, you can:
Pick the option to Email PDF.
Type in a subject and email address of your recipient
And that's all you need to do.
When you fax any document on your iPhone with Zap Fax, you're guaranteed:
Crystal-clear faxes with just your phone camera
Easy conversion into all common formats for easy sending
International faxing
Direct faxing without leaving the app at all
Full privacy protection while you fax anytime, anywhere
Together with Zap Fax, it doesn't matter if you're faxing one or many documents – it's always high quality faxes with yours-only privacy protection.
Fax multiple pages on iOS quickly and easily with Zap Fax
With Zap Fax, your iPhone instantly transforms into portable fax machine.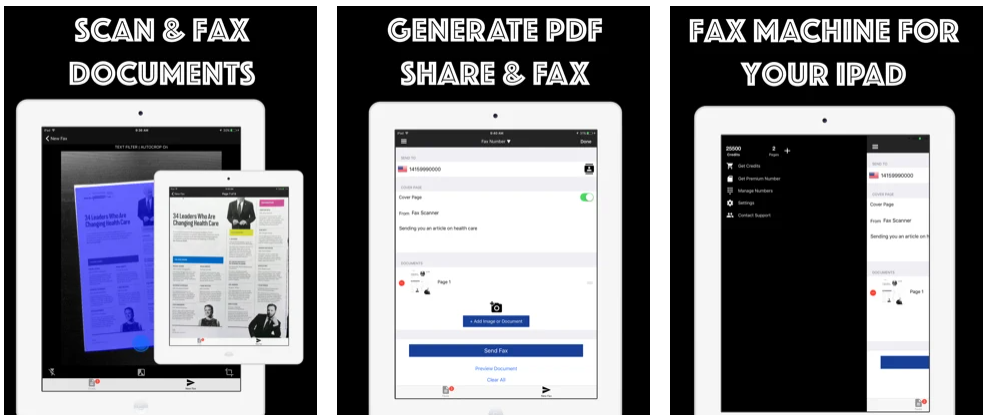 All you need to do is point, snap and shoot for crystal-clear document faxes anytime you want.
Zap Fax lets you fax multiple pages on iOS and more. Download Zap Fax today and make faxing multiple pages on iOS a breeze!