Phoner - Free Private Texting and Anonymous Calls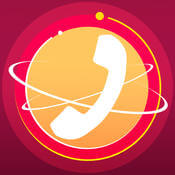 - Protect your phone number.
- Get multiple phone numbers for Craigslist, dating, sales and others.
- Anonymous texting without revealing your primary phone number.
- Phone number changer to protect your identity.
- Get a second phone number line without the high cost of adding a new phone number.
- Get a free 2nd phone number for Android.
Download free with free call and text credits.
---
Text Burner
- Text anonymously with your free private number
- Untraceable numbers to help protect your identity
- Burn or add as many numbers as you like at any time
- Pick numbers from countries like USA, Canada and Australia
- Multiple phone numbers for Craigslist, dating, sales and others.

Donwload now to text anonymously with free credits.
---
VPN Proxy - Unlimited VPN
- Protect and secure public Wifi
- Protect your browsing and Internet privacy
- VPN Proxy keeps your IP Address unknown.
- VPN Unlimited allows you to access the content you want.
- Get a VPN for iPhone and iPad for your iOS devices

---
Call Recorder App iPhone
- Record phone conversations with Call Recorder for iPhone app.
- Record Calls for incoming and outgoing call.
- Record Phone Calls to and from 100 International destinations.
---
PDF Scanner Pro
- Scan and capture documents with ease and save as PDF
- Capture and convert your scans as black & white, or preserve it in full-color
- Email and share your scans as PDF.
- Optical Character Recognition OCR technology that converts your scan to text.
Scan documents and save as PDF from Phone!
---
Fax Zap - Fax From iPhone
- Send and Receive Fax from iPhone
- Fax and Scanner App that scans documents & convert them to PDF
- Send & Receive Fax from over 100 international countries

---
Photon Flash Player Browser for iPad, iPhone & Android
- Over 20 million users use Photon to make their browsing private and anonymous.
- Top 30 overall iPad app since launch. 4.5 star reviews.
- The #1 Paid Flash player for iPad, iPhone & iPod Touch.
- Play Flash games, browse Flash sites and watch Flash videos on iOS devices & Android
- Flash Player for Android now available!
- Flash Player for Windows now available!
Top Paid Flash Browser on iOS, Android and Windows
---
Photon App Lock for Android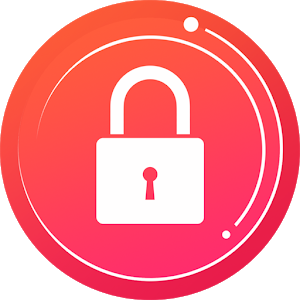 - Secure and hide your apps
- Personalize your lock screen with beautiful themes
- Create multiple passwords for sharing with others
- Share and give limited access to others without giving away your master password.
---
Documents Unlimited for iPad & iPhone
- Top 5 Paid Business app for iPad. Top 100 overall app.
- Edit your Open Office, Microsoft Word, Excel and PowerPoint documents on your iOS device.
- Integrates with Dropbox, Google Docs and Box.
Just $4.99 for a limited time!