Dating apps for working professionals are a dime a dozen these days. It's a fact of life that dating gets more miserable with age, and it's also true that part of it is because of choice fatigue. With more than 1500 apps claiming to be some of the best dating apps for working professionals around the world today, it seems like dating apps for young professionals are just love carousels that revolve with no end.
Maybe the perfect dating app for working professionals does not exist, but everyone can agree that the ideal dating app experience is one that is stress-free, straightforward and minimally inconvenient.  We have examined cost as a factor for considering a dating app in a previous piece, and for this year's best dating apps for working professionals, we've picked 5 based on how well they fit in with a working professional's busy schedule, how clear their intended "outcome" is, and how easy it is to get started on them.
Ready to find love as a working professional in 2020? These 5 apps might just make it happen for you:  
5 Best dating apps for working professionals in 2020
1.       Happn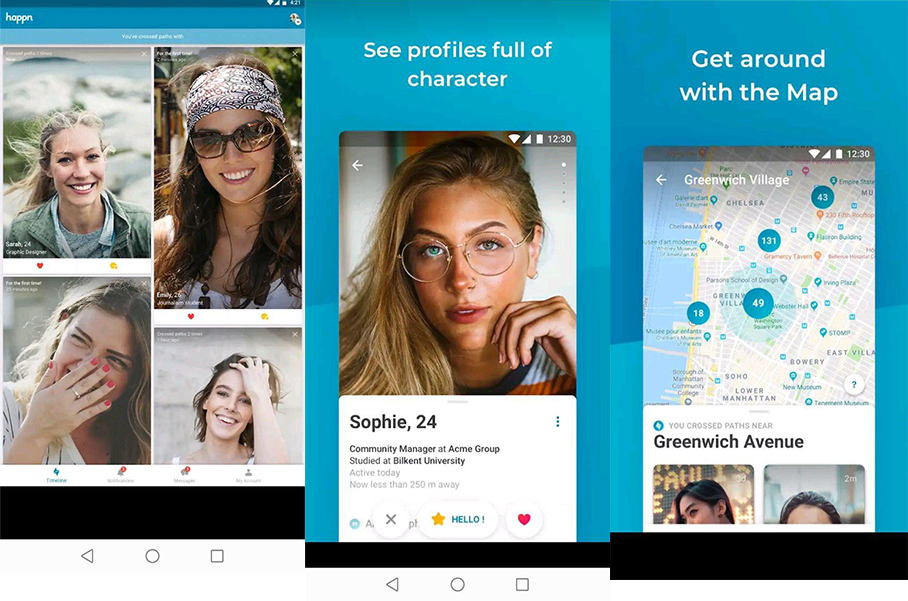 A rising content in the ranks of best dating apps for working professionals, Happn is the perfect app for you.
Instead of some arcane love algorithm, physical proximity is at the heart of Happn's matchmaking magic. By tapping on your phone's GPS to track physical movement, users of the app can see profiles of all other Happn members within 800 feet of them. Every random walk becomes an opportunity at love, and with nearly 1.5 million new users per month, chances are you might just bump into your significant other really soon.
2.       Facebook Dating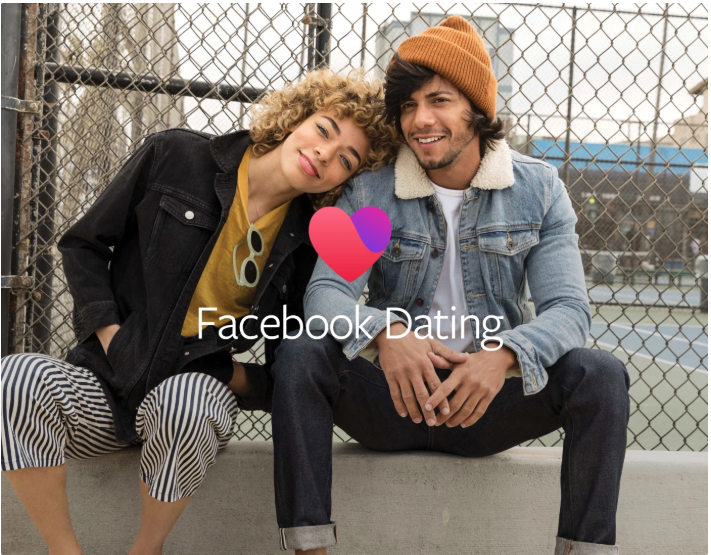 Most dating apps out there today require your Facebook credentials for either logging in or verification, but why spend the effort creating a brand-new profile on a dating app when Facebook now offers a namesake dating service?  
It may be a relative newcomer on the list of best dating apps for working professionals, but if you are a long-time user of the social network, Facebook already sits on a treasure trove of your personal data they can use to optimise your Facebook Dating experience.
What makes Facebook Dating even more interesting is its Secret Crush feature. Already friends with that cute colleague on Facebook and want to test the waters before making a move? Select her as a "Secret Crush" and see if they reciprocate your feelings first. If they do, awesome! And if they don't, no feelings are hurt and everyone's none the wiser.
3.       Adultfriendfinder

Definitely the naughtiest among the best dating apps for working professionals, AdultFriendFinder is the place to be for some for some consensual, one-off adult fun? Look no further than AdultFriendFinder. Known as "the world's largest sex and swinger community", this app provides opportunities to get laid without getting judged the whole time.
And unlike other dating apps that require some sort of criteria, the only thing anyone needs to match with someone else here is raw carnal desire. It's liberating in a basic instinct sense.
Be warned though – the app is full of pornographic material and sexually explicit advertisements, so think twice before using it in a public space. Not exactly what you'll expect in one of the best dating apps for working professionals, so consider yourself warned.
4.       Tinder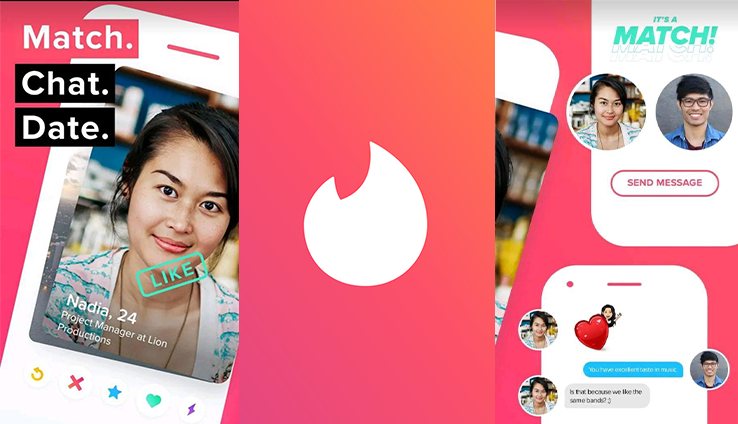 Some would say that Tinder is THE best dating app for working professionals.
The world's most famous dating app is both king of the matchmaking hill and entrenched cultural phenomenon. Despite its many shortfalls, Tinder can still provide a decent space for dating, especially if you're still hovering somewhere in between the ONS-marriage spectrum.
Tinder is both lauded and criticised for its superficiality, but that's what makes it ideal for someone who's still floating around in the dating space. Date on a more serious alternative and worry about a commitment mismatch; look for a fling on more casual options and potentially end up with more drama than you had asked for. With Tinder, there's a lot of breathing space.
5. Grindr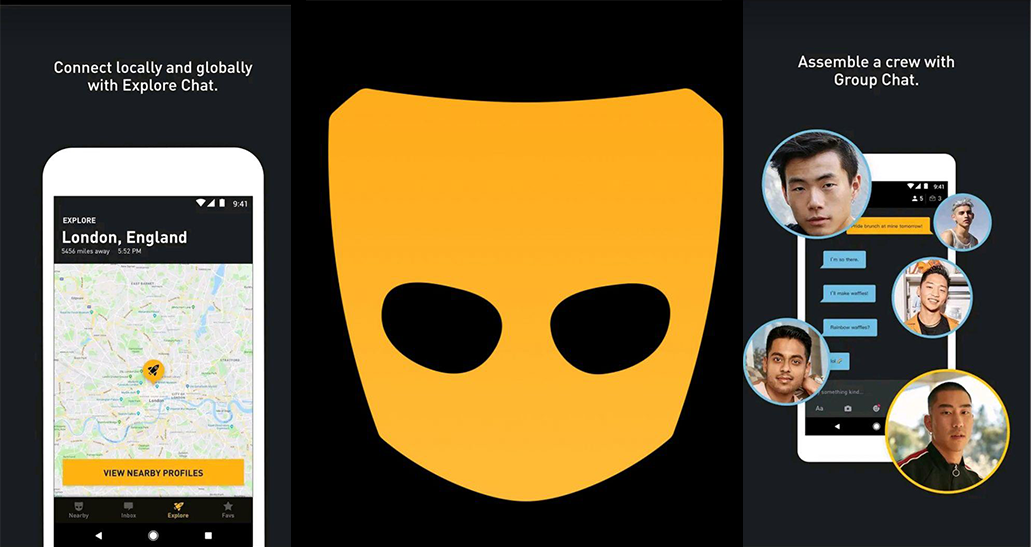 Grindr is the word's largest and safest LGBTQ community and dating site, bar none. If you're looking for one of the best dating apps for working professionals in the LGBT community, this is the best app to have.
Grindr may lack the ingenuity or smoothness of other matchmaking apps, but it's the one that speaks best to LGBT concerns and preferences. Grinder provides users the option to hide their location, and premium users are also given access to an Incognito Mode that completely conceals their presence on the app, making them appear offline to people they interact with.
It's not all gumdrops and rainbows for the Grindr community, however. A recent report published by a Norwegian consumer group has accused Grinder of sharing user location and sexual orientation without consent, and the short-lived sale of the app to a Chinese company in 2016 invite a data privacy firestorm.
Did you know that online dating exposes you to a lot of risks?
Unlike real-life dating, online dating might leave you with a lot more pain than just a broken heart. More than half of 21 000 online dating users surveyed worldwide by Kaspersky in 2017 have experienced harassment and threats, and almost all online dating users are twice as vulnerable to IT security risks. And the dangers can be fatal, with cases of app-related rapes and murders routinely making headlines -  just like how Stephen Port murdered 4 men he had met on Grindr in 2016.
And don't even think that alpha-male montage is going to keep you safe. According to that same report by Kaspersky, men who date online are more likely to receive phishing emails and malware risks than women.
How to stay safe on dating apps for working professionals this year
Your face is gold on dating apps, but so is your phone number. A fake number protects your identity and keeps you safer from dating harassment. Plus, it also gives you another chance to screen potential dates before taking things further.
Here's how to date safe with Phoner:
Step 1: Download Phoner from the Apple Store
Phoner is available for free on both the Apple Store and Google Play Store.
Step 2:  Get a Premium Number and choose a second phone number for dating
Open the menu by tapping on the top left icon, and tap on "Get Premium Number". Choose your preferred second phone number, select how long you want to use it for.
Our packages range from 1-month to 1-year usage , so we've got you covered whether you're just dabbling in the online dating space for a while or settling on a longer-term peace of mind.
That's all you need to do - it's that simple. That was our list of best dating apps for working professionals. So what are you waiting for? Get a second phone number with Phoner now and date smartly!