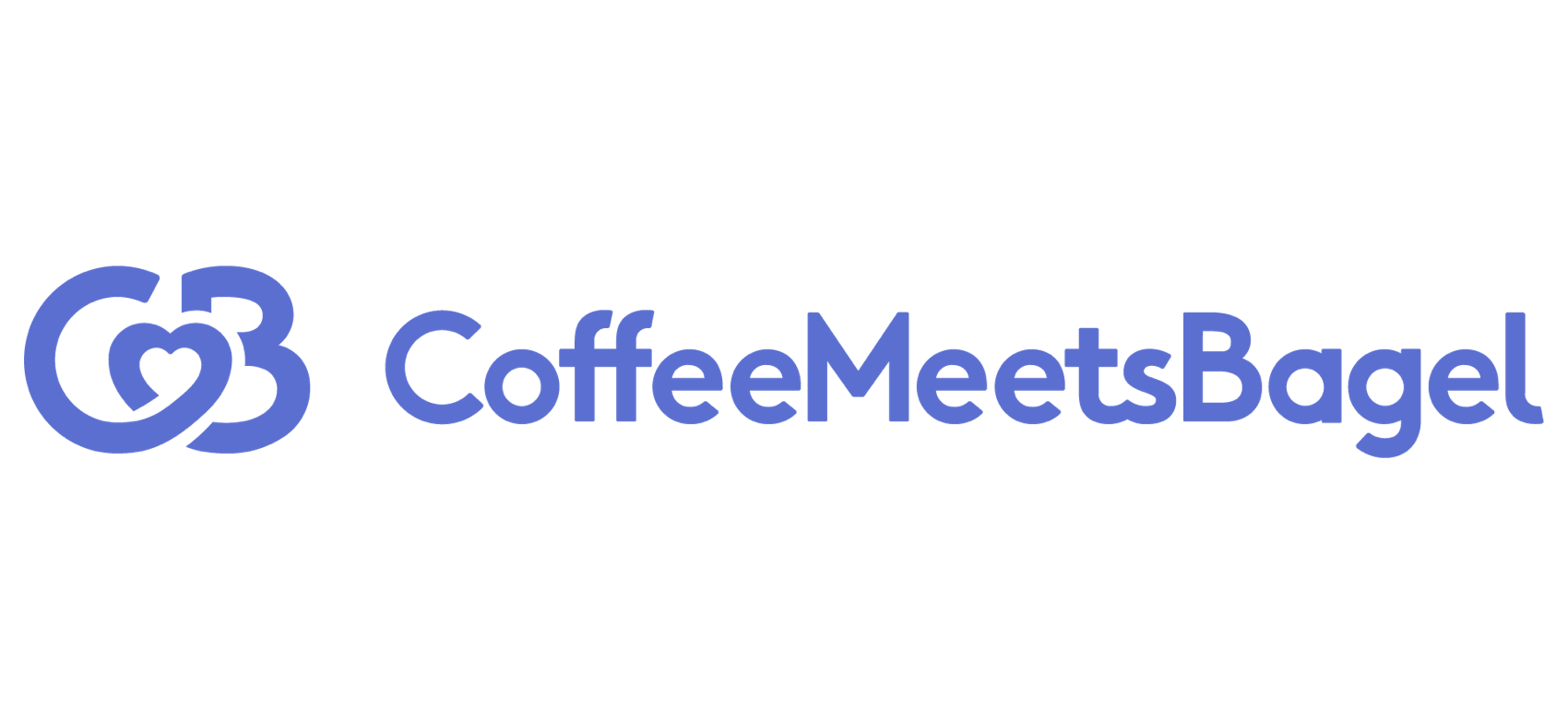 So you are single and ready to mingle. You might be thinking to yourself, how do I meet someone new? Should I go with the traditional way of hoping to meet my soulmate down at my favorite coffee shop while sipping on a Vanilla Soy Latte? Or, I should try one of these online dating platforms, given how hopeless at dating I actually am?
What Is Coffee Meets Bagel?
Coffee Meets Bagel (CMB) is a free online dating platform similar yet different to other dating app such as, Tinder, Badoo, OkCupid to Bumble.
Some CMB Lingos
Before we learn more about Coffee Meets Bagel, let us quickly explore some CMB lingo to help you navigate through the app.
Bagels: Potential matches
Suggested: limited number of best bagels sent to you daily at noon
Discover: Browsing for extra bagels nearby, outside of the suggestions list. In this section, beans are used to like bagels.
Beans: Earn or buy Coffee meet bagel beans (more beans, more bagels)
CMB Premiums: Paid premium service that includes added features such as, Activity Reports, Read Receipts and many more added features
How Does Coffee Meets Bagel Work?
This meaningful dating app is designed for people who are sick of swiping non-stop for a right match. Using a smart algorithm, it curates only high-quality, limited matches sending them to your suggestion section once per day at noon.
Women can only see who have already liked them in their suggestion list.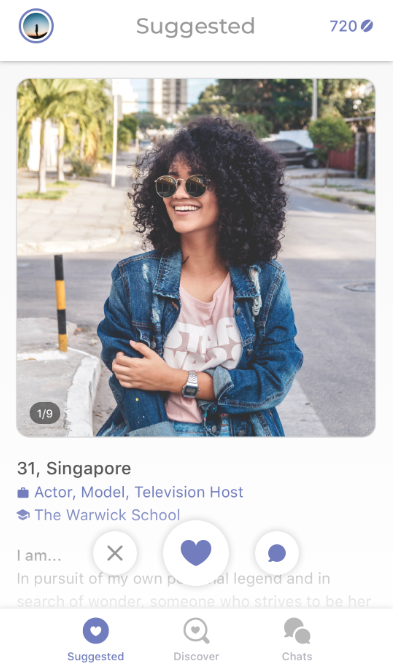 Next, you have to make a decision to like or pass before you can see your next Bagel. Or if you just aren't into your suggestion list, you can always browse through other profiles under the "Discover" tab on the app.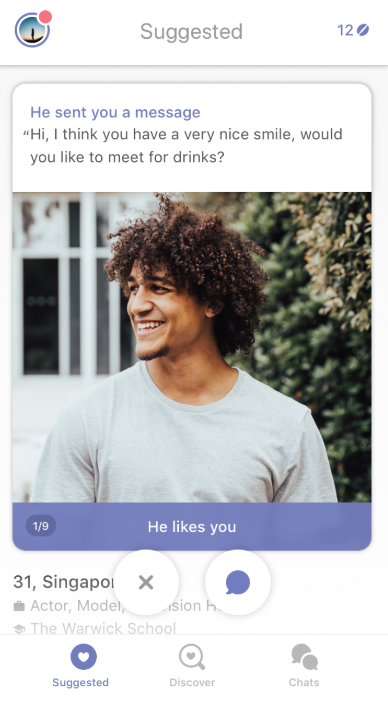 Matching Process:
Receive potential matches base on your preference every day at noon (aka Bagels)
Get to know them via their in-depth profiles
After connecting (mutual like), start chatting
Time to go out on a date!
CMB Premium Service
Very much like Tinder Plus and Bumble Boost where they offer a paid premium service with added perks, Coffee Meets Bagels also offers a premium service which helps you get one step closer to your ideal match.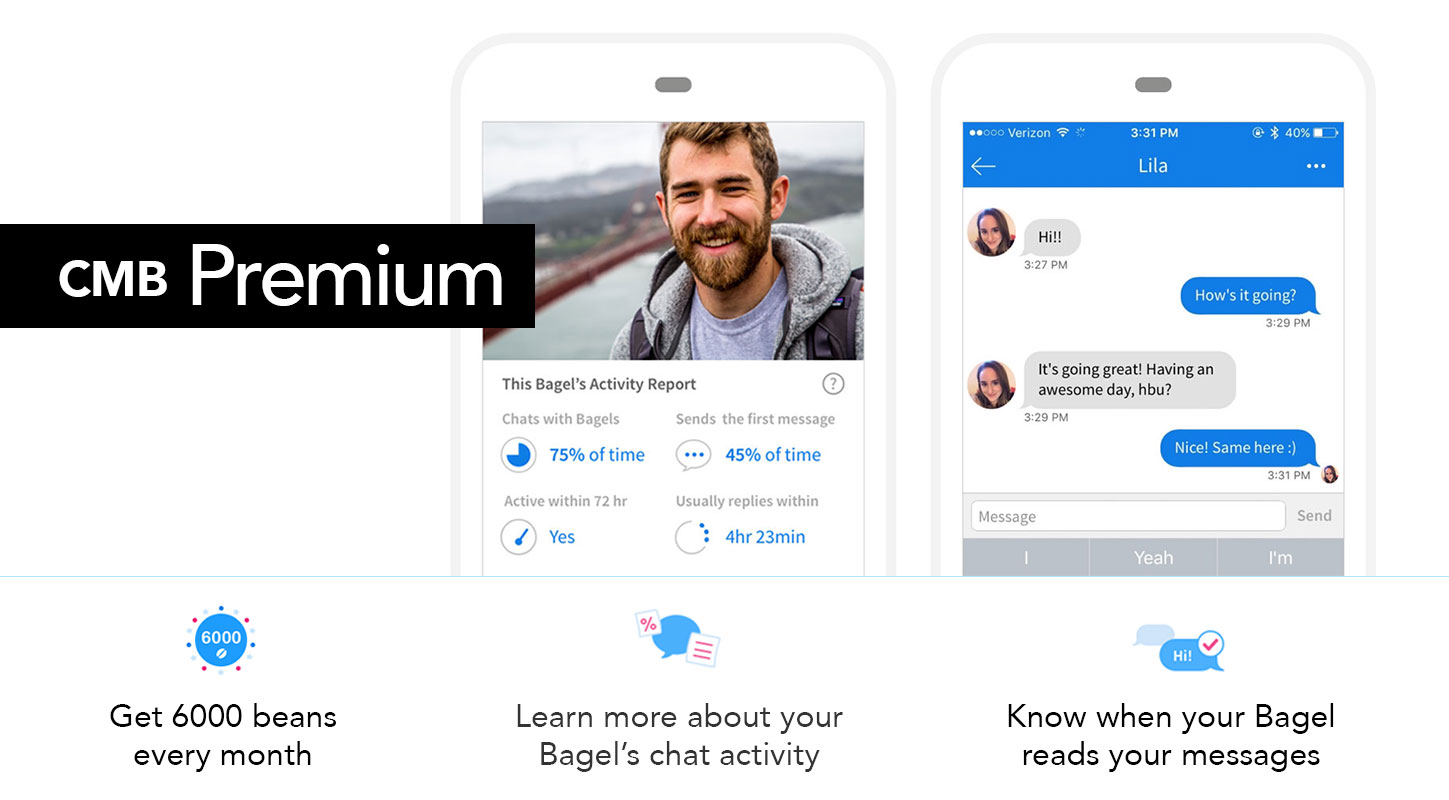 Premium Feature 1: Activity Report
You will gain access to an Activity Report on each Bagel, giving you a better idea about the Bagel. These access  includes:
Chats with bagels: Percentage of time the He/She chats with bagels
Sends the first message: Percentage of time He/She makes the first move
Active within 72 hours: How active is He/She on CMB
Usually replies within: Expected reply period
Premium Feature 2: Read Receipts
For those anxious folks out there, Read Receipts will allow you to know if the other Bagel have read your messages.
Premium Feature 3: Unlimited Woo
After you liked a Bagel on the app, there might be a long queue and it might take days before the Bagel gets to you profile. Sending Flowers will allow you to "skip the line"and be seen 3x faster.
How much do flowers cost on Coffee Meets Bagel? It depends on the amount of flowers you decide to send. Go ahead and spend that 180 Beans to get closer to being liked by the Bagel of your dreams.
What else you might be receiving:
Unlimited Skip the Line: Why queue when you can get seen and match faster?
Bonus Beans: 15% more Beans on all purchases
8 Takes in Discover: Receive 8 Free Takes to like Bagels in Discover
How much does Coffee Meets Bagel cost for its Premium Service?
Buying Beans vs Premium
Here's something for those out there considering if they should get the in-app credits or sign up for the premium.
Buying Beans
What kind of functions can you use your Beans to unlock and their cost (vary from user to user).
Take: Send Bagels a "Like" in the Discovery section (385 Beans)
Open Sesame: Find out what common friends with your matches (50 Beans)
Photo Report: Get a poll for which of two profile photo you should use (100 Beans)
Reopen Chat: Reopen old expired conversation you still like (205 Beans)
Yes you can earn Beans by performing certain activities in the dating app. These activities include:
Logging in daily (10 Beans on day 1 to an extra 500 Beans on day 7)
Using the Photo lab (100 Beans)
Following CMB on Twitter (100 Beans) and tweeting about CMB (100 Beans)
Following on Instagram (200 Beans)
Inviting friends (500 Beans per friend)
How much does Coffee Meets Bagel cost to purchase Beans?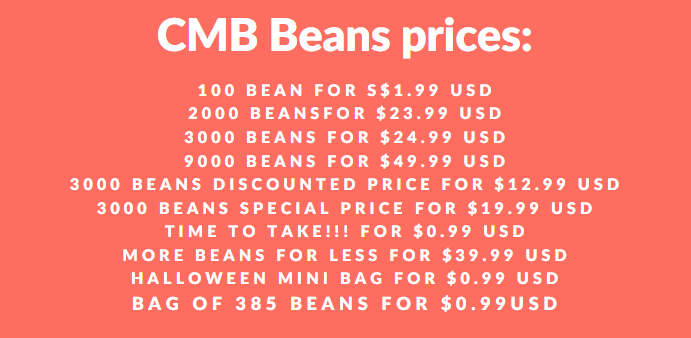 Million dollar question: Is Beans or Premium more worth it?
Is buying Beans or Premium more worth it? Here is a rough estimate of how much a user can expect to spend to have a rather enjoyable experience.
Bean: Estimated cost of  $29.99 USD
Premium: Estimated cost of $34.99 USD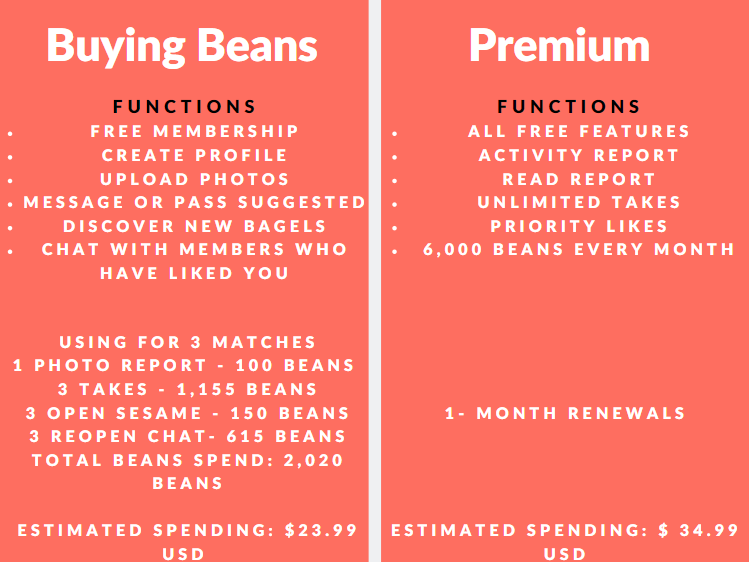 You just matched with someone. But is it safe?
It might be a good idea to factor in another $10 to protect your privacy by getting a second phone number from Phoner App and safeguarding your real number.
Although it might be safe talking on CMB, but when it comes down to exchanging personal contacts. Is it really safe to be giving out your real number?
Here are some reasons not to give your real phone number:
Harassment: You've met and turns out it isn't going to work out, and he/she start calling you 115 times a day
Not Safe For Work (NSFW) pictures: Your first Text message from your match are unwanted photos and you are on a crowded subway
Tracing your address: Turning up at your house unannounced. Worst yet, he/she is watching you as you sleep
Data Breach: Your personal phone number gets exposed on the internet in an event of hack or leak
Check out this article on Marie Claire: Why I Never Should Have Given Him My Number, this might convince you otherwise if the reasons did not.
The verdict- How much does Coffee Meets Bagel actually cost?
How much does coffee meets bagel cost to find the one you can take long walks with, lay in bed with on a lazy Sunday or even climb Mount Everest with? It depends on your own personal usage and choice of buying Beans or Premium.  
But one thing is for sure, that there is no harm in getting another phone number, I know it probably seems fine, but it's better to be safe than sorry. Download the Phoner app now!