Are you looking for an ADF document scanner?
Compact and versatile, auto-document feeder (ADF) scanners are a nice addition to any workspace.
But while the best ADF scanners pack lots of awesome features you might find useful, do you really need one in the first place?
Truth it, you could have your documents scanned even faster with a powerful phone scanner app like PDF Scanner.
All that scanning power, right in your pocket.
Not convinced? Read on to find out.
Here are some of the best ADF document scanners today
Option 1: Epson Workforce DS 1630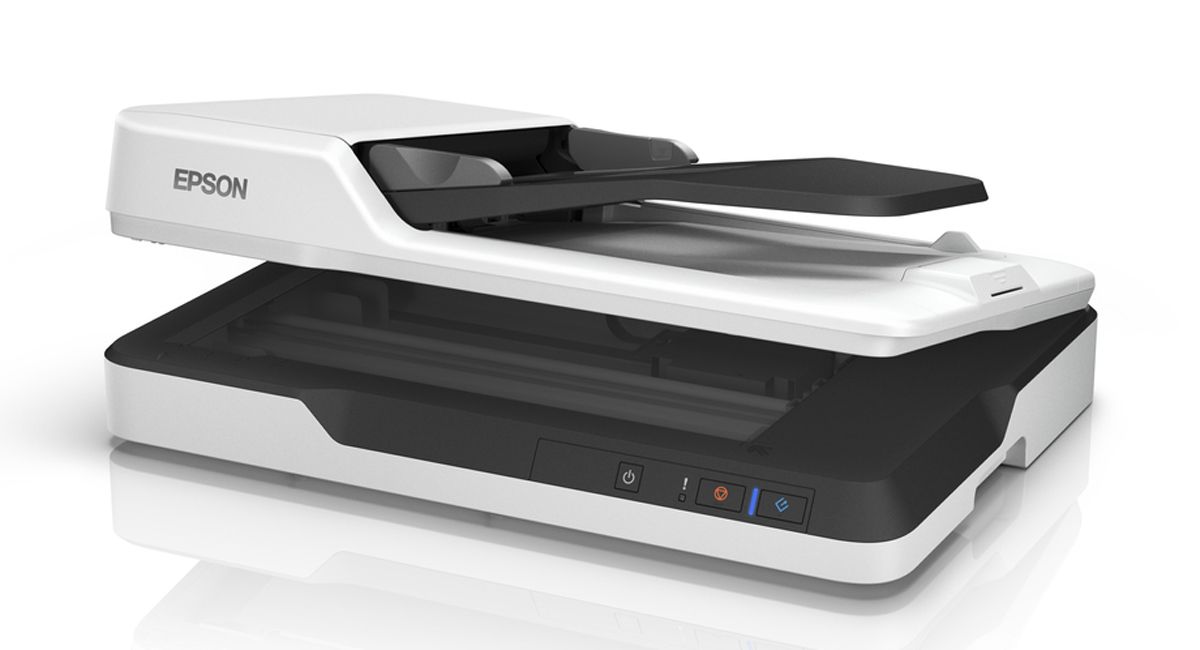 Epson is an absolute powerhouse when it comes to scanners and printers, and their Epson Workforce DS1630 certainly doesn't disappoint.
The most compact of the three in our quicklist, the Workforce DS1630 reduces clutter and makes for a more organised workspace.
With a good scan speed of 25 pages per minute, this machine will breeze through heap after heap of documents in no time.
What makes the DS1630 particularly attractive are two features:
auto-area segmentation, which allows you to scan images and texts in a document separately
enhanced text recognition in colour, grayscale and black-and-white
Option 2: HP Scanjet Pro 2500 F1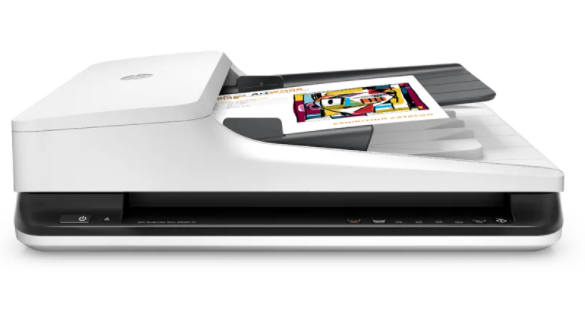 Another well-known brand, HP also has several ADF scanners in the market.
Among those, the HP Scanjet Pro 2500 stands out from the crowd particularly for its pre-configured and custom one-touch scan buttons, profiles and scan-to-cloud tools.
Relative to Epson's Workforce DS1630 however, the Scanjet Pro 2500 F1 scans at a slower 20 pages per minute.
To compensate for the slower rate, the Scanjet promises automatic capture, editing and processing of texts and images with a complementary software suite.
Option 3: Brother ADS – 2700W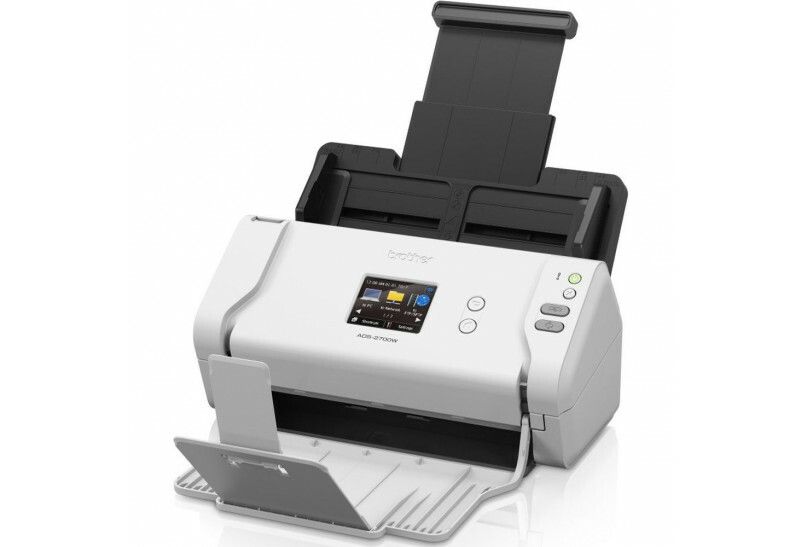 Obviously, any list on ADF scanners must give Brother a mention.
An established brand in scanners and printers, Brother's ADS-2700W certainly boasts impressive features that attest to their expertise.
With its larger-than-usual 2.8" colour touchscreen display, scanning starts with just a single touch.
Toggle preset destinations, change and manage your device settings or automatically start scanning conveniently with one-touch scanning.
And when it comes to speed, the ADS-2700W outclasses the competition with its super-fast 35 page-per-minute rate.
And here's a better ADF scanner option
All of these ADF scanners are highly popular because of their great features and compact size.
But truth is, the biggest reason why anyone (you included) would seriously consider investing in an ADF document scanner is because of its speed.
Nobody wants to stand idly by a flatbed scanner, manually scanning page after page.
And if speed is what you're looking for, there's a cheaper, faster and better option.
Even better, you won't need to spend a dollar to get it.
All you need is PDF Scanner on your iPhone.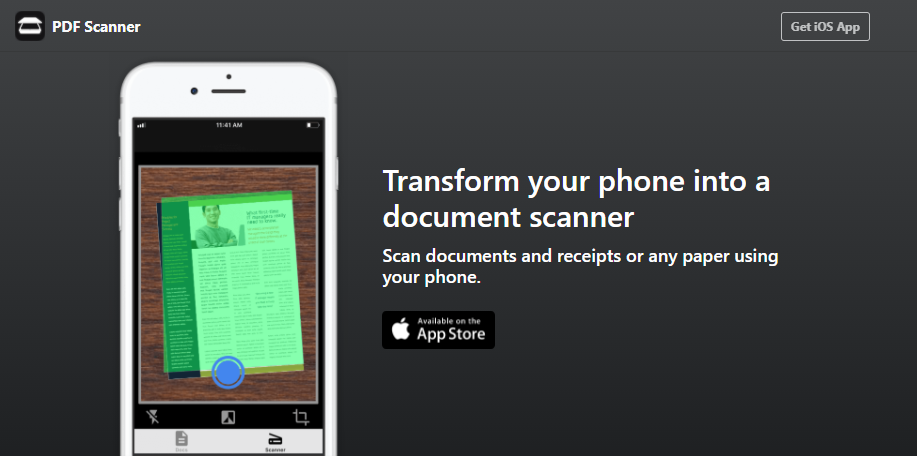 PDF Scanner trumps even the best ADF scanners because:
Reason 1: It can scan your documents faster
With PDF Scanner's batch mode, you'll be flying through pages way faster than any ADF scanner out there.
Forget 20 or 35 pages-per-minute hard limits. With PDF Scanner, how fast you scan depends on how quick you flip the pages.
Reason 2: All you need with PDF Scanner is your phone camera
When you get an ADF Scanner, you're paying for a sophisticated piece of hardware packed with all sorts of cameras and sensors.
They're complex machines designed for simple work. And if there's a problem, you're going to have to call tech support.
But with PDF Scanner, all you need is just your iPhone's camera. Simply point, snap and shoot.
Reason 3: PDF Scanner is absolutely free to download
An ADF document scanner is a great addition to any workspace, but most also come with a pretty hefty price tag.
On the other hand, PDF Scanner is completely free to download off the Apple Store. Scans with PDF Scanner also start at very affordable rates.
So affordable, you're still paying less than an ADF scanner after a hundred scans.
Transform your iPhone into an ADF document scanner with PDF Scanner
With its unique image recognition techniques, PDF scanner promises high-quality scans with just your iPhone camera.
Coupled with batch mode, you'll get the power of the best ADF document scanners right in your pocket with PDF Scanner.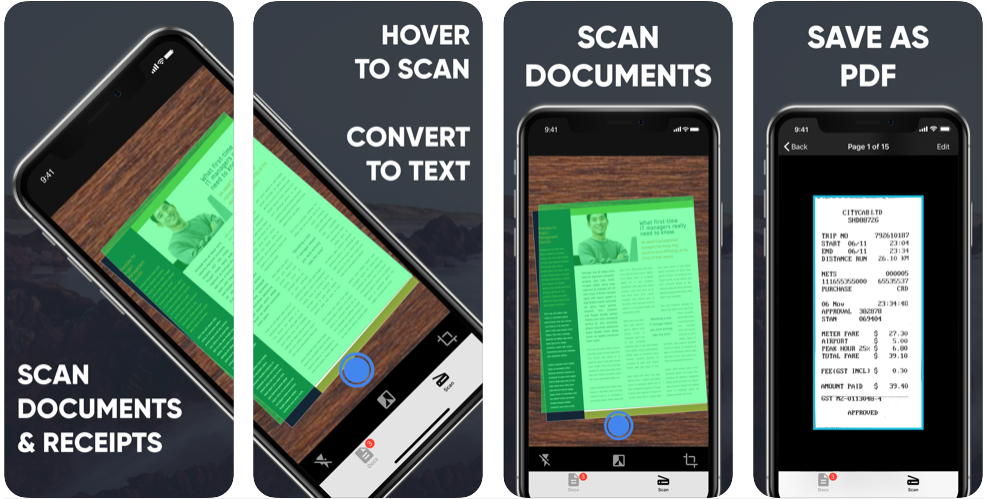 So, should you get an ADF document scanner? If you're simply looking to satisfy your need for speed, simply get PDF Scanner for iOS today.