Feeling the K-drama wave outside Korea?
The rise of Korean dramas or k-dramas have fueled streaming services that are dedicated to providing you with your latest k-drama fix. Whether it be the latest episode of variety show Running Man or re-watching the entire season of Goblin, video on demand streaming has made that possible worldwide – that is if you know how to unblock Kocowa app in your country.
Can I watch Korean content through Kocowa app?
Kocowa is a K-drama streaming platform dedicated to delivering Korean content to an international market. Launched by KBS, SBS, and MBS – the three biggest Korean broadcasters, the platform is able to release titles from the three broadcasters hours after they are aired in Korea. Aside from their existing library of K-content, you are able to watch the most recently aired shows the same day they are aired.
Kocowa's services include:
Advertisement Video on Demand (AVOD) Watch videos in Kocowa tv for free with advertisements. No need to sign up.
Subscription Video on Demand (SVOD) Enjoy ad-free viewing by purchasing a Kocowa membership for $6.99 a month, $69.99 a year, or $0.99 a day. You can also use the 14-day free trial to see the difference between the two.
As good as the service is, it is only available to a limited audience in North and South America, everywhere else, you'll need to wait or learn how to unblock the Kocowa app in your country.
Why is Kocowa App unavailable in my country?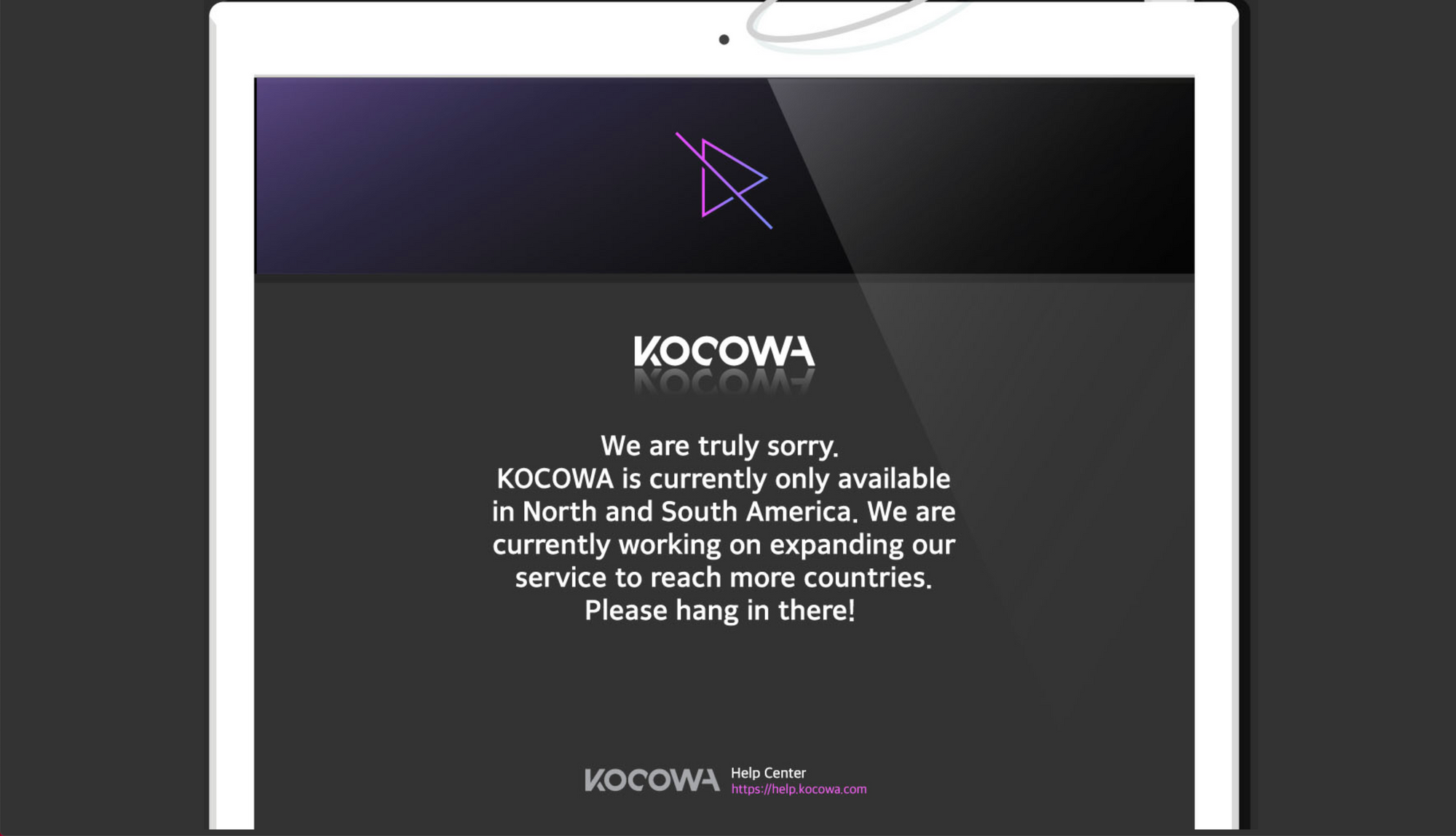 Trying to get Kocowa in Europe or Kocowa in Asia? You'll be met with "Sorry, this service is not available in your country".
Licensing can be tricky and costly. This is one of the biggest reasons for the limited availability of Kocowa app.  Other similar streaming platforms such as Viu, Viki, and the now defunct DramaFever, provide a similar service but for different locations. To bypass these restrictions, you need to unblock the Kocowa app by using a Virtual Private Network such as VPN Vault by Appsverse.
How does a VPN work?
VPNs work by encrypting and protecting your network and masking your online identity and location. Think of it as someone wearing a mask so websites do get to see who they are and where they are from.
By using a VPN service, you can change your IP address and change it to areas that Kocowa TV is available in. This way, you can unblock the Kocowa app in Asia by telling the site that you are in North America. Aside from that, VPNs like VPN Vault by Appsverse also protects your privacy even as you are using a public WiFi without compromising speed.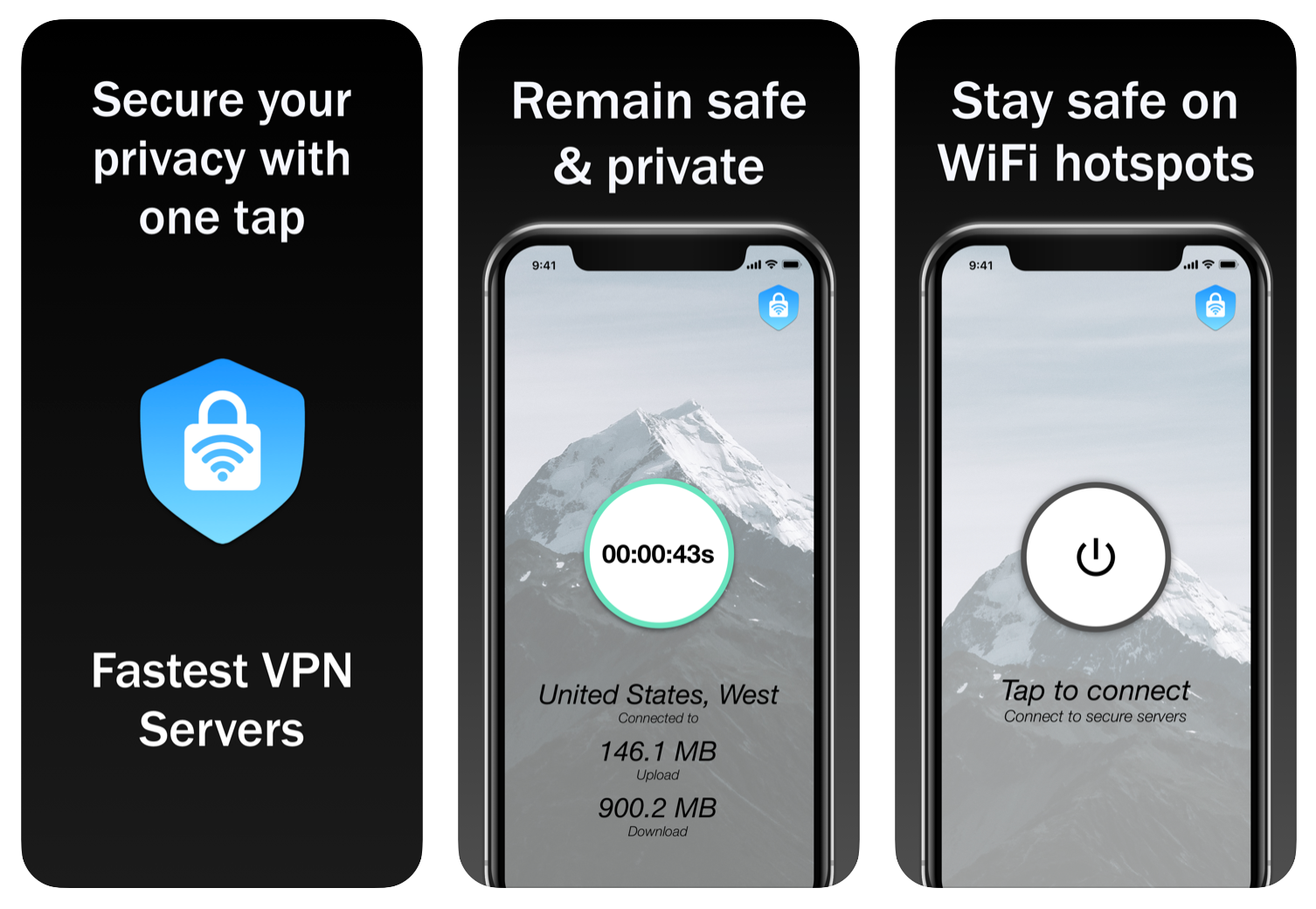 To unblock the Kocowa app in your country or region, first you need to download VPN Vault by Appsverse on your phone. You can download the Apple version on iOS and the Android version on Google Play.
After that, open the app and turn on the VPN. This is quite simple and can be done with one tap in the app.
Next, select your server. You need to choose a server that Kocowa TV is available in. Kocowa app is available in regions inside North and South America. This includes the United States, Puerto Rico, Canada, Brazil, Mexico, and more. Just choose one of those countries and click to connect.
Open your now unblocked Kocowa app and start watching! The only problem you have now is choosing which one to watch first.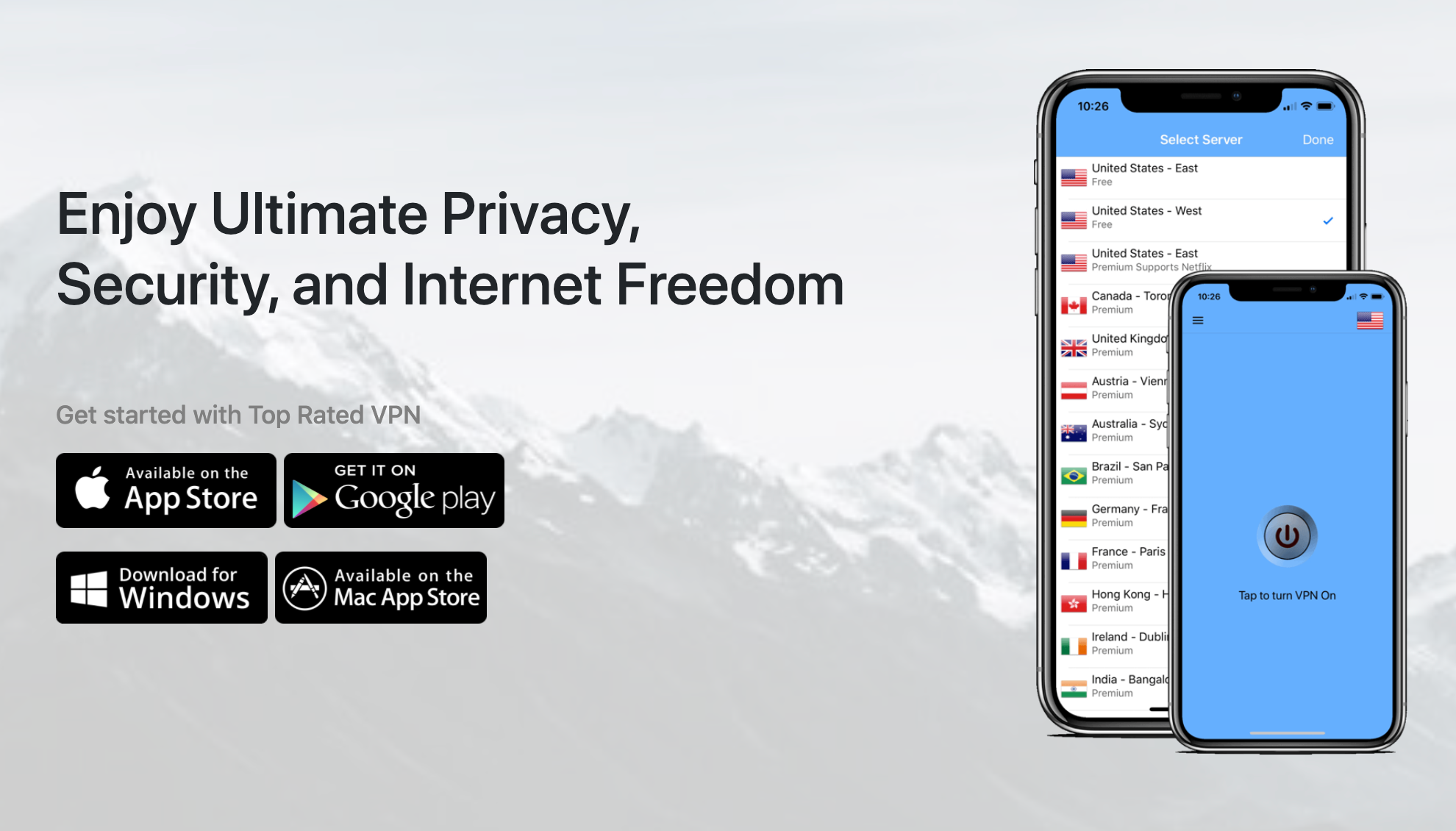 And that is how you unblock the Kocowa app from anywhere in the globe. Feel free to watch all episodes of Running Man at ease via VPN Vault by Appsverse, knowing the episodes are all available at your fingertips and you are browsing safely.