Cell phones can be excellent mobile office toolboxes, and knowing how to scan and email a document on iPhone is one great way to be more productive even when you're away from your desk.
Always on the move and ever wondered, how do I email a scanned document on iPhone? Not sure how to scan documents with iPhone? Read on to find out.
Before we dive into a step-by-step guide for how to scan and email a document on iPhone with our very own PDF Scanner, let's take a look at some questions you might have.
Can I scan a document on my iPhone?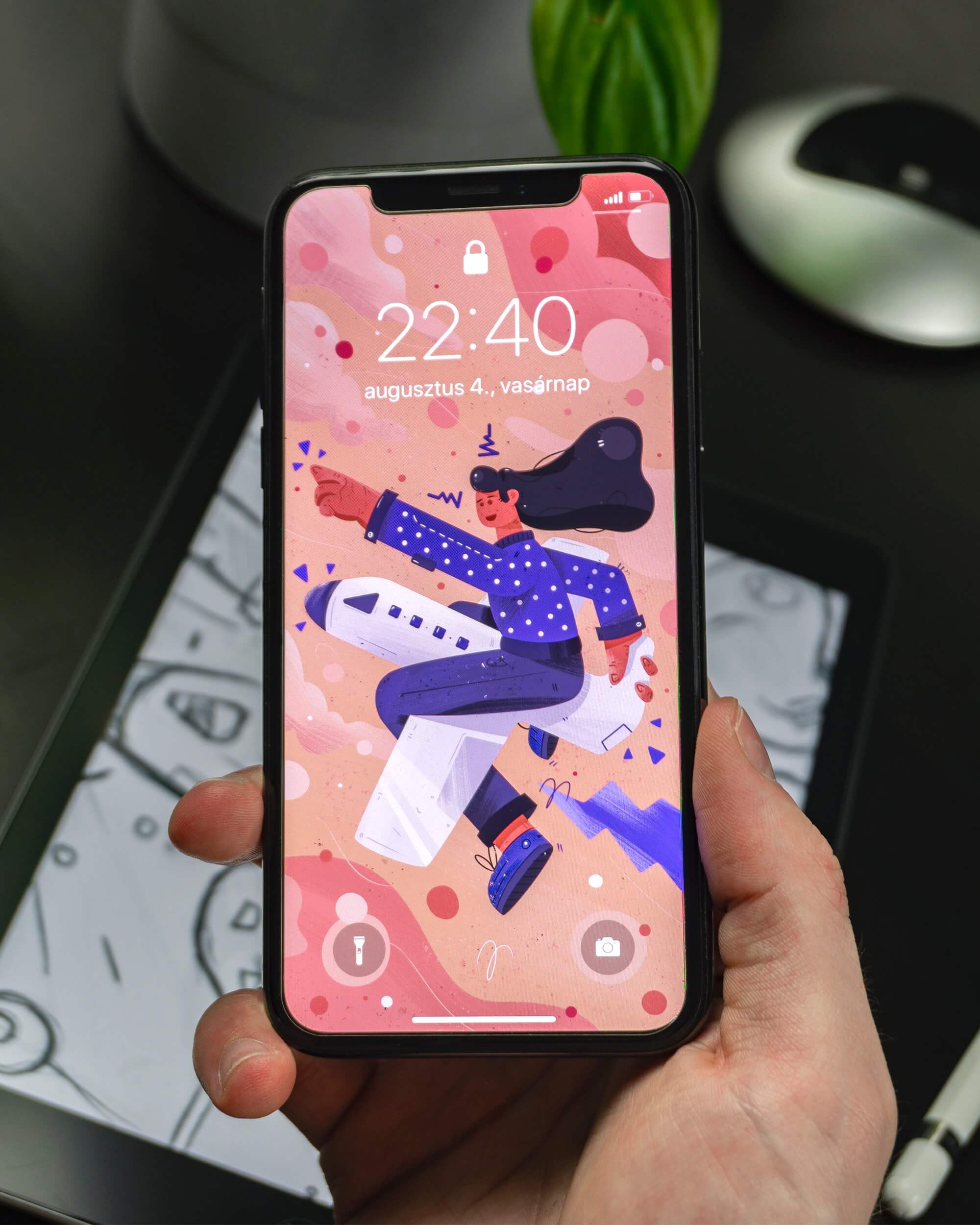 Yes, you can. There are hundreds of free document scanner apps for iPhone on the Apple App Store today. Most allow you to scan documents and share them across multiple formats. All of them make use of your cell phone's in-built phone camera to scan documents.
While you can scan documents on your iPhone, you might not be able to scan just any document. Some document scanner apps may not recognise documents well, particularly if the document has poor contrast, is on a medium that is not paper or has creases and smudges.
Some scanning apps for iPhone also come with other features that make the app even more useful. Our own PDF Scanner, for example, is equipped with Smart Page Detection technology and cloud-based optical character recognition (OCR) services that can convert scans into editable text.
What about scanning and emailing documents on older versions of iOS?
If you're running on an older version of iOS or using an older iPhone model, you might be wondering about how to scan on iPhone 11, how to scan on iPhone XR, or how to scan on iPhone 8. These models should all have at least iOS11 or higher, and so the Notes App should have a document scan feature. For iPhone 8 users, check out this guide if you haven't discovered this function before. If you're using iPhone 11 or iPhone XR, check this guide out instead.
How can I scan a document on my iPhone?
There are really just 3 ways you can use your iPhone's camera to scan documents: use the iOS in-built scanning feature available in iOS11 and later, use a document scanner app you can easily download off Apple App Store, or use external software on your desktop.
We've talked about these 3 methods in greater detail in an earlier article here. All 3 methods work, but the best way is to simply get a scanner app like our own PDF Scanner since it not only gets the job done, but gets it done better with its range of image editing and enhancing features.
How to email a scanned document on iPhone?
Depends on which app you're using. Some apps allow you to directly share document scans to others via messaging apps or email. Others have settings that allow you to automatically send scans to a designated recipient via a designated app.
In Apple's iOS13 however, the native Mail app you get by default should already have a scan tool directly embedded within it. This means you can scan documents and then send them as email attachments within the same app. If you're on iOS13, do check out this video to find out how to use this function.
How to scan and email a document on iPhone with PDF Scanner
Looking for a great solution for how to scan and email a document on iPhone? PDF Scanner is designed with the everyday user in mind.
When you first open the app, you will be greeted with this screen. By default, opening the app will place you on the "Docs" tab, which shows you a full list of all document scans you have done to date.
Step 1: To begin scanning, simply tap the Scanner icon.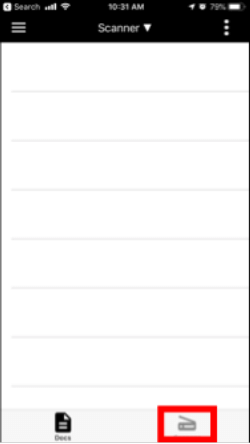 Step 2: On the Scanner tab, you'll see this. Tap the camera icon to proceed.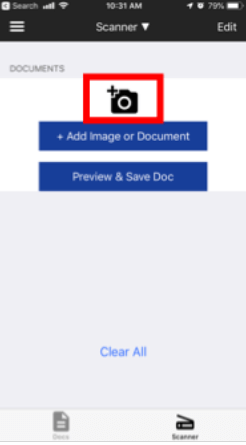 Step 3: The app will now use your phone's camera to scan your document. Our Smart Page Detection technology highlights scan areas in green. When the scan area covers the document you wish to scan, tap the blue button as shown.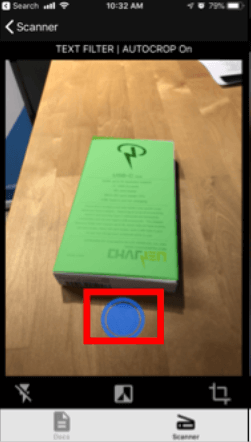 Step 4: PDF Scanner will not generate a preview scan for you. If the preview is clear with no details missing, tap confirm to save the scan. You may choose to edit the image before saving it, or retake the image if it turns out poorly.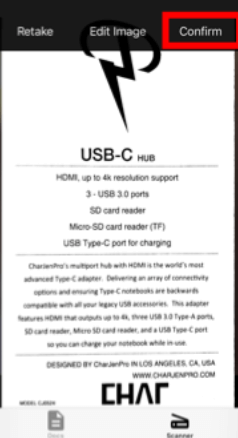 Step 5: If you tap confirm, you will be asked to pick one of four options: (1) OCR -Generate Text, (2) Save PDF, (3) Email PDF or (4) Share PDF. To email a scanned document on iPhone, simply tap email PDF and PDF Scanner will automatically attach the scan to a blank email for you.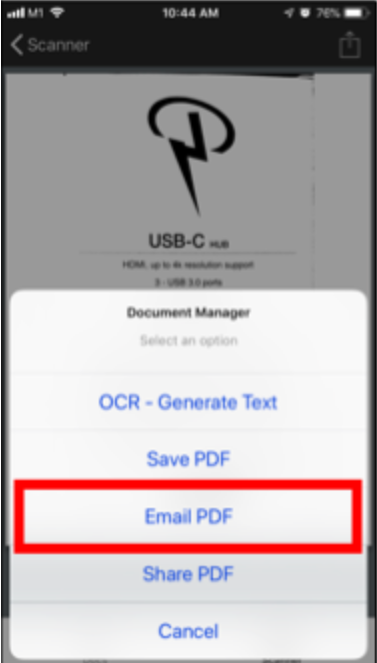 And that's it! PDF Scanner is your solution for how to scan and email a document on iPhone. Scan, edit and share documents in the same app with PDF Scanner.
Can I scan a document on my iPhone? With PDF Scanner, you can and more. Get PDF Scanner for a one-in-all scanning and sharing app today!