If you're running a small to medium business, chances are you'll need a business phone app or business line app.
Unlike expensive enterprise-level virtual phone software, virtual phone systems or virtual PBX software that often comes with a lot of bells and whistles your business may not have much use for, some business phone apps can provide you with a free business phone number and other basic functions you need to get your business running smoothly. They are simple but effective solutions.
The world of business phone apps is a messy and diverse one. Looking for business phone apps to make cheap business calls? This guide is here to help.
What are business phone apps?
Business phone apps are apps that provide separate phone numbers for your business on a virtual interface. They often allow users to use the same number on laptops, mobile phones and desktop-based handsets.
Not two business phone apps are the same. As you shall see later, some come with lots of additional features. On the whole, most business phone apps allow users to record and forward calls, and allow for easy call sharing.
The term is often used interchangeably with virtual phone systems, but virtual phone systems are usually more all-encompassing and need not necessarily cater to just business phone numbers.
Why get a business phone app?
Imagine having 3 or more landline phones on your desk. You'll have three separate phone numbers for business, but also a whole clump of wires to deal with.
You won't be able to take those landline phones with you on-the-go either. Leave your desk and all you have is a personal phone number.
Phone apps changed all that. Just like how smartphones revolutionized personal phone calls, business phone apps transformed the future of business phone numbers and communication services.
Business phone apps are great because:
They tend to be a lot cheaper than physical landline phones or even cell phones
They are easier and more straightforward to use
They integrate all customer channels on a single platform
They may be designed to track and measure customer service effectiveness
They allow small and medium enterprises to scale up their business phone systems far more rapidly than physical landlines or cell phones.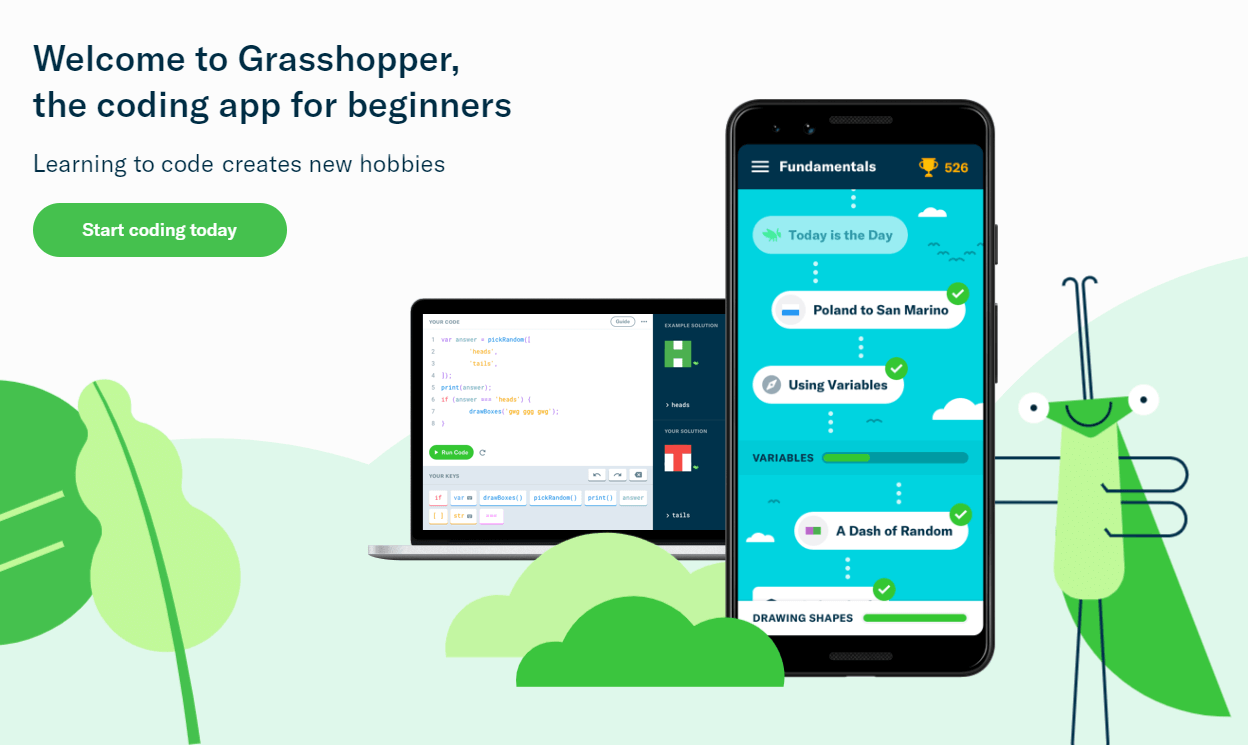 Virtual phone systems like business phone apps replace all the hardware with a virtual interface. By moving all of your company's call functions to the cloud, business calls become cheaper, setup cost is lower and your team can benefit from a more agile structure since your phone system now works anytime, anywhere.
Should you get a business phone app?
Business phone apps are great. But does your business benefit from using one?
Some might think business phone apps are less reliable than traditional landline phones. Others worry that business phone apps might leak sensitive company information, given all the recent privacy scandals.
But if you want to make cheap and fast business calls in a way that can grow rapidly with your team, business phone apps are the only answer.
The better question to ask is: which business phone app is right for me?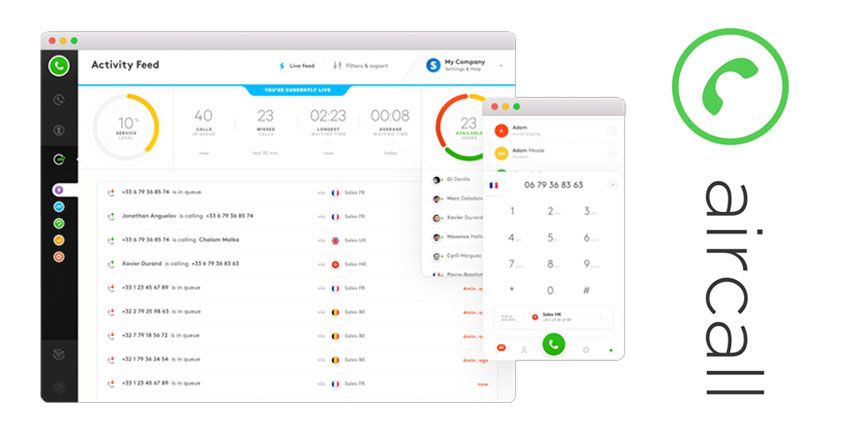 For many small businesses, a free business phone number on a free virtual phone number app might suffice. For a medium-sized company, sticking to just Google Voice for business or a second phone number for businesswouldn't cut it.
It all depends on how big your company is and how scalable the solution is.
6 of the best business phone apps
There are lots of different business phone apps available today, and there isn't enough time (or resources) to test all them. Based on reviews written by trusted publications, we look at 8 business phone apps that have set themselves apart from the crowd.
| App | What's Good | What's not ** | Price | Supports** |
| --- | --- | --- | --- | --- |
| Grasshopper | Allows you to port a current phone number or get a new one | Cannot switch between available networks seamlessly | 12 /month/user | Android,iOS, Web |
| RingCentral | Has integrated AI functions | No workaround for wizards used to configure PBX | 19.99 / month / user | Android, iOS, Windows, Mac OS |
| VoIPStudio | Free inbound calls, intuitive drag-and-drop call center reception console | Geographical numbers cost more | 4.99/month/user | Android, iOS, Windows, Mac OS, Linux |
| Vonage | Full suite of business calling features | More complex setup process and user interface | 19.99/month/user | Android, iOS, Windows, Mac OS |
| Dialpad | Rapidly scalable with easy setup | No call monitoring features | 15/month/user | Android, iOS, Windows, Mac |
| Aircall | Among the easiest to use and set up | Mobile app has numerous issues | 29.99/month/user | Android, iOS, Windows, Mac OS |
Different business phone apps have different features. Some provide a free business phone number that is non-geographical, others don't.
Interestingly, all of them charge on a per month per user basis. In this subscription model, you will need to pay a considerable minimum, even if you do not use up all your monthly calls and message quotas.
Then there's cost. Scaling up with a business phone app that charges on a per subscription per user basis is certainly cheaper than getting physical landline phones or company cell phones for each of your employees. But it's still a lot more expensive than business phone apps like Phoner that let you pay on a pay-as-you-use basis.
Make cheaper business calls with Phoner business phone app
With Phoner, you have access to unlimited business phone numbers you can use immediately without having to get a new phone or SIM card. Simply buy some credits, choose a number you want to use, and start making calls or sending messages.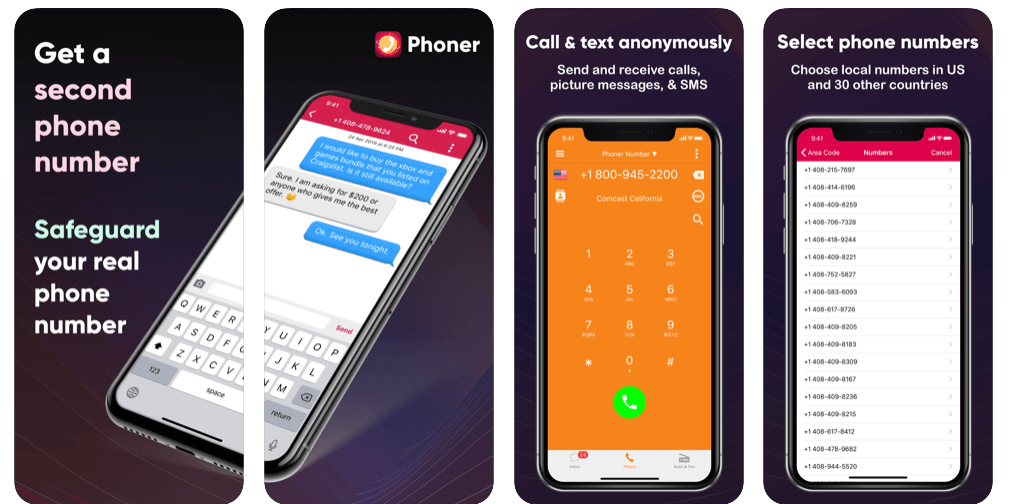 When you use Phoner, the only thing you pay for is phone credits. For most small businesses, a pay-as-you-go pricing is usually a lot more economical than a paid subscription. Besides, why pay a regular sum when you often don't use up the calls and messages?
Phoner also allows multiple users to sign in to the same account. If a business call comes in, all phones that are logged into the account will be notified and anyone can pick up the call. This feature is great for rapidly growing sales and customer support teams, especially since Phoner's business phone numbers work just as well with other business phone system providers.
So forget about corporate cell phones or connecting yet another landline in the office and get started with business phone apps. Get Phoner business phone app for all your business calls today!