Apps that sell themselves as free document scanner app for iPhone have been around for a while now. Packed with more features and easier to use than their physical counterparts, free iPhone document scanners are great mobile office tools to have.
But some tools are better at solving problems than others. There are literally hundreds of free document scanner apps on the Apple App Store.
While it's certainly no question whether is there an app that can scan documents, not every so-called "best scanner app for iPhone" comes with the full suite of features that a great free document scanner app for iPhones ought to have.
Need a free document scanner app for iPhone that gives you the most value for what it's worth? Read on to find out how.
Free document scanner app for iPhone: Our top 3 picks
With so many document scanner apps for iPhone currently on the Apple App Store, which one should you use? Try out these highly popular 3 free document scanner apps: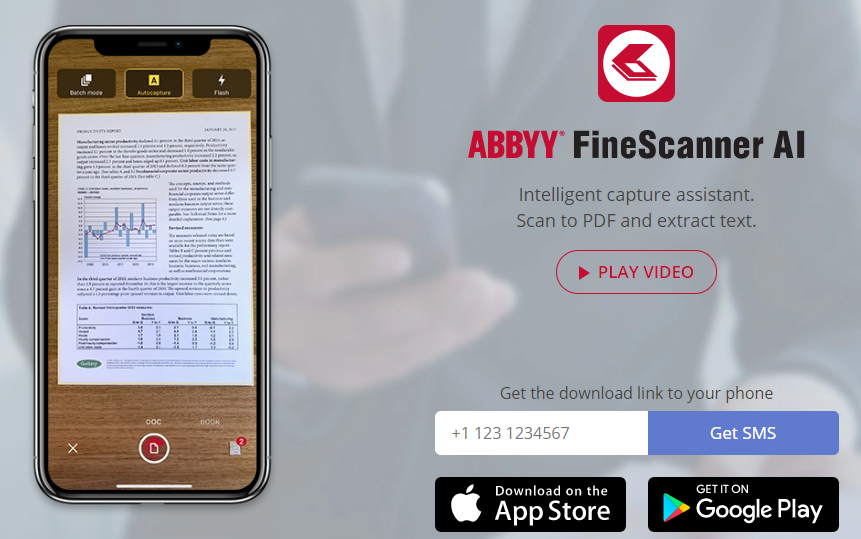 With an average user rating of 4.8, FineScanner is currently one of the most popular free document scanner apps for iPhone. Selling itself as "the first smart AI-powered scanner", the app can extract text from images and convert them into 12 formats across an impressive 193 languages.
FineScanner also has a unique book scanning feature, which automatically splits opposing pages into separate images. The feature also can remove distortions and lighting defects, as well as correct any curved lines if you have pressed the book against the glass of a standard scanner.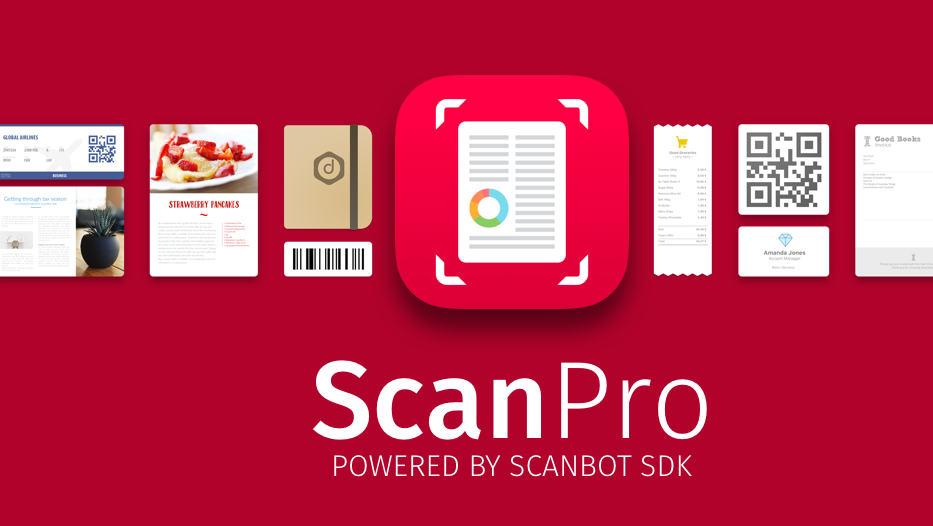 With just as high a rating is Scanbot, What makes Scanbot stand out is its cloud integration feature, which allows you to quickly send scans to cloud tools such as Apple's iCloud, Dropbox, Google Drive and so on.
The app can also be used to scan QR codes, so you're technically getting both a document scanner and QR code reader app at the same time.
At an average user rating of 4.5, our own PDF Scanner provides free, crystal clear scans with unique Smart Page Detection technology. PDF Scanner allows you to create, edit and share document scans for free.
Our paid subscriptions also provide a cloud-based optical character recognition (OCR) service you can use to convert document scans into editable text.
Why you should get a document scanner app
Before we look at how to get a free document scanner app for iPhone, let's talk about why you should seriously consider getting a free iPhone document scanner.
Reason 1: Document scanner apps are much more portable
The first reason's pretty obvious. Weightless and virtual, a scanner app for iPhone is more portable and can be used on-the-go anytime, anywhere you need it. Forgot to back up important documents like your passport and diver's license while traveling? Just tap on your iPhone's scanner app.
Reason 2: You only need your cell phone camera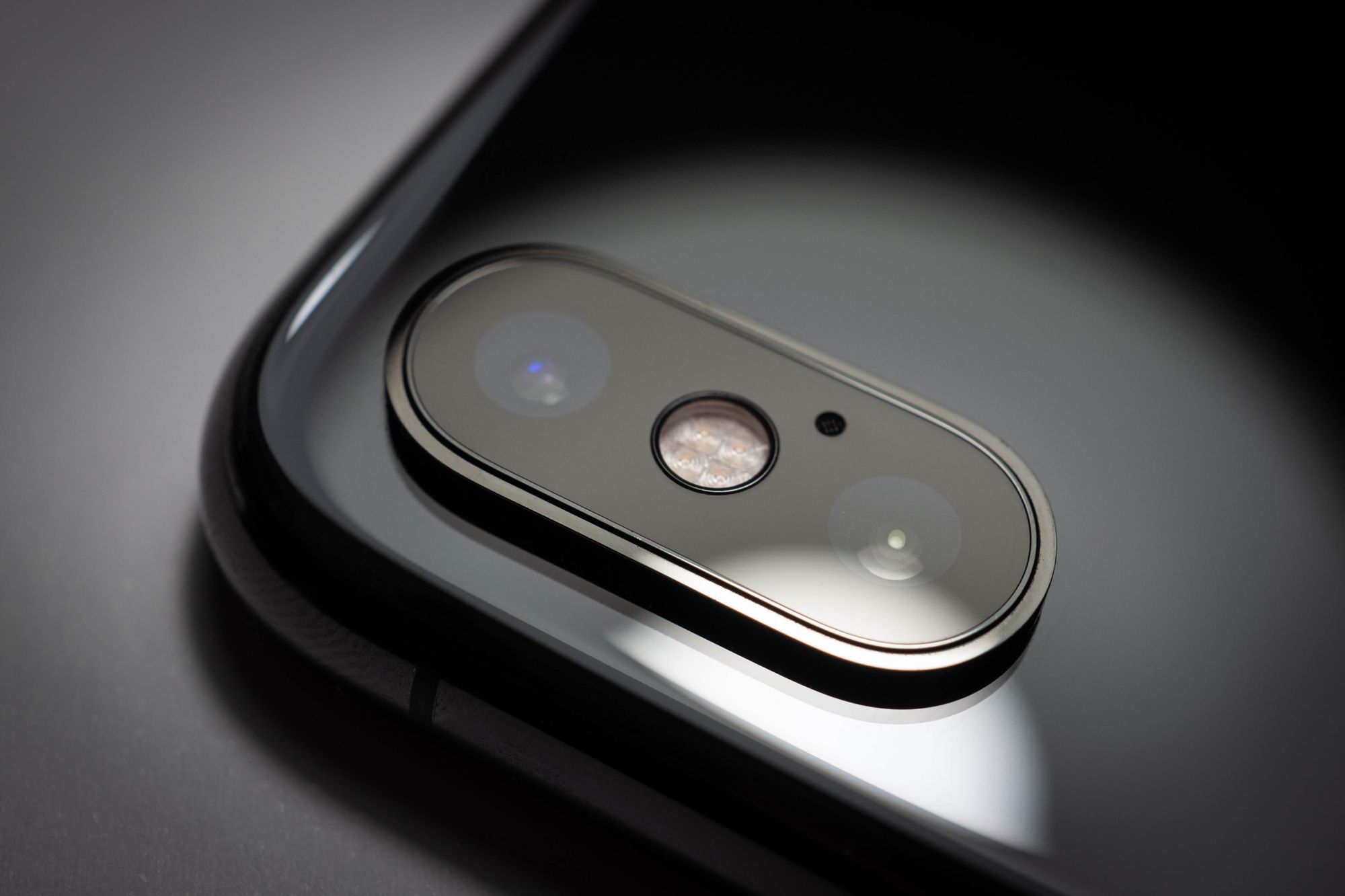 Scanner apps for iPhone are often labelled camscanner app, pdf scanner app or optical character recognition app (OCR app). There are differences between them, but they all ultimately rely on the convenience of simply using your phone camera to scan documents.
Reason 3: OCR gives document scanner the edge
While your standard physical (and bulk) scanner can do a great job of scanning documents into high-resolution PDFs or JPEGs, a free document scanner app for iPhone can not only do the same, but can even convert documents into editable text on your mobile device if it comes with OCR capabilities.
Reason 4: It's faster to share scans with document scanner apps on iPhone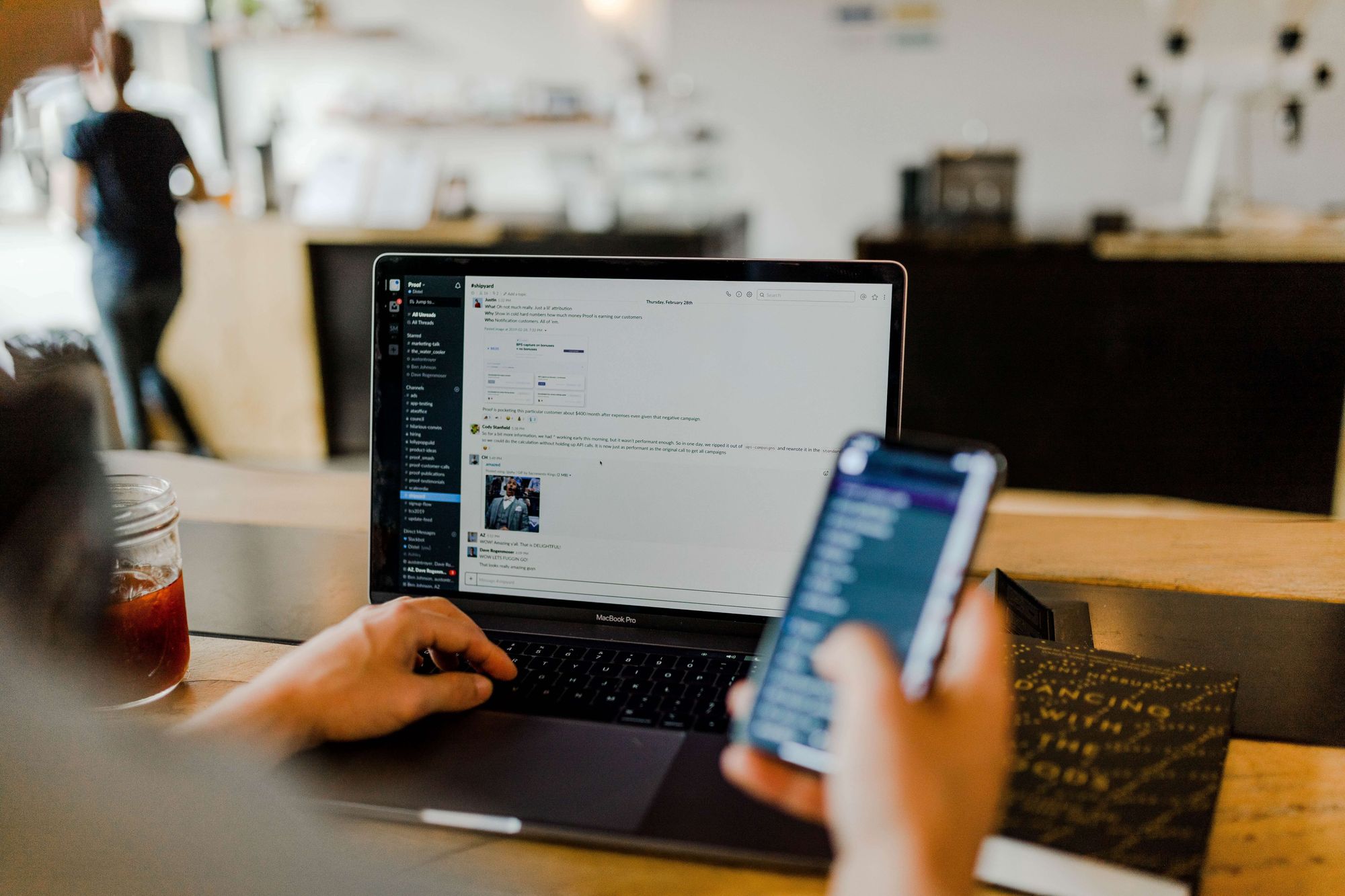 And because a free document scanner app for iPhone is based on mobile devices with cross-app integrations, it's faster to share and send documents using one compared to a physical scanner. On an app, you simply need to scan the document, tap the share button, choose which app to share with, and the recipient you wish to share to. On a scanner, you would need to scan, go to your email, locate the document on your computer, attach said document and then send it out.
Reason 5: They're free!
Ultimately, you'd also want to get a free document scanner app for iPhone because, well, it's free. Why invest hundreds in a physical scanner when a scanner app for iPhone does the job just as well?
Problems with many document scanner apps
Is there a free scanning app for iPhone? Yes, many in fact. But not all of them work as intended. Some can be downright confusing, and yet others may even put you and your mobile data at risk.
Problem 1: Blurry images and distorted scans
Many complaints people have against free document scanner apps for iPhone (and Android too) is the poor resolution of document scans these apps produce. This problem typically arises due to two things: your phone's camera cannot function properly, or the app fails to recognise documents.
Often, it's the latter.
Problem 2: Too many confusing in-app purchases
Another headache people face with free document scanner apps is the ridiculous amount of paid add-ons they are asked or required to purchase in order to use the app as they intended. As Lifehacker points out, apps like Scanbot, FineScanner and CamScanner ask for additional payment for users to use features such as OCR, digital signature, colour filters and Touch ID protection.
Problem 3: Privacy concerns and malware
Privacy concerns and mobile apps always go hand in hand, and free document scanner apps are no exception. Late last year, cybersecurity folks at Kaspersky claimed that CamScanner contained an advertising library that had a malicious module. If installed, the malware could remotely download even more malware, allowing hackers to do possibly anything with infected devices.
PDF Scanner is the free document scanner app for iPhone you need.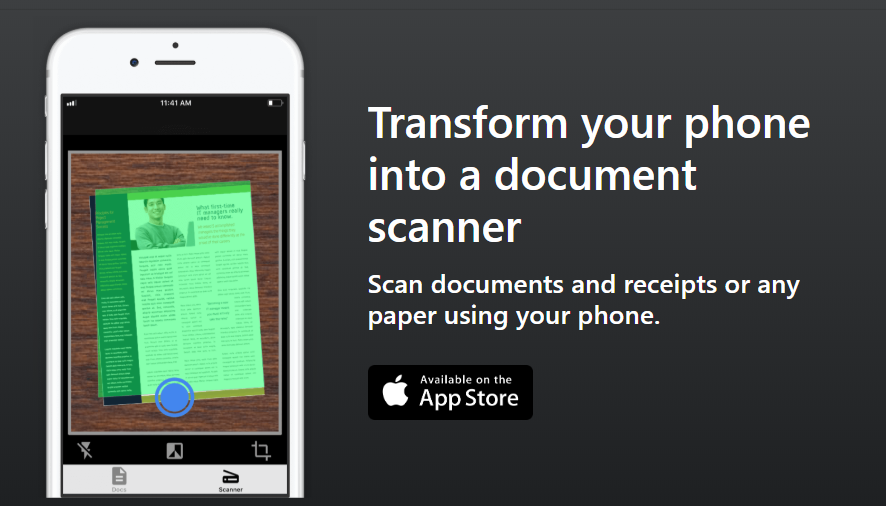 Need a free document scanner app for iPhone that gives your crystal-clear scans, truly free-to-use functions and zero privacy issues? Look no further than our very own PDF Scanner.
PDF Scanner comes with unique smart page detection features that allow you to scan and capture any document easily. Convert your scan to black and white, or keep colours looking fresh and vibrant.
PDF Scanner does come with subscription plans. Try our in-built OCR technology and convert your scans into text, even if they are not in English. Buy more features for enhanced scans, or just use PDF Scanner for free, clear scans for any document.
And don't take it from us. Let our user reviews speak for themselves.
Need a free document scanner app for iPhone? Try PDF Scanner for free, clear and safe scans for any document today!