The first time that you probably have heard of temporary numbers was in the movies, when criminals or spies used these cheap cell phones to communicate and dispose them after in order not to be tracked. Having an extra phone might just come in handy when using it for the right reasons.
There are a few instances that a temporary phone number can help you stay safe such as, talking to strangers online, conducting business, and most importantly protecting your privacy.
In recent times, one does not need a second phone or additional SIM card to have a second burner phone number. There are apps that allow you to have a second, third or multiple numbers on the same phone.
How temporary phone number apps works
Before we learn how to get a burner number without the hassle of getting a new sim card or new phone, let us learn how does it work. Temporary phone number apps use Voice over Internet Protocol (VoIP) technology of delivering voice and other forms of communication over an Internet Protocol.
Similar to other VoIP services, like WhatsApp, Skype, or Facebook Messenger, a second phone number company has a block of numbers it can assign to users from different countries. These apps handle the communication over the internet, thus requires your data plan or WiFi to work.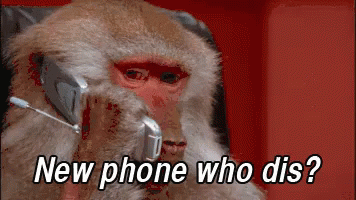 Why you need a temporary number
Now, you might ask, "why should I get a temporary number?" The top two great things about having a second phone number are: It is anonymous and temporary. Having a second phone number might be useful in any situation that you might require one or both of those things. Here are a few situations that a second phone number might prove to be useful.
Situation 1: Online dating
Online dating platforms such as, Tinder or Coffee Meets Bagel are a great way to find your true love or to hook up (no judgments). But you might meet some unsavory characters along the way, so using a second burner number with that Tinder match helps protect your privacy, just in case things turn sour.
Situation 2: Conducting business
Looking to buy a second hand-blender or going all Marie Kondo your closet. Sites like eBay and Craigslist are such platforms which you can do so. But in order to make a transaction, you have to share your contact information with an unknown person. A second burner number for business would save you if the person becomes intrusive or tries looking you up online (finding information on you).
Situation 3: Protecting your privacy
Many services now require you to create a personal account before you can start using their services. We all know how annoying it is to receive notifications for marketing text, limited time offers and promotional codes can be. So, by having another number help redirect them away from your main phone number.
Can a burner phone number be traced?  
The person that you be talking to online when you are using a burner phone number would not have a clue that it is a temporary burner phone number.
How to get a temporary number?
1. Choose which online temporary number app to use
There are tons of great apps out there that help you create temporary numbers with amazing features. I would encourage you to view all that the market has to offer and choose the one that best suits your needs.
Some popular second burner phone number apps include:
Phoner - Personal phone number not required to create an account. International phone numbers available.
Google Voice - Personal phone number required to create an account. Only phone numbers available in the United States.
Skype Numbers - Personal phone number required to create an account. International phone numbers available.
2. Download the app
Upon downloading, the app will assign you one of its phone numbers to send or receive SMS, and to make or receive phone calls. International phone numbers available.
3. Choose a plan
Your second phone number is temporary when using the free option in your app, but you get to keep the same number if you subscribe to a paid plan. Each burner app pricing system varies.
4. Start using your new second temporary number
Use the assigned number or select one from the listed countries available! Have it as your long-term second number, or delete your number whenever you like. Just like that, you are one layer stronger in protecting your privacy with your new burner number app.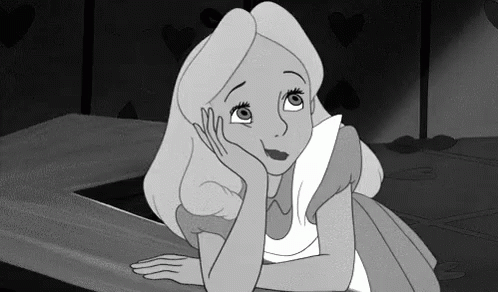 So...Which temporary number app is better?
It is up to you to decide which app has the best features and options that meets your needs. However, if you might be interested in an app that puts your privacy and security first, do check out the Phoner Second Phone Number app.
This will be your go-to app for creating a second phone number that you can use internationally in over 35 countries and the best part, it is free!
Other benefits of the Phoner app include:
Free Texting & Cheap Voice Calls: Phoner to Phoner text messaging is free.
Mask your phone number: Text and call anonymously.
No contracts phone number: Change your phone number without changing your device or signing a contract.
Reliable calling: Use your data network for Internet calling. If the data network is bad, Phoner can also forward to your primary phone ensuring a call never misses you.
Supported on multiple platforms: Available on iOS, Android and the web.
How to get started with Phoner Second Phone number app?
Step 1: Download Phoner App
Head to the App Store and download Phoner Second Phone Number app.
Step 2: Sign up for an account
Select 'Sign Up' on the main page, then input a username and password.
Step 3: Choose your fake phone number
You can create as many disposable phone numbers as you want from a list of numbers that work in over 35 countries and in their unique area codes.
Use Protection (with a temporary  number!)
Using a temporary number to help protect yourself online by keeping your privacy and information private. Broadcasting your personal phone number online has its dangers. Phoner app allows you to change your phone number easily to prevent your personal details getting into the wrong hands.
Start by downloading Phoner today and have that peace of mind with a temporary number.