If you're a fan of Google Chrome for your online surfing activities, chances are you must have used or known Zenmate for Google Chrome.
Zenmate is a popular VPN that users add to Google Chrome browser to browse through your favorite websites. However, based on many users' reports, we found that Zenmate is not as good now as it was before and, the users must try better alternatives to Zenmate for Google Chrome.
Zenmate has now started serving ads whether you are using the VPN or not. Serving ads make sense when the VPN is turned on, but when it is off why they should serve ads? Hence, many users want to use an alternative to Zenmate for Google Chrome, and we have got the best VPN alternative for you.
What is Zenmate for Google Chrome?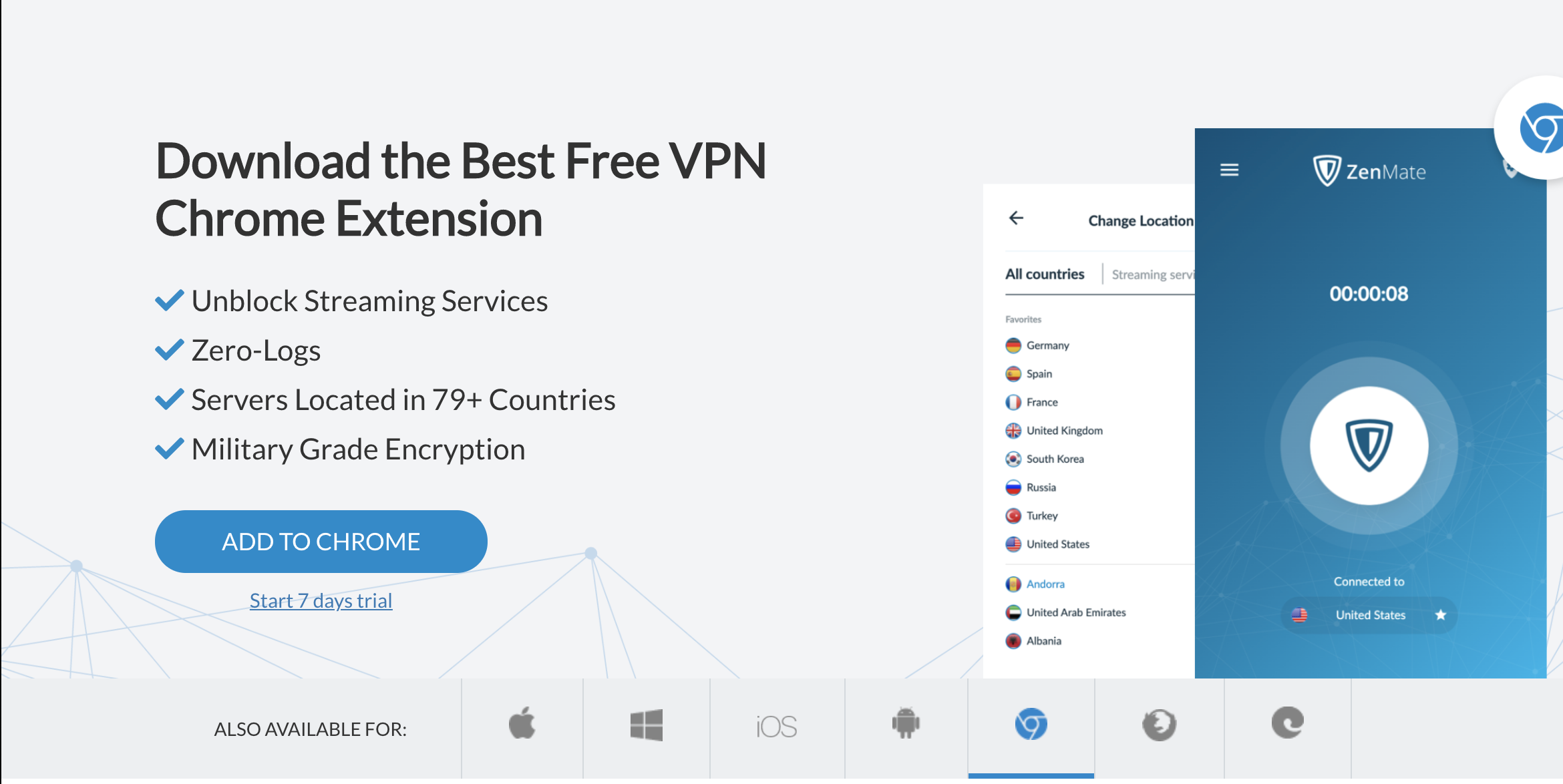 Zenmate on mobile Google Chrome is one of the widely used Chrome VPN extensions to hide a user's IP. Users can download the Zenmate extension free VPN mobile Chrome extension and create their Zenmate login. They can connect through their Zenmate login credentials and enjoy fast connection speeds, unlimited bandwidth, total leak protection, and privacy for their online activities.
Google Chrome is a fast, secure, and free browser for all devices.  With easy-to-use privacy controls, Google Chrome lets users customize their settings and browsing experience. Compatible with VPN extensions like Zenmate extension for mobile Google Chrome, users can swiftly start their browsing experience over mobile Google Chrome with complete privacy.
Zenmate for Google Chrome: Why Use VPN for Google Chrome?
Using VPN to browse the internet via Google Chrome also helps prevent maliciously, and infected torrents or trojans from affecting the users' devices. Zenmate extension for mobile Google Chrome VPN anonymizes the traffic, hides what the user is viewing from his ISP, and subsequently enables him to open the content or sites that he could not open before, or may have potential malware.
However, as discussed before, Zenmate is no more ad-free and shows ads both online and offline. Hence, it's time to replace Zenmate with some better alternatives. A few of these are as follows, with our top-pick.
Zenmate for Google Chrome: Top VPN Alternatives
1.      DotVPN
DotVPN connects to the VPN servers in a few seconds. Once the Google Chrome Browser is added, the user can click the icon, and follow the screen's prompt. After entering the email ID and upon its verification, the user can start browsing.  It offers free access with no limit. However, DotVPN shows notification for the paid version after few days of free use. If the user doesn't upgrade, they get a slower speed.
2.      NordVPN
This has been probably one of the best VPN choices for Google Chrome. This service provides blazing speeds, strong security features, a strict no-logging policy, and access to over 5,000 high-speed servers worldwide.
3.      Browsec
Browsec is also a VPN extension for Google Chrome, available in both free and paid versions. It allows users to connect to 4 virtual locations for free; Netherlands, United States, United Kingdom, and Singapore. However, if the users want to switch to servers in other locations for higher speed, they must take paid service.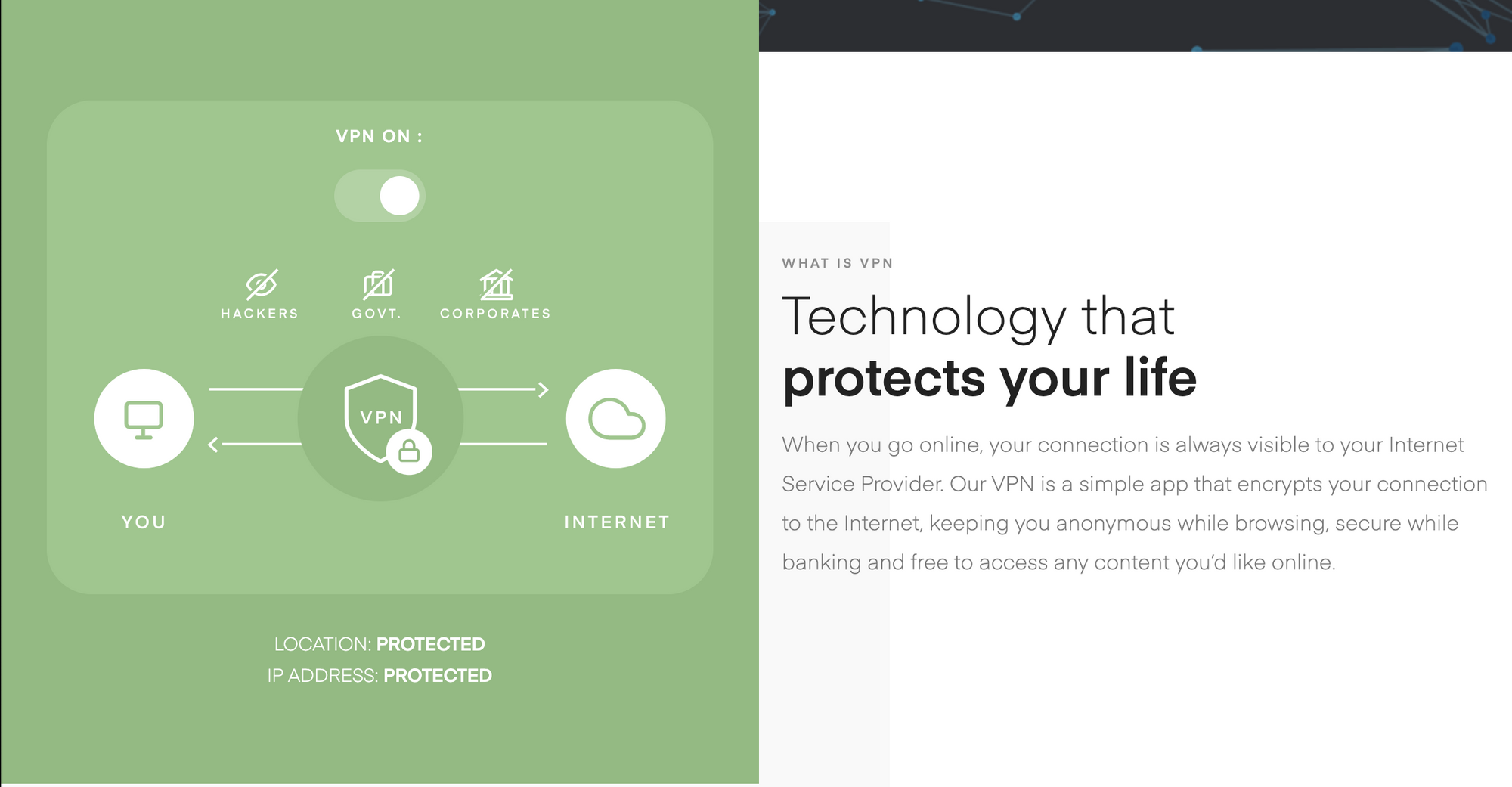 Now Our Top-Pick & Highly Recommended VPN Alternative to Zenmate for Google Chrome!
VPN Vault - The Best VPN for Google Chrome

VPN Vault is the safest and best app for online surfing and to find your desired content over the web. VPN Vault by Appsverse makes your online surfing experience free from any limitations and hindrances since it doesn't let the server reveal your actual location. You can now surf for your favorite apps and websites while keeping your identity private.
VPN Vault by Appsverse is an app that lets you unblock all Google Chrome content and enjoy the comprehensive surfing and torrenting experience anonymously by funneling your internet connection through a secure server. You will be able to access all Google Chrome content while keeping your identity private.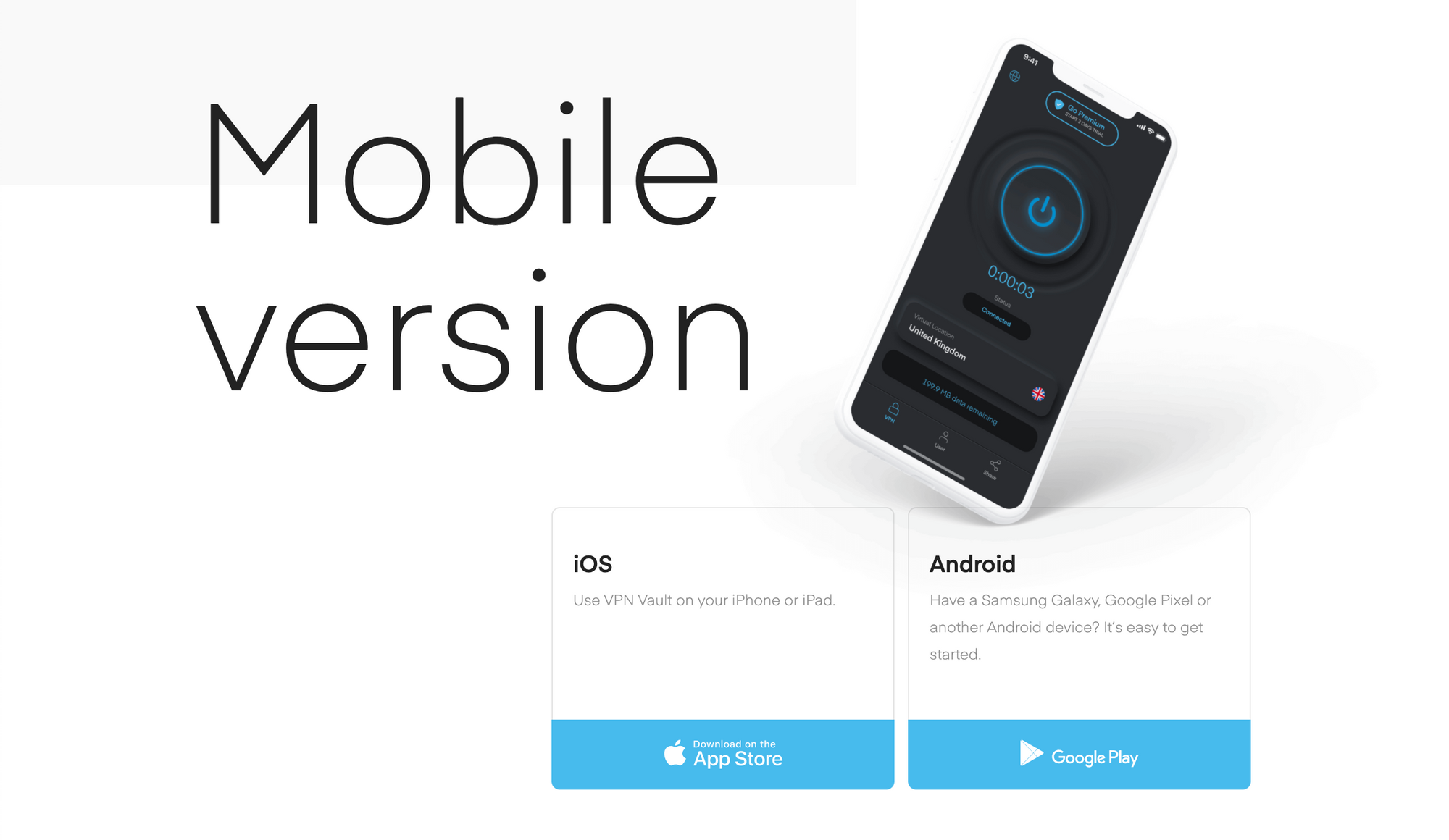 Get secured access with no boundaries at the tip of your fingers through the VPN Vault mobile app for iOS and Android. With VPN Vault, all your data sent and received through an encrypted tunnel. It offers the very best encryption and privacy features so that no one can get their hands on your confidential information.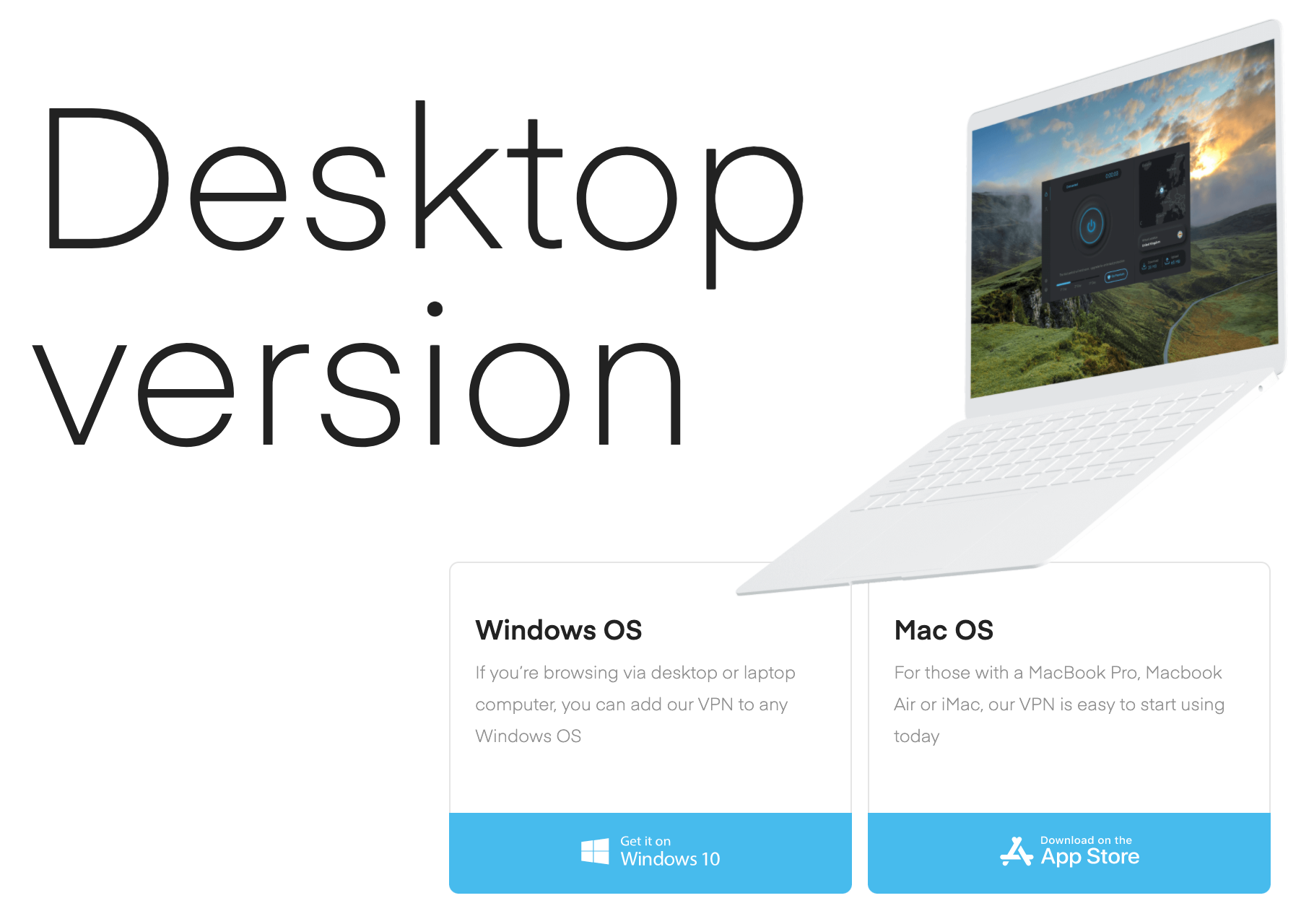 You can also use VPN Vault by Appsverse with Google Chrome by downloading it here:
VPN Vault app for Mac OS
VPN Vault app for Windows OS
Key features that make it the best VPN for Google Chrome include:
Full traffic protection
No IP logging
No history logging
Rotating IP

The most special features of VPN Vault that give it an edge over other VPN services include:
AES-256 military-grade encryption
Access to 75+ countries (beating the likes of Surfshark and NordVPN)
High upload and download speeds beating popular VPN Cyberghost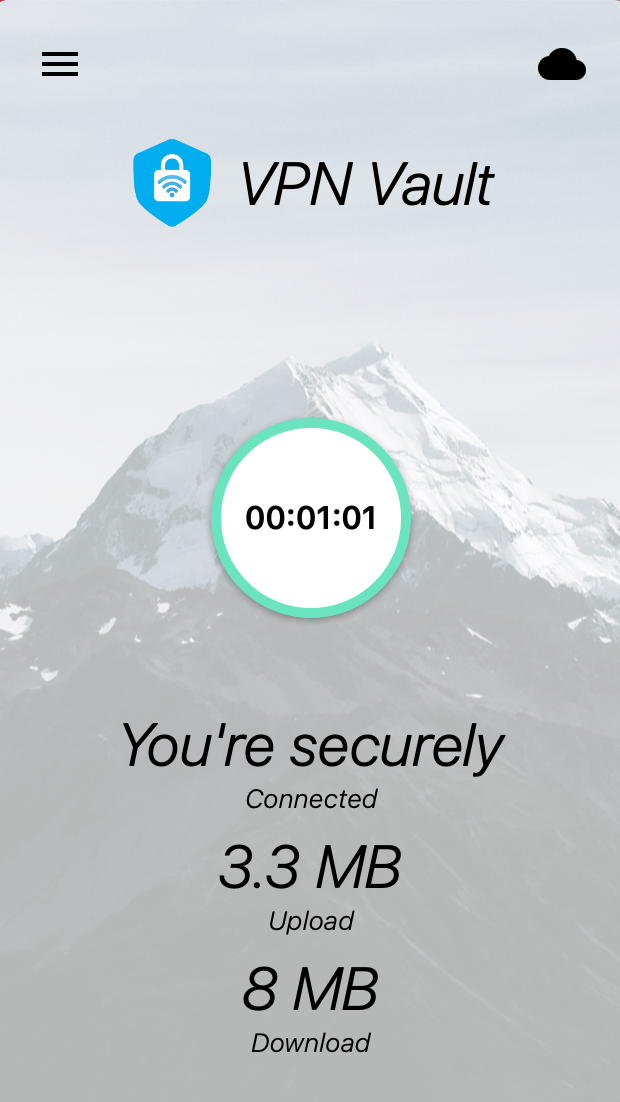 Powered by worldwide servers, enjoy a network of global VPN servers and experience a world without borders and 24/7 online surfing experience.