Tumblr executives had decided in 2018 that by the 17th of December, all adult content from the social media platform will be banned. This decision to purge itself (known as the "Tumblr Porn Purge") of essentially any pornographic images, NSFW videos and GIFs (of course) was unpopular, but came from a rather urgent need to put a stop to the spread of child pornography.
As most netizens know, child pornography has been worryingly increasing in its prevalence online, even at this minute. The move was, however, to the detriment of Tumblr and its shares, which ultimately relied on the NSFW, or adult content, it hosts. It was reported that the site lost over a 100 million of its users basically, overnight.
Blocking Pornography on Tumblr
With the ban on NSFW content, fans and appreciators of adult content were not the only ones turned off. Many who make a living from sex work like adult artists, cam girls and even porn stars lost their platform to showcase and promote their work. Furthermore, Tumblr was a favourite for those in the LGBTQ+ community, where many found a safe place in exploring their sexualities on a social platform that allowed you to share 'whatever', including LGBTQ+ content, which still remains relatively non-mainstream.
According to its executives, Tumblr's porn purge may have been the 'morally right' decision but, this has not slowed down any of the 'likes and shares' for adult content on the few remaining social platforms it has been allowed on.
Here are 3 platforms that are bursting at the seams with adult content, thanks to Tumblr. Sex workers, kink-lovers and queer artists alike are all welcomed to these platforms.
#3 is our favourite option, so read till the end to know the best places to bet on for NSFW pictures and videos from here on out.
Alternative #1: Reddit
Founded right around the time Tumblr was founded themselves, Reddit is a popular American "social news aggregation, web content rating, and discussion website". In simpler terms, it is a forum site, where any of the registered users can post anything they'd like on threads of 'subreddits', and other users could 'follow' these 'subreddits' as their interests. Unlike tumblr, users don't even need a blog or a niche interest.
With its feature of enabling hashtags to tag explicit material with #NSFW, Reddit has become a relatively popular place for discovering and contributing to the adult content world. Subreddits with popular themes like Amateur subreddit  to the quirkiest and most specific like NSFW halloween are some examples of the type and variety of content on Reddit. As you may already know, many of the beloved adult content Tumblr blogs have shifted to posting their original content here too. Like Tumblr, images, videos and GIFs are aplenty on this forum site.
The main NSFW subreddit is popularly known as "Reddit Gone Wild". You can find other smaller subreddits in your interests from its relatively large community. You can also head over to RedditList.com that lists all categories that exist on the app, from most to least popular. You could find whatever interests you and directly link yourself to the app's subreddit from there.  
The site ensures you are 18 years or older before viewing its NSFW content too, so do make sure you are of the compliant age.  
Alternative #2: Twitter
Twitter was almost like the immediate choice destination for evacuation of all of the adult content that was to be purged by December 2018. The site, having known to be one of the most lax in its policies when it comes to sexual content, was the first to spring to mind for many. As it's popularly known (and criticised for) as the only platform where porn stars and sex workers are allowed to share and promote their content, it is no surprise that Twitter could easily become one of the last and largest site for adult content online.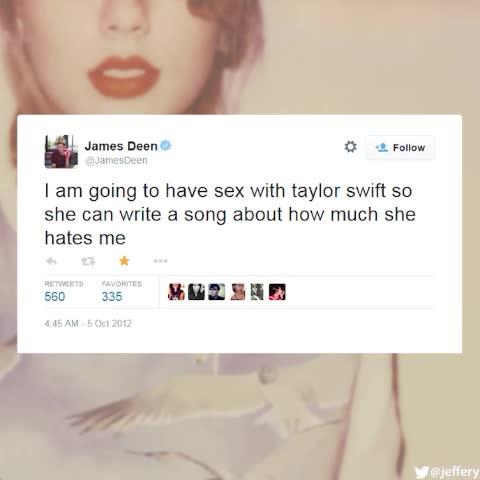 In fact, most Tumblr blog administrators let their loyal following know of their temporary or permanent moves to a Twitter account, where they could continue sharing their favourite NSFW images and videos.
If you do not know how it works, starting up an account with Twitter is probably the easiest way to find yourself some adult images, videos and even workers to connect with. All it takes is a simple search on the platform's search bar to search up hashtags you are interested in to find posts and accounts dedicated to that niche.
Here is a suggested list of porn stars to follow on Twitter. They serve up much more than just the NSFW videos on twitter you're looking for.
UNRESTRICTED access with VPN?
You might have heard that using a VPN can help you dodge the porn ban laws and that's true.
Using a tool like VPN Vault that allows you to access adult content unlimitedly. You don't have to be constricted by your country's porn-ban policies, nor do you have to scour the net for adulterated content because you are scared of being tracked or plainly cannot access blocked adult websites on your own accord.
With VPN Vault, you IP address remains hidden and your internet traffic encrypted. You will no longer be subject to restrictions on adult websites and content.
Download VPN Vault on mobile, select a region outside of yours, and access your desired website whenever you want.
Alternative #3: Telegram Groups
Telegram has become popular for its end-to-end encryption text messaging services. Many young adults may also already know of its secret chat feature that supports self-destructing messages and prohibits forwarding. This has made telegram a popular choice for sharing intimate content between two consenting parties. Many, however, do not know that there has been an explosion of NSFW group chats that share adult content for the public to join, as they would a blog.
With Supergroups, administrators of adult content have taken advantage of this unique Telegram feature to run something like a blog, where they can share NSFW images and videos and mute the participants on the chats. What's more,  your identity is kept anonymous from the other participants on the group. This could be even BETTER than Tumblr when it comes to anonymity and personal privacy!
Though these groups are often discovered via word of mouth, a simple google search may have you finding some links online to some of the adult content Telegram groups available. You could also cleverly guess some usernames in the search bar on the Telegram app, and you most probably could find one or two relevant ones, just like that.
You vs the Tumblr Porn Purge 2018
The Tumblr Porn Purge may have seemed to signal the end of the freedom of the internet and the beginning of stricter adult content censorship that is only going to become more serious in the coming years.
However, there is no reason why responsible adults should be punished for exploring and sharing adult content on the net safely and consensually.
With VPN Vault, the Tumblr Porn Purge of 2018 shouldn't really matter. Go ahead and access all that you desire within responsible means with VPN Vault.
The author of this article and Appsverse strongly object against the sharing of explicit material that is non-consensual and harmful to individuals and/or organisations.