Considering different ways you can get virtual number for Telegram? If you find yourself in this spot, this article can help you to learn how to get a free virtual number for Telegram.
Why do you need a virtual number for Telegram?
Telegram phone verification is a compulsory step in the account registration process.
When you first download the Telegram app, it will immediately ask you for a phone number to enter into the app. This step cannot be avoided or skipped.
Why is phone verification mandatory in Telegram?
In our opinion, the SMS verification process for Telegram is a necessary evil. When they force every use to verify a real phone number, it forces each user to prove their identity by associating their account with a real world phone number.
This helps to ensure users are not only real on the platform, and help to reduce duplicated accounts. Also, another reason why Telegram may want to verify your phone number is to get the identity of a real person to reduce risk in illegal use.
Is using virtual number for Telegram a good or bad thing?
While it is not against Telegram's rules to use a virtual number, using a virtual number helps you to avoid using your real phone number for privacy reasons.
When you add or give your number to any app or service, you really do not know where your number goes to and how it is used.
Your number may be added to calling lists for spam and scam calls, or even sold around to different telemarketers.
Guide: How to get free virtual phone number for Telegram
If you are looking for a free Telegram virtual phone number, you have found yourself in the right place.
Phoner is a virtual telephone number mobile application that gives you a chance to get free virtual numbers for Telegram.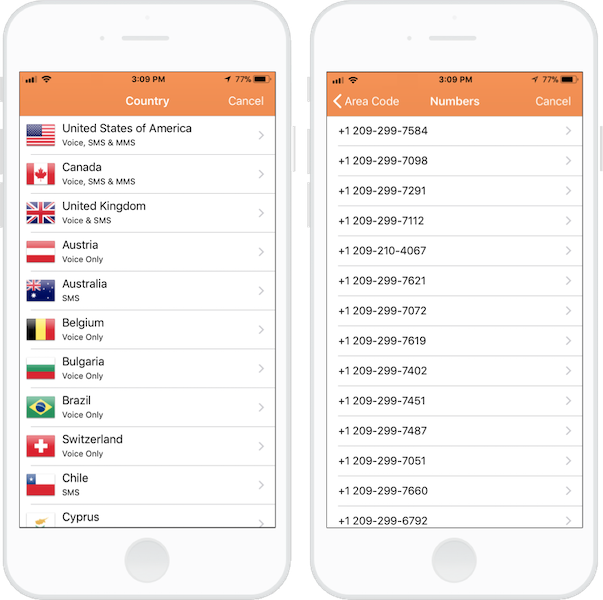 Download Phoner:
First, go to the App Store and download Phoner - Virtual Phone Number app. See here for the Android Version.

Second, pick a virtual number in the app. Getting a virtual number for Telegram in Phoner is easy and basic. Phoner offers virtual numbers for Telegram in more than 30 unique nations.
Wait, how do I get the virtual number for Telegram for free?
At the point when you are asked to pick a virtual number, you will be see a page where you are asked to make a purchase or start a subscription.
Thankfully, Phoner app offers free trial on virtual phone numbers. You can start the service on a free trial and cancel before the trial ends.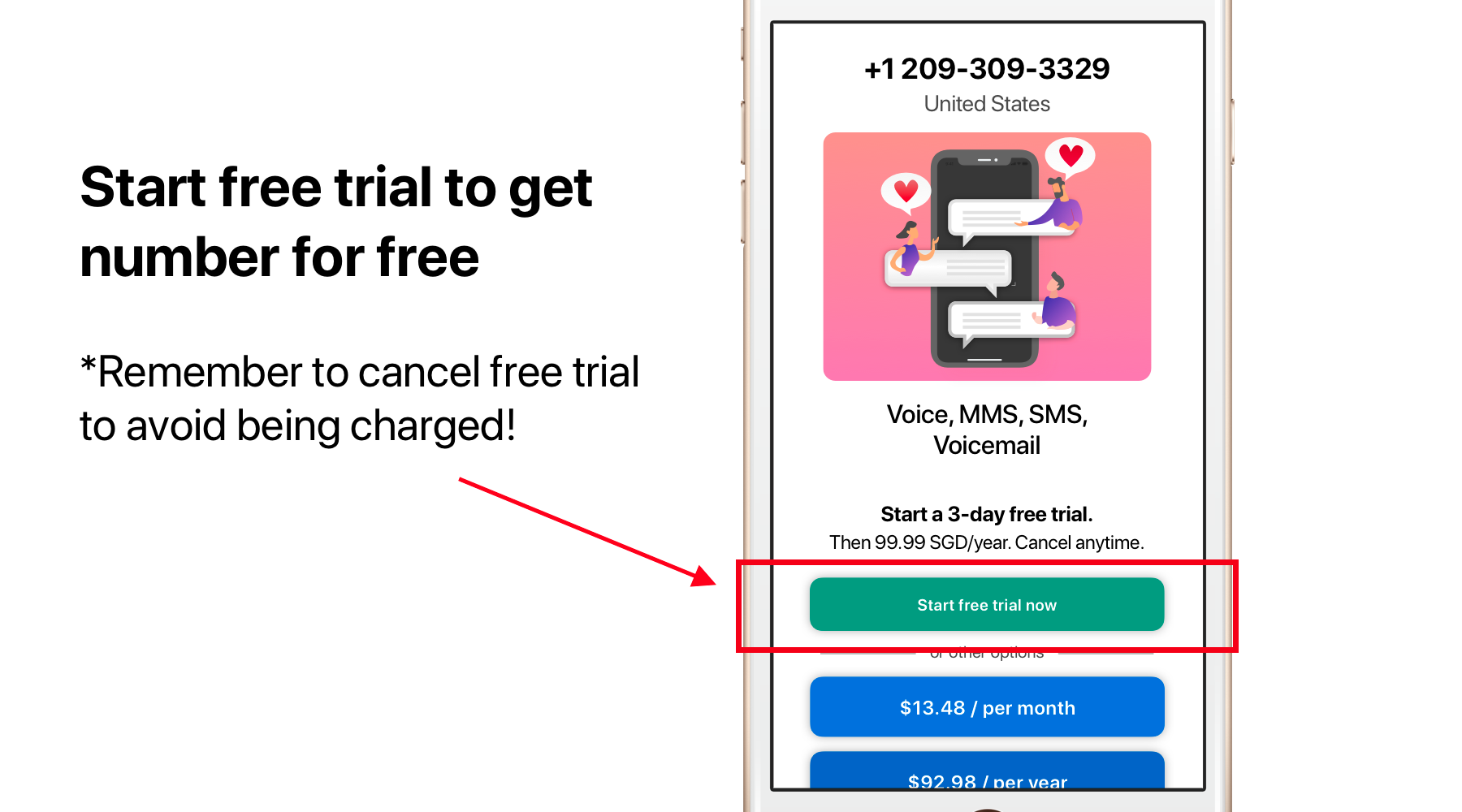 That should buy you enough time to use the virtual number for Telegram verification step.
What else can I do with virtual numbers from Phoner?
You could make use of the virtual number you picked for various use cases, not just for SMS verification for services. Since virtual numbers work with actual real calling and messaging, you could pretty much utilize it as your very own telephone number or even a private telephone number for these reasons:
Use as second phone number
A second phone number is always handy especially if you have to frequency give out your phone number, and want to avoid using your primary phone number each time.
You may want to separate your phone numbers for different people. For example, you may keep your primary number only for friends and family. Then, your second phone number may be used for acquaintances or strangers or people you may not know very well.
Anonymous texting and calling
Texting and calling with anonymity is a neat feature in Phoner. Since you have the ability to burn any number and pick a new one at any time, you could pretty much text people anonymously because they do not know the actual person behind the number.
Also, there are other situations you need to text anonymously. For example, to send an anonymous tip to a newspaper or private organization. Or to warn someone of some danger.
Freelance work number
If you are a freelancer, you may have the need to talk to many different customers or clients using a phone number all the time. This is the best case where virtual numbers become so useful as your work phone number.
You can give out this virtual number for work and put a clear separation between work and life. After hours, you can set the virtual number to "Do not disturb" mode and stop receiving any notifications and calls at this number.
Warning: Virtual Numbers do not always work with Telegram
Before you go, we need to clarify a major disclaimer here: Our telephone numbers are not guaranteed to work with all these services such as Telegram confirmation, SMS confirmation and other messaging app confirmation steps.
Many of these services actually prevent the use of virtual numbers by checking the validity of each number with local telcos or carriers.
In the event that you are experiencing difficulty getting confirmation codes, you can try to contact the service to see if they can allow your number. Alternatively, you may need to get an actual prepaid or postpaid number for this.
End: Phoner offers free virtual numbers for Telegram
Don't wait! Phoner has a huge user base with high number turnaround rate, and numbers do run out quite quickly. Even though new numbers are added on daily basis, you should not wait to pick your own free virtual phone number for telegram.
If you find this article useful, please share it so that others can also benefit from knowing how to get free virtual phone numbers on Phoner app.