Giffgaff Internet is one of the largest MVNOs (Mobile Network Virtual Operator); however, often users experience Giffgaff Internet slow speed issues. There are many reasons this happens.
The MVNO comes with many advantages including unlimited data plans, trusted name, robust history, and low prices. Giffgaff offers 5G coverage and is reliant on O2 for it. It offers coverage in more than 150 cities and towns across the UK. However, often users experience Giffgaff Internet slow speed issues. There are many reasons this happens.
It can be a problem with the signal strength of the network or the devices on the network saturating the bandwidth. However, one of the most common reasons is bandwidth throttling. This trick used by the internet service provider will stop you from using ISP's bandwidth excessively while you download or stream. It is primarily called a trick because the service providers do it without your permission or knowledge. When they do this, you will experience Giffgaff 4G slow connection.
Giffgaff Internet Slow: Why ISPs Throttle Your Internet Connection?
The deliberate Giffgaff internet slow down based on the online activity is bandwidth throttling. Your ISP hosts the data you are sending and receiving. It enables them to track whatever you do on their network. They will also be able to control the internet connection and data available.
There are mainly two reasons why ISPs throttle your bandwidth.
Cost Cutting: Internet service providers have a certain data and bandwidth processing capacity that is divided between the customers. It means a fixed amount of bandwidth is available to a large section of people. In case a customer is using a significant amount of that fixed bandwidth, it is going to create congestion in the network. Thus, you experience Giffgaff internet slow speed connection. Also, it increases the cost for the internet service providers as they have to process extra data. To resolve this problem, ISPs either have to work on their infrastructure or restrict the available bandwidth. Usually, they prefer the second option. So, they practice bandwidth throttling.
Legal Issues: We all know about the legal dangers of P2P sharing and torrenting. While many people use it legally, several internet users continue downloading and sharing copyright-protected material, illegally. Thus, legal groups across the world put pressure on internet service providers to track and block torrenting activities. If you are torrenting, you will be flagged by your ISP provider. This leads to Giffgaff internet slow speed connection.
To stream and download seamlessly and prevent Giffgaff internet slow connection, you need to bypass throttling.
The most efficacious way to bypass throttling is to keep your online activity hidden from the internet service provider. If they are unable to track your browsing activity and data, they can't restrict it. You can easily do so with the help of a great VPN. It encrypts data and passes it through a protective tunnel with the network of the ISP.
Best VPN to Use to Prevent Giffgaff Internet Slow Internet Connection
Here are the top three VPNs to mitigate the problem of Giffgaff internet slow connection.

VPN Vault by Appsverse
To avoid the Giffgaff connection issue, VPN Vault by Appsverse can prove to be very useful. With this, you can enjoy ultimate security and privacy. VPN Vault cares about your privacy. It provides best-in-class security and privacy. The VPN provider ensures that your data is sent and received through an encrypted tunnel. So, no one gets access to your private information. This helps in preventing bandwidth throttling.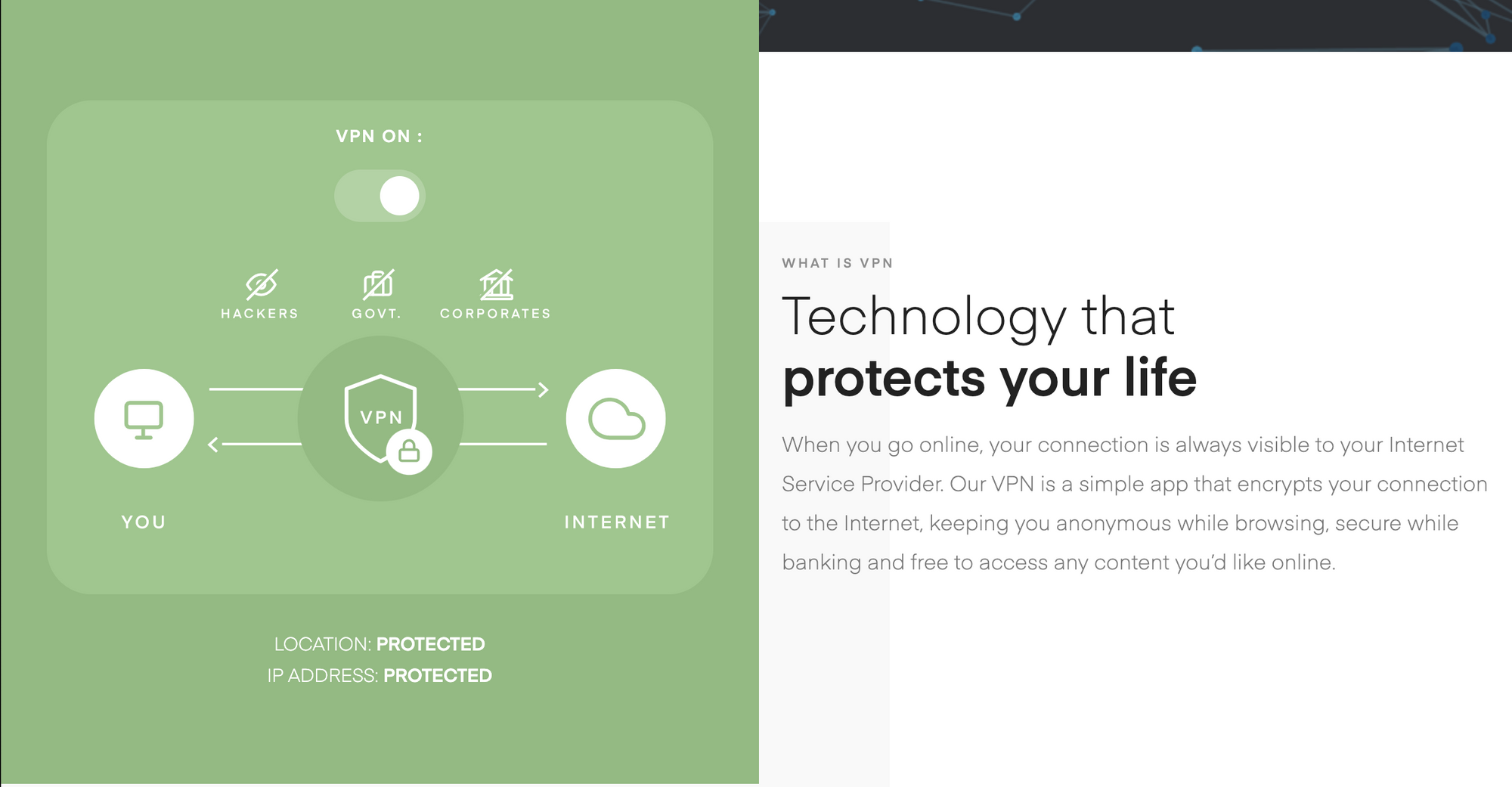 VPN Vault by Appsverse is available for download on iOS and Android devices.
By using VPN Vault, your internet will become faster than before and you will not experience slow connection problems.
NordVPN
NordVPN is the highest-rated VPN. It comes with military-grade privacy tools and more than 5700 speed-optimized servers. So, it is ideal for hiding your online activity from your internet service provider.
NordVPN server lets you enjoy AES-256 encryption, DNS leak protection, a strict no-logs policy, and much more. These features combine to ensure that your service provider can't track what you are doing. Thus, your internet connection is more stable and faster.
It is the ideal way to prevent bandwidth throttling on your Android or iOS smartphone.
ExpressVPN
If your ISP is practicing bandwidth throttling, use ExpressVPN. It is popular for its speed and unblocking abilities. Express VPN has unlimited bandwidth that lets you enjoy unrestricted torrenting.
It makes sure that your IP address always stays hidden. ExpressVPN uses 256-bit AES encryption to keep your data safe. Also, it keeps you private online.
Giffgaff Internet Slow: The Bottom Line

ISP throttling can be frustrating for internet users as it causes Giffgaff data slow connection. You might be a victim and still not know. The best thing you can do for protecting yourself is to bypass it with the help of a VPN. One of the best VPNs you can use for Giffgaff internet slow connection is VPN Vault by Appsverse.