Need to receive SMS at a virtual or temporary number? This article will show you the top 3 ways you can get a virtual phone number to receive SMS online or on your smartphone.
There are many different reasons for wanting a virtual phone number for receiving SMS. For example, you may need a temporary number for receiving SMS verification when signing up on a website.
Otherwise, you may just want a quick way to receive text messages from a person which could be a stranger or a an acquaintance, without giving out your real number. Another reason may be for work, to receive text messages from a customer or client.
Here are some (free and paid) ways you can use to get a virtual number to receive SMS.
Google Voice (Free)
Google Voice Numbers are virtual phone numbers offered by Google for free. Yes, these numbers come for free, and you can you simply pick a virtual number without the need of purchasing anything.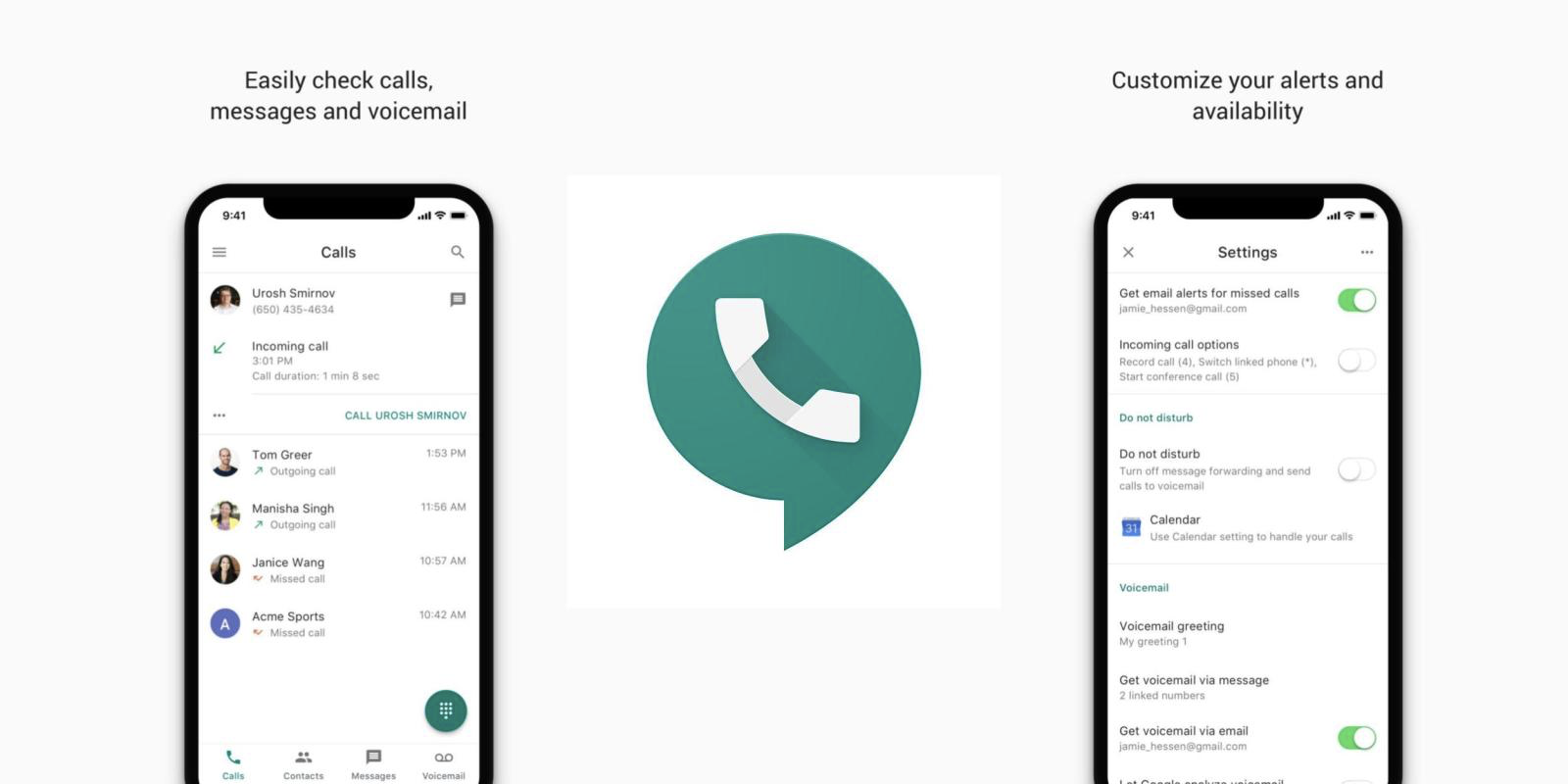 Advantage: The advantage of Google Voice Numbers are that they are free.
Disadvantage: The disadvantage of Google Numbers are they have to be linked to a real US phone number. Therefore, if you are not residing in the US or do not have a valid US number to use, this method will not work.
When someone sends a text message to your Google Voice Number, you'll receive the text on your phone – but not from the recipient's phone number. Instead, it will be a 406 number you've never seen before, with the person's name preceding the message.
HOW TO GET: If you already have a valid US Number, see our article here for steps to do getting a Google phone number to receive SMS.
Receive-SMSS.com (Free)
Receive-SMSS.com is a completely free service that you can use to receive a quick text message any time. The website offers a predefined list of numbers you can use to receive SMS.
To receive SMS, just refresh the page until you see your message. It is really simple and quick to use.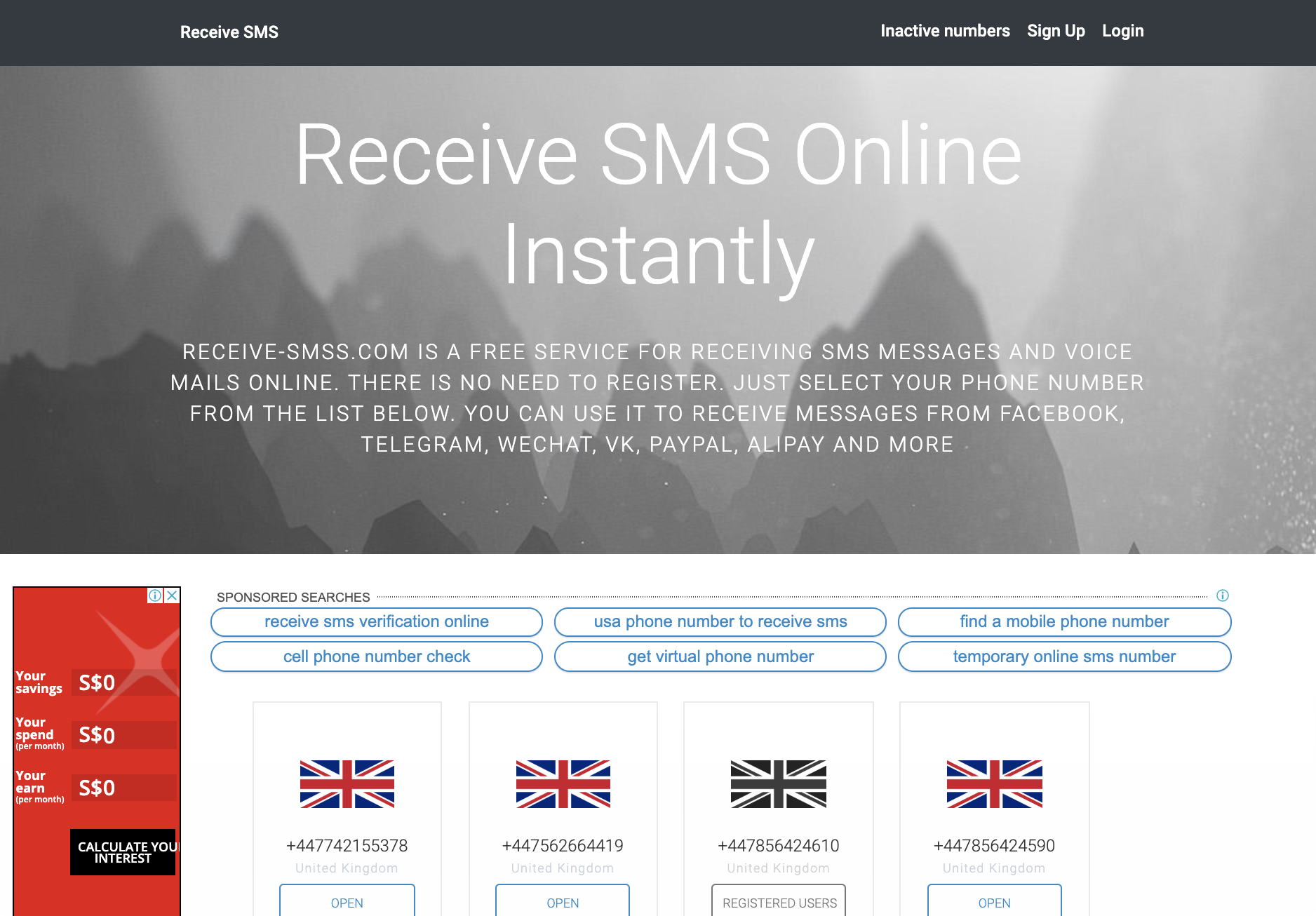 Advantage: Completely free, very quick to receive SMS from anywhere
Disadvantage: Offers limited numbers from each country. US, UK, Israel, Canada. Works on computer only. Does not work on mobile.
HOW TO GET: Visit Receive-smss.com/ on a desktop computer.
Phoner (Free, and paid)
The most convenient way is to use an app like Phoner to acquire a virtual phone numbers within seconds. Phoner is a 'second phone number' app that lets you select virtual phone numbers from over 30 countries and support SMS and calling through VOIP. The great thing about Phoner is if you decide to

Advantage: Offers a free virtual numbers and credits to start receiving SMS right away, works on mobile and desktop. Also offers premium numbers (paid) that can act as your second permanent phone number, without getting a new SIM card. One of the top rated phone number apps.
Disadvantage: May cost some money if you want to keep the number for the longer term to receive calls and SMS beyond the free term, but the quality of calls and SMS speed is excellent.
HOW TO GET: See Phoner - Second Phone Number on the App Store or also on Google Play Store.
Pro-tip: If you need a virtual number to receive SMS online from your desktop computer, Phoner also offers a web interface at https://phonerapp.com/messaging/
Conclusion: 3 Ways to get virtual number receive sms online
Those were our top 3 ways to get virtual number to receive sms online. If you have suggestions or comments, feel free to contact us to share this with us.