If you are looking for an easy VPN that should also provide great services such as excellent speed, secure your connection over the internet, and provides restricted content, you're at the right place.
Nowadays, the Internet is full of scammers who steal your data such as personal information, bank, and business information when you are online or deal with your business online. These gamblers or your ISP can see your browsing history and the content you see on the internet.
So, there is a need for VPNs that keep you secure all the time when you are online. Some VPNs are very complicated and are not friendly users, so, here we will recommend you the 3 best easy VPNs which are users friendly and protect you from scammers and gamblers, and will provide excellent speed.
Three recommended easy VPN to use
An easy VPN to use is more important nowadays because some people are not able to use the complicated ones. These VPNs have a very simple setup and are user-friendly; these VPNs are not only easy to use but also provide a secure connection over the Internet. These VPNs do not allow your ISP to throttle your internet connection.
Here are our recommended easy VPN to use:
VPN Vault by Appsverse (Recommended)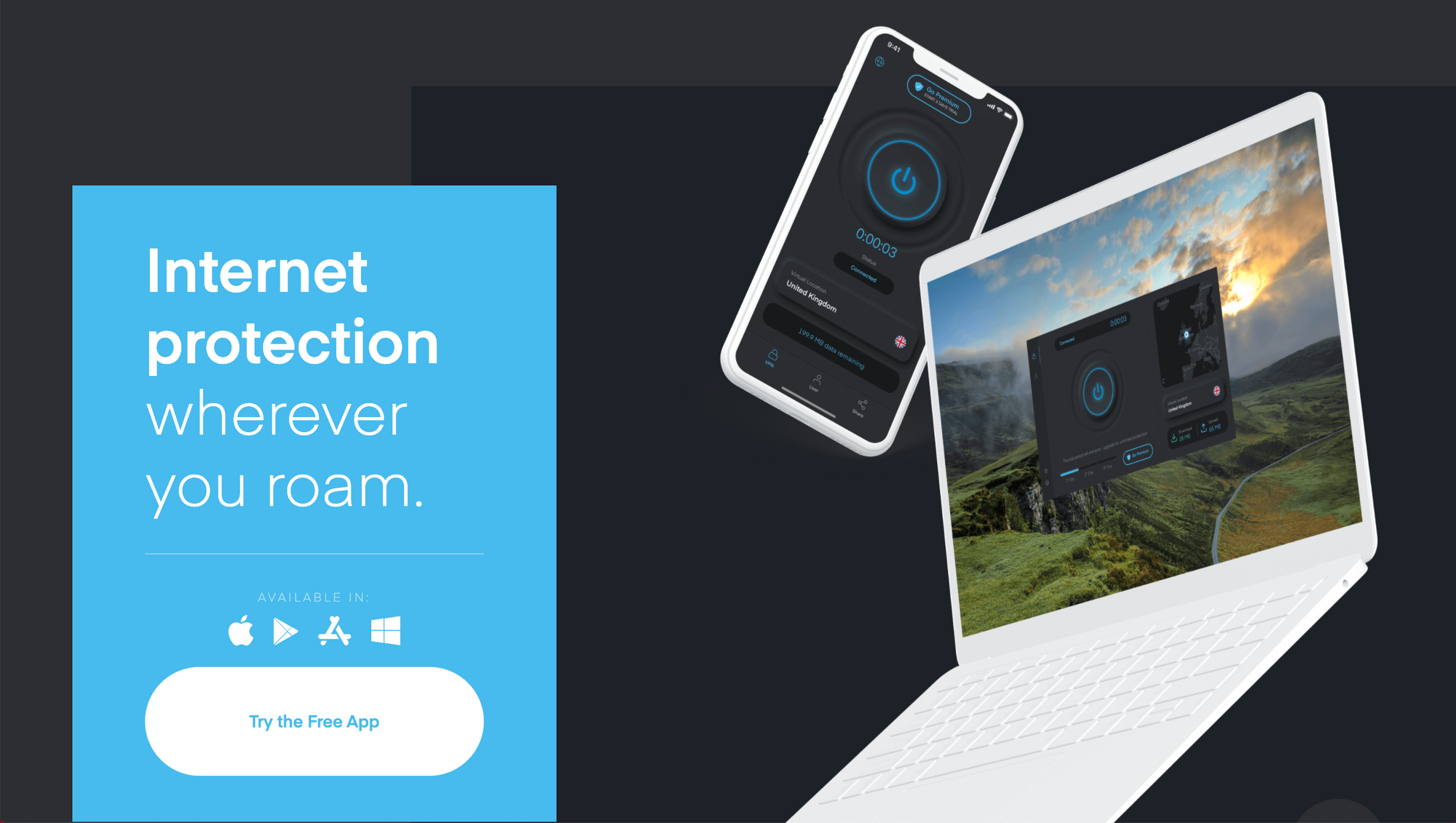 VPN Vault is one of the best recommended easy VPN, having a simple setup and is very easy to use. It protects your data from hackers. VPN Vault secures your connection when you try to roam across the internet. It also provides the restricted content, hides your IP address, and secures your browsing history.

VPN Vault is not only a user-friendly VPN but has many features that you can enjoy. Here is the link to VPN Vault by Appsverse.
ExpressVPN
It is also on the list of top recommended easy VPN. It has high-speed servers across the world. It has almost 160 server locations in 94 countries. It provides you unlimited bandwidth. Express VPN is a very easy VPN that is just far away from one click and there your connection will be secure.
EasyVPN
EasyVPN also provides many great services. It acts like a bulletproof sedan. It allows you to cross the bustling streets of urban internet with ease, convenience, and security. It makes you 100% anonymous and will allow you to access the restricted content on the websites.
Why these VPNs are easy to use
These VPNs are very easy to use: you'll want to use them on mobile or PC because of their instant setup. Their setup is designed in this way that anyone who has little knowledge about the VPNs can easily use them on PC or mobile phones.
If you just follow the following steps, your Internet connection will be secured using these easy-to-use VPNs:
Select the plans and download one of the above VPN from the given links on a computer or mobile phone.
Setup your VPN device: All VPNs above are easy to use. You just set up your VPN according to your device. These VPNs also provide instructions for your device.
The last step is connecting to your server. When you open the VPN, then there will be many servers. Connect to one server location and enjoy the Internet with privacy and security.
Three reasons to use VPN Vault

Advanced security
VPN Vault is not only easy to use but provides advanced security to your internet connection. It secures your connection by using the VPN Vault's AES-26 data encryption. VPN Vault protects your personal, business, and bank information just in one click.
Access restricted content
Sometimes your ISP block many websites and you cannot see or download the content from those websites but VPN Vault will allow you to access the restricted content on the websites. It also increases your Internet connection speed.
Most trusted technology
Trust is very important. Some VPNs log your data and those VPNs which log your data are not safe to use but VPN vault does not do so. It makes you 100% anonymous.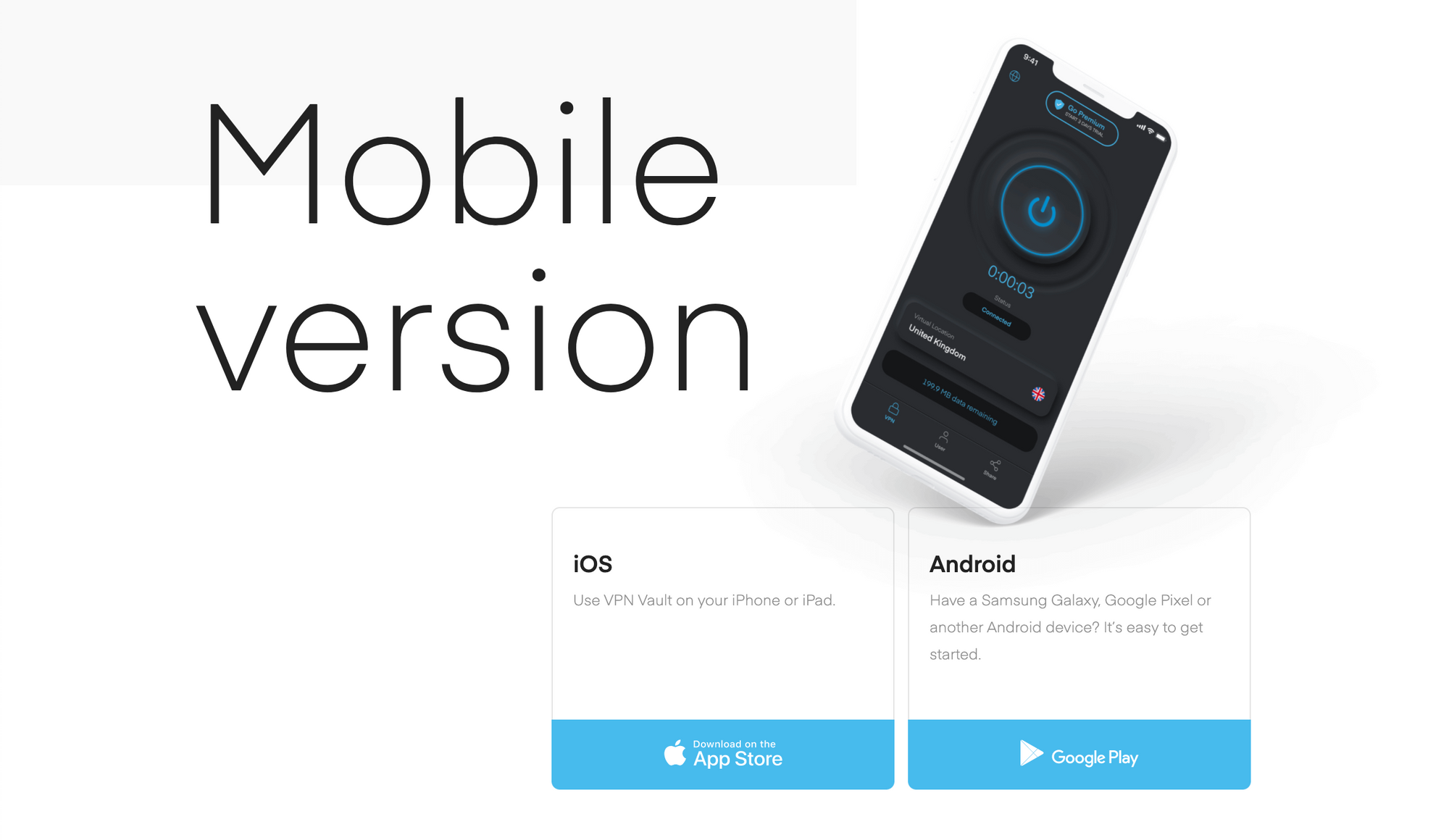 Here is the link to VPN Vault by Appsverse. You can download it on mobile or desktop by using the given link and enjoy the services:
Conclusion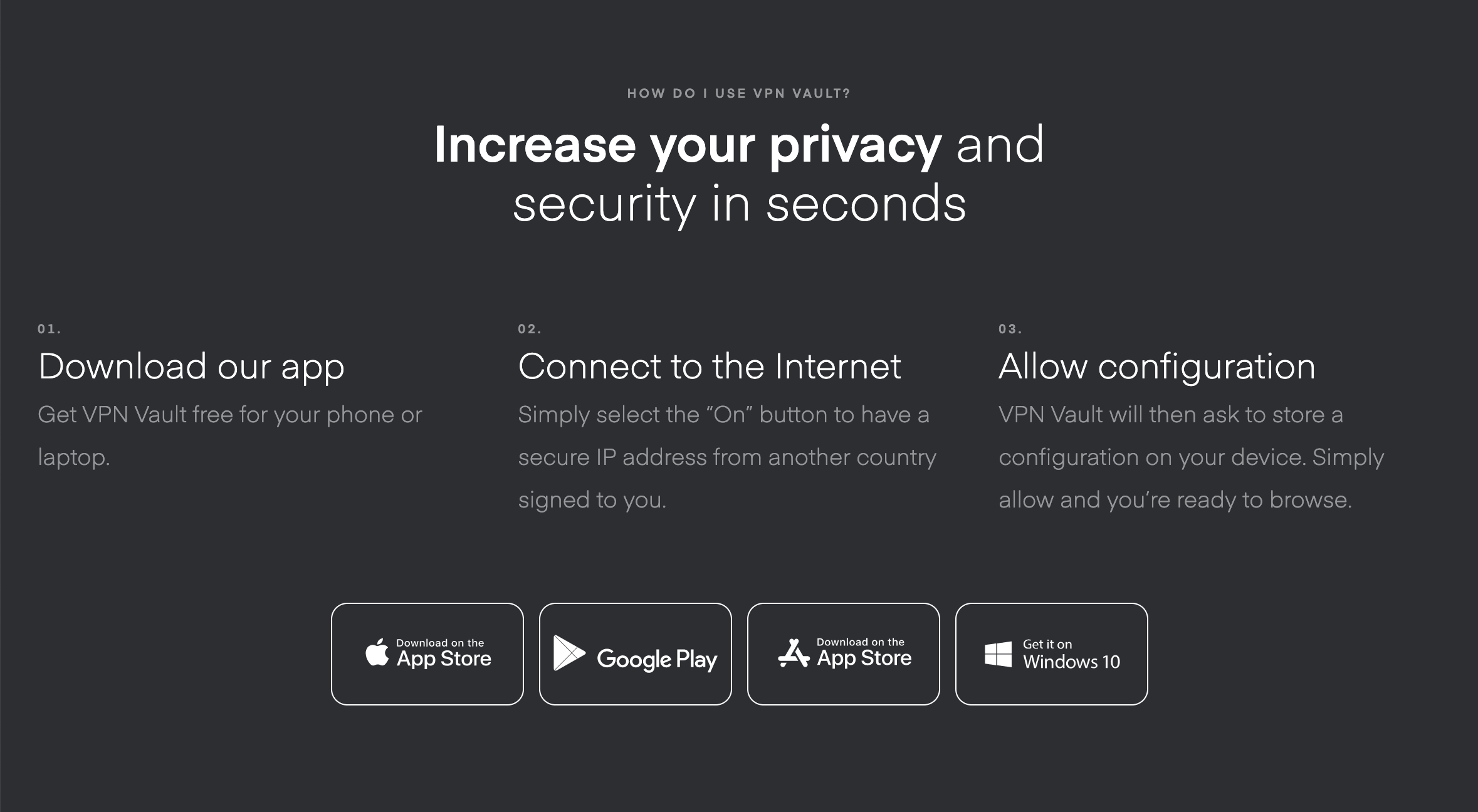 Easy VPN to use is the need of every mobile phone and PC because of scammers on the internet to secure your internet connection. These VPNs keep your browsing history safe and secure and do not log your data. If you want to get all the services under a single platform then VPN Vault by Appsverse is the best easy VPN forPCc and mobile phones.
Download it now and enjoy all the features under the most trusted technology.