Want to find out what is Turbo VPN for Chrome and use it? The VPN proxy app has more than 300 million downloads. You probably read 300 million downloads and felt Turbo VPN must be a great VPN. Well, we're going to find out, starting with the features on offer.
What is Turbo VPN for Chrome: An Explanation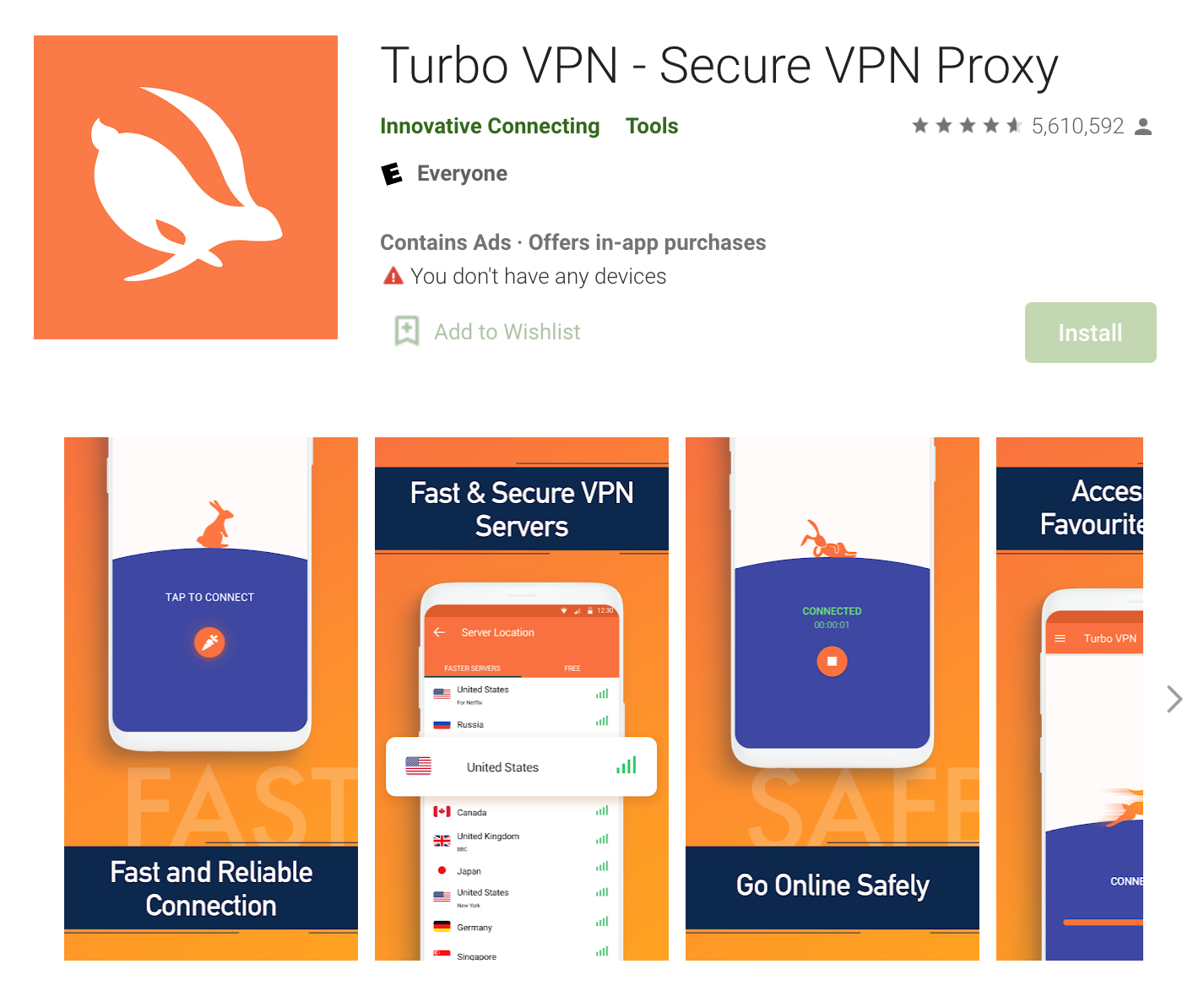 Although a VPN allows you to unblock restricted content to some services, Netflix is not one of them. This is a big bummer as Netflix is the most popular streaming service available right now. The next feature Turbo VPN was tested for is torrenting. It was, unfortunately, unable to be used for torrenting. Another disadvantage to using Turbo VPN for Chrome is the shady privacy policies. Turbo VPN collects information such as the make of your device and your international mobile subscriber information number. This raises concerns as to what Turbo VPN uses this information for. Despite the inadequacies of Turbo VPN, it is priced similarly to other exceedingly more capable VPN apps. Read on to discover the best VPN apps to use in place of Turbo VPN for Chrome.
What is Turbo VPN for Chrome: Benefits of VPN for Chrome
Unblock Geo-restricted Content
A VPN app allows you to disguise your location when you connect to the internet. This enables you to unlock online content which is otherwise not available in your region. This content could be games, movies, or even social media. Netflix is an example of a service that benefits from this VPN feature. Some shows on Netflix are restricted to certain regions and unavailable to subscribers outside of these locations. As can be seen above in the case of Turbo VPN, not all VPN apps have the ability to fool Netflix. To fool the Netflix service, you'll need a very good VPN app.
Enjoy a Safe Browsing and Torrenting Experience
Browsing the internet while connected to a public network may expose you to the risk of hacking. This is because, on a public network, malicious hackers can have access to your device's information which can enable them to create a backdoor to access your device. As a VPN app keeps all of your information hidden, you are protected from this risk and can rest easy regardless of whatever network you are connected to. Users of torrent sites also need a VPN to help mask their information and location. This is to protect yourself from discovery by copyright trolls.
Escape From ISP Throttling
Internet service providers sometimes limit the speed of your internet to certain websites and services. However, the only way they can do this is to know what websites you visit. To bypass this throttling, you can use a VPN app as it keeps your browsing information secret from even your internet service provider. This will help you enjoy a smooth, throttle-free browsing experience.
What is Turbo VPN for Chrome: Top VPN Alternatives

VPN Vault by Appsverse is the best VPN app for Chrome. It is also the best VPN for Netflix unblocking. VPN Vault has thousands of servers in over 85 countries which makes it one of the VPN apps with the highest number of server locations. This helps you to unlock content in almost any location in the world. VPN Vault by Appsverse also features AES-256 bit military-grade encryption to help keep all of your data secure. VPN Vault has a no-log policy and also a Killswitch which helps keep your information secure even if the VPN loses connection.
Tunnelbear
This is one of the best free VPN apps available for Chrome. This VPN app gives you 500 megabytes of bandwidth to use every month.
ExpressVPN
ExpressVPN is another splendid VPN app that you can get for Chrome. It has all of the features of a good VPN including the ability to unblock Netflix Geo restrictions.
What is Turbo VPN for Chrome: Which VPN app do I choose?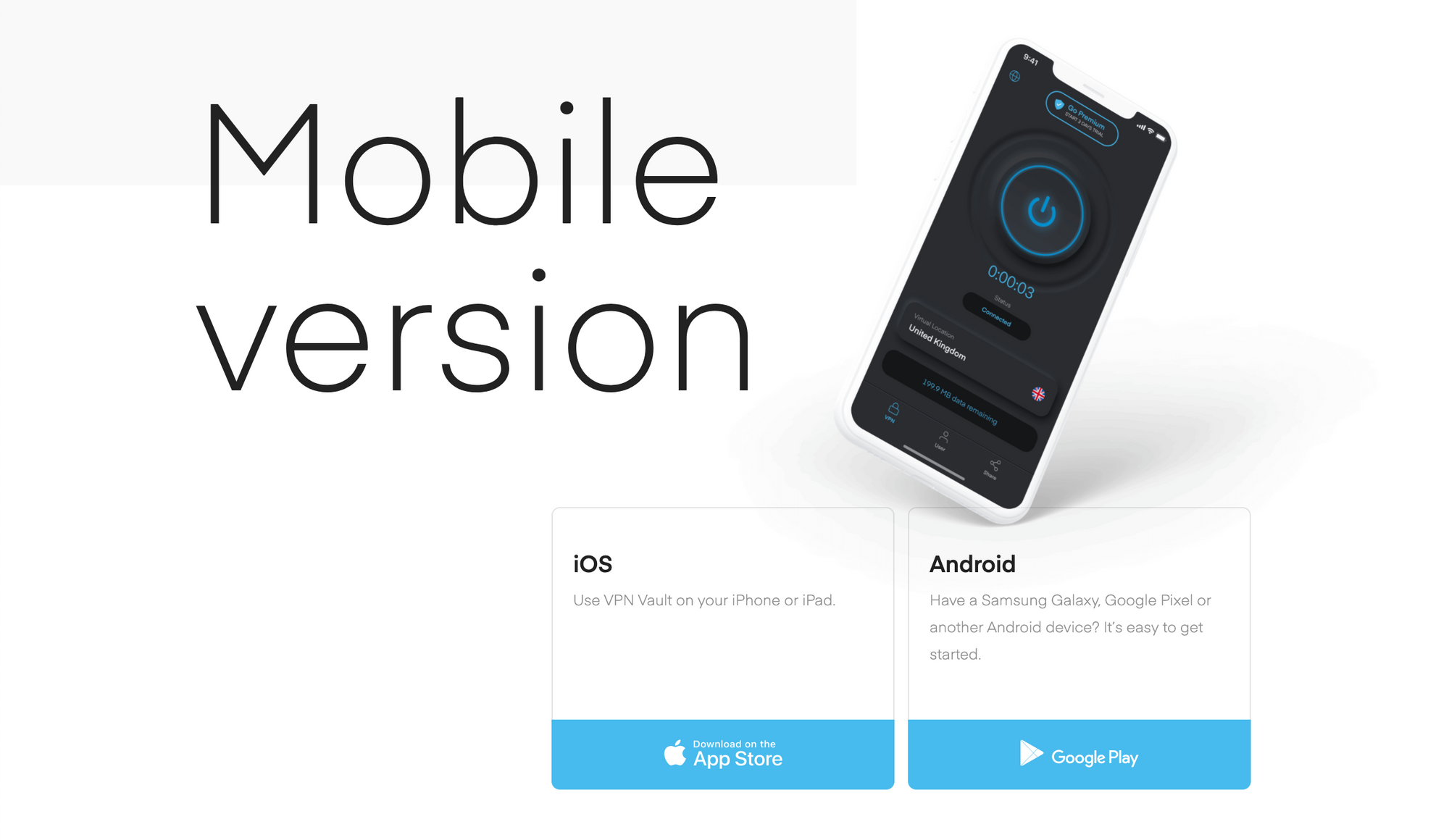 The best VPN for Chrome is no doubt VPN Vault by Appsverse. This VPN has apps for Windows, MacOS and even Android and iOS.