What is a personal VPN on iPhone and what are the great benefits of having a VPN? You must have heard of or used VPN for streaming Netflix shows or maybe some best VPN proxy tools to access web content. Maybe you would not have an idea that there are some VPNs for the mobile phone itself.
What is a Personal VPN on iPhone? An Explanation
You can access a virtual private network (VPN) on your iPhone, which lets you securely access your company's network behind a firewall — via an encrypted Internet connection acting as a secure "tunnel" for data. Apple is recognized for preventing government entities from snooping on your iOS devices. Despite this, a Virtual Private Network (VPN) is the only way for iPhone users to get real online privacy.
What is a Personal VPN on iPhone? Benefits of VPN For Mobile Phone
An iOS VPN app makes sure users' digital privacy by preventing the authorities and ISPs from tracking them. It can also enhance the security on public Wi-Fi, and let users access services and websites without the ear of being tracked.
If you are concerned about your online privacy or if you log onto a public Wi-Fi network from your iPhone, then using the best free VPN app is highly recommended. We have good news for iPhone users i.e. they have many VPN choices now that are easier to use and more flexible and easier to use than ever before -- and they're 100% optimized for mobile phones. Here we present you some of the best personal VPNs for iPhone along with our top recommendation.
What is a Personal VPN on iPhone? Top VPN Alternatives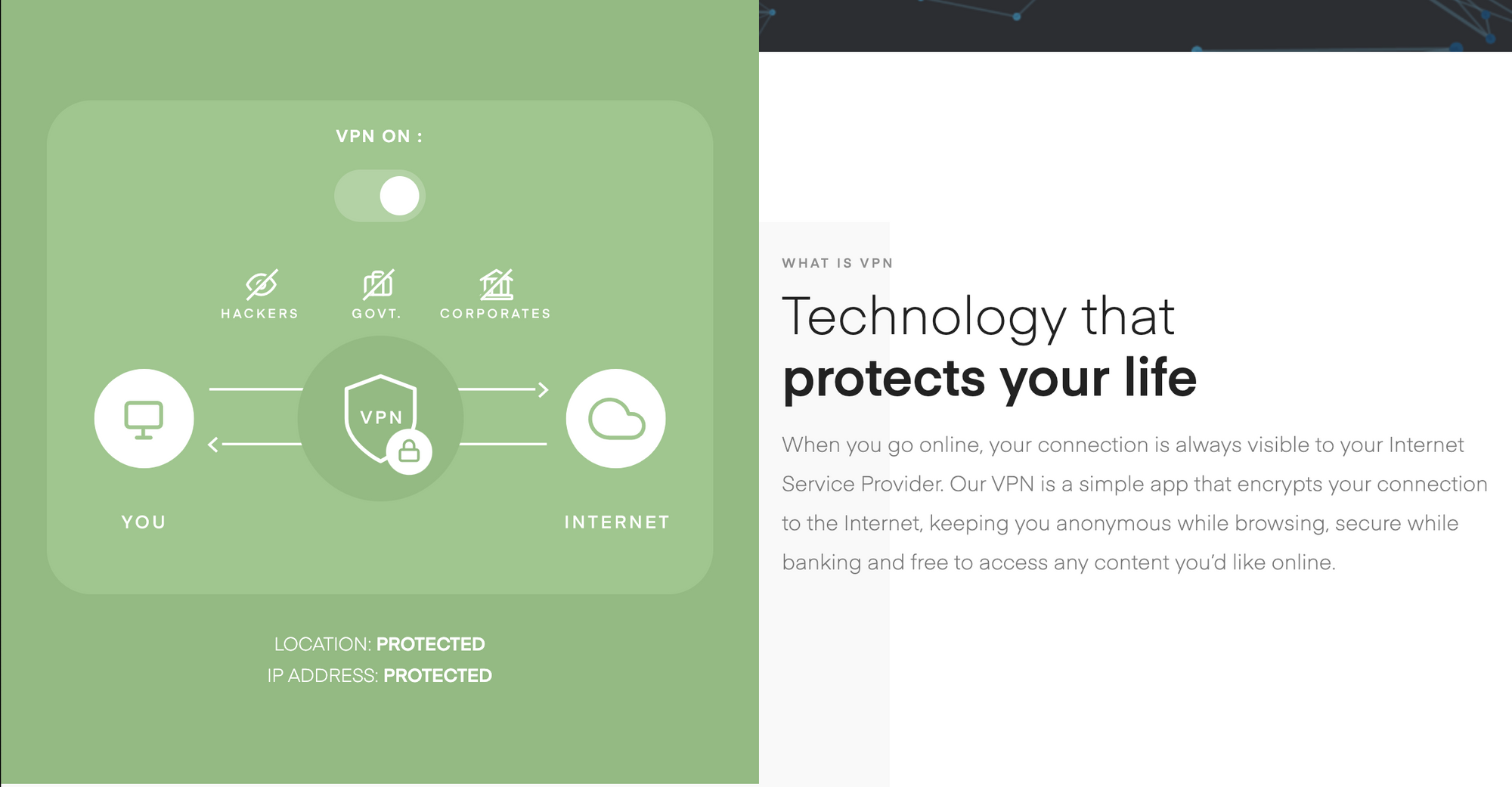 1. Surfshark
Surfshark's iOS VPN app (and Android) provides an interface that is intuitive even for first-time users. Its four-tab design conceals many privacy tools and connection options, highlighting a single-click connection button on the app's landing screen. It has 3000+ servers at 65 VPN locations. Surfshark's multihop connection options jump users' connections through multiple servers to hide their trail.
2. ExpressVPN
ExpressVPN is one of the fastest VPNs on the market. Its app for iOS (and Android) is developed with a streamlined approach for faster connection. A single button on its landing screen directs users to connect quickly, with the only associated option a drop-down server location selector with the user's fastest nearby city chosen by default. It has more than 3000 services across 160 locations.
3. NordVPN
Nord VPN is known for its intuitive design and more than 5000 servers. NordVPN also gives a dedicated IP option, for users seeking a different level of VPN connection.
What is a Personal VPN on iPhone? Which VPN app do I choose?

Among the best VPN alternatives we mentioned, the better one is the VPN Vault by Appsverse.
VPN Vault – The Best VPN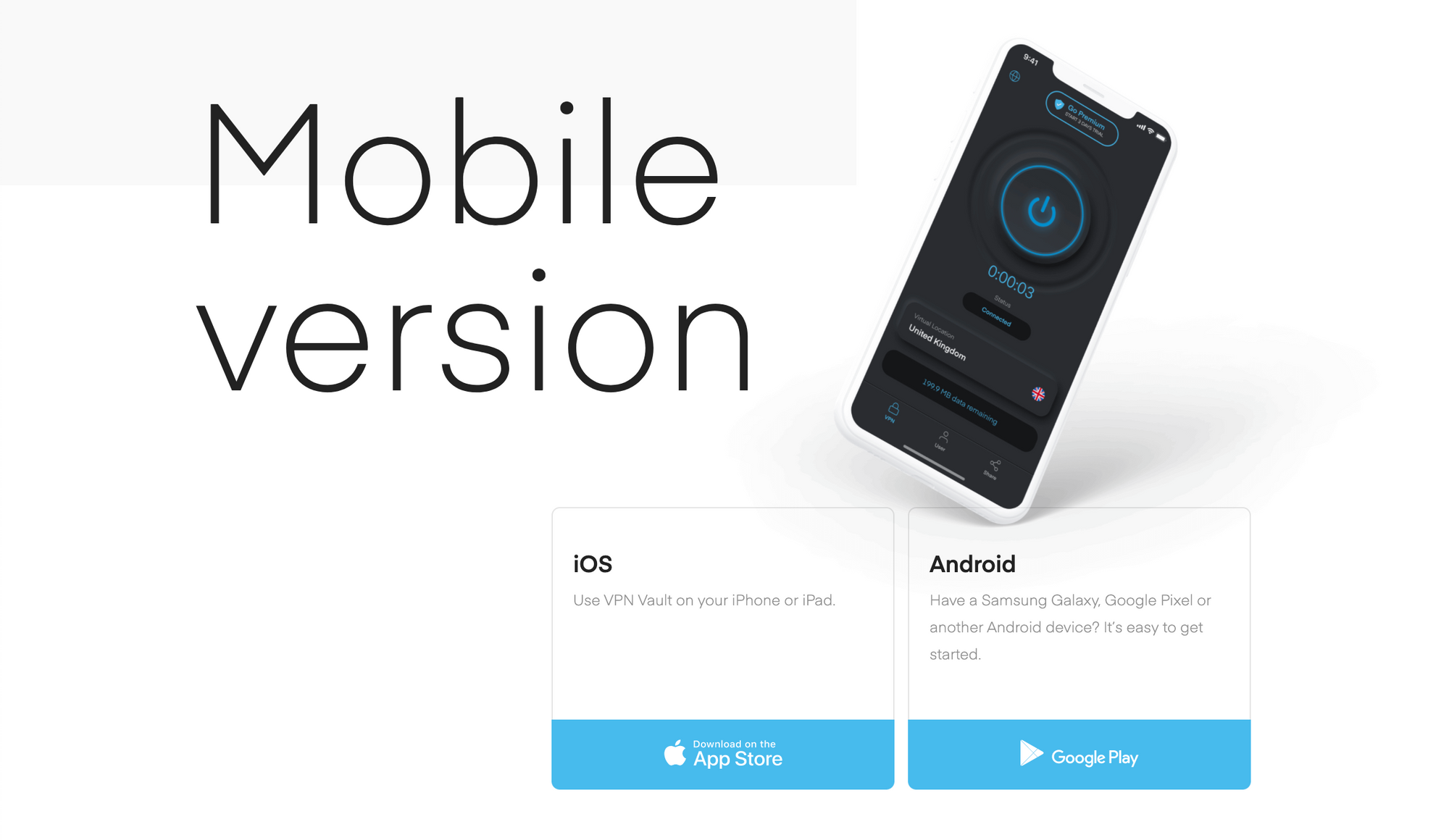 VPN Vault is the safest and best app for streaming content online, accessing websites, and downloading apps. It is developed by the renowned privacy company Appsverse. VPN Vault by Appsverse is an app that lets you enjoy unfettered access to the internet. With VPN Vault active, you can experience what it truly means to have internet freedom as you no longer have to worry about internet privacy and security.
Get secured access with no boundaries at the tip of your fingers through the VPN Vault mobile app for iOS and Android. With VPN Vault, all your data is sent and received through an encrypted tunnel. It offers the very best encryption and privacy features so that no one can get their hands on your confidential information.
Key features that make it the best VPN for Netflix include:
· Full traffic protection
· No IP logging
· No history logging
· Rotating IP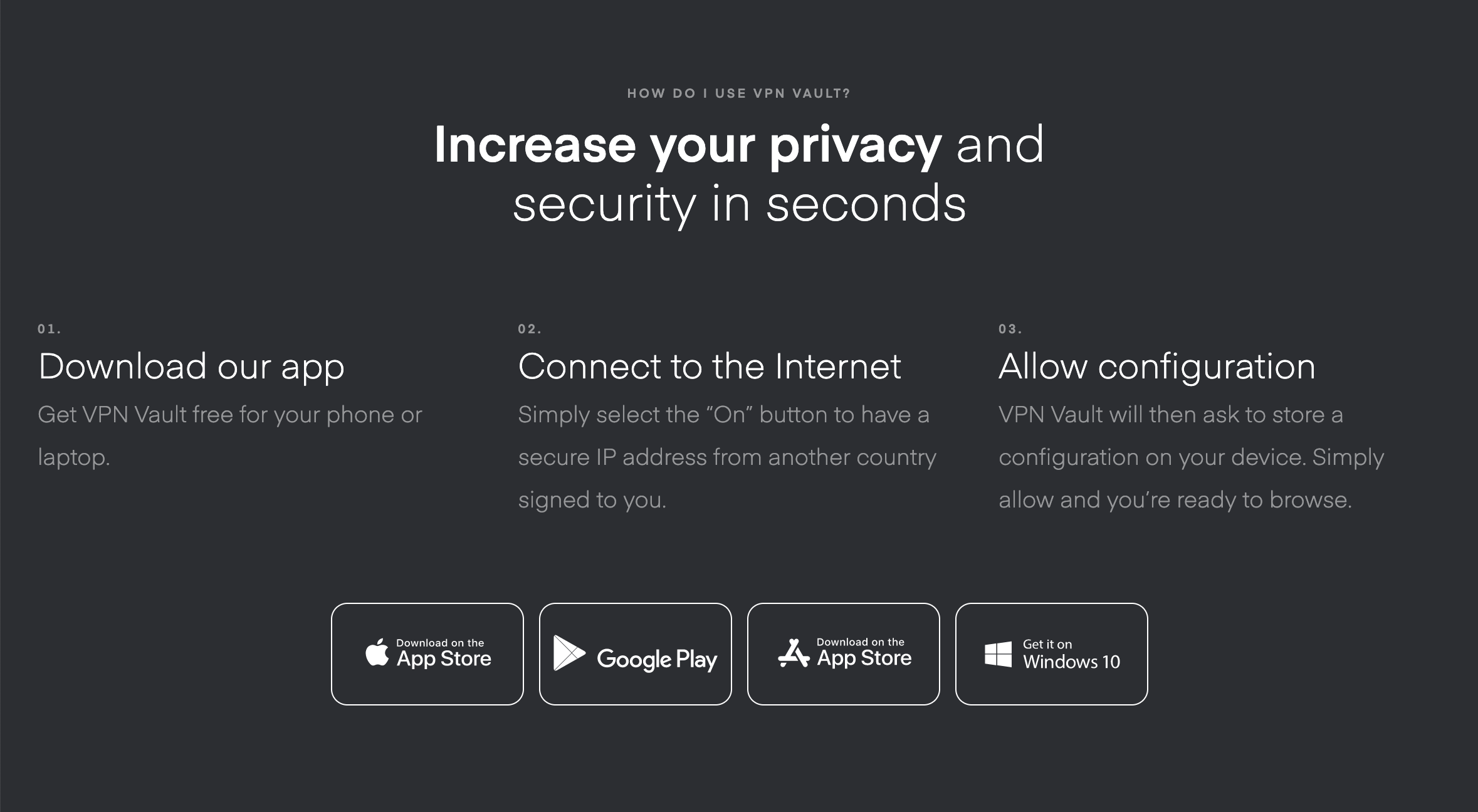 The most special features of VPN Vault that give it an edge over other VPN services include:
· AES-256 military-grade encryption
· Access to 75+ countries (beating the likes of Surfshark and NordVPN)
· High upload and download speeds beating popular VPN Cyberghost
Powered by worldwide servers, enjoy a network of global VPN servers and experience a world without borders and an unmatched web experience.