If you're stretched thin by expensive phone bills, free phone numbers might just be what you need.
Or you have a lot more calls to handle. You might be wondering, do free business phone numbers exist?
Or maybe you want to keep your identity secret, and need a free fake phone number.
Or... you just need to make an urgent call or text and desperately need a free temporary phone number.
Sounds like you? Phoner free second phone number app is here to help.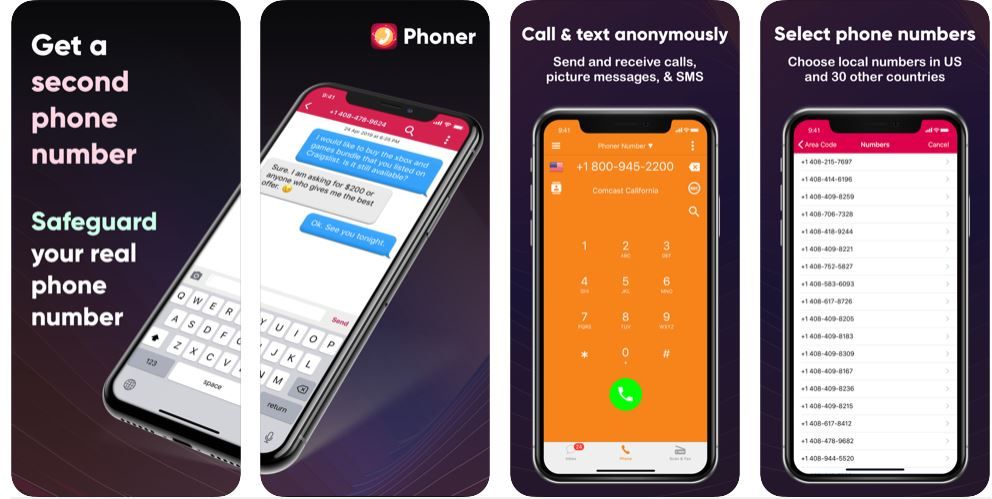 Read on to find out more about free phone numbers, what's cool about Phoner's free phone numbers, and why you should get free phone numbers with Phoner.
What's the deal with free phone numbers?
Usually, you only get a phone number after you pay for a landline service, activate a SIM card, or sign up with a VoIP provider. Whether it's a landline phone number, cell phone number or virtual phone number, you almost always have to pay for them.
So what's up with free phone numbers?
Turns out, there are some things to take note about free phone numbers.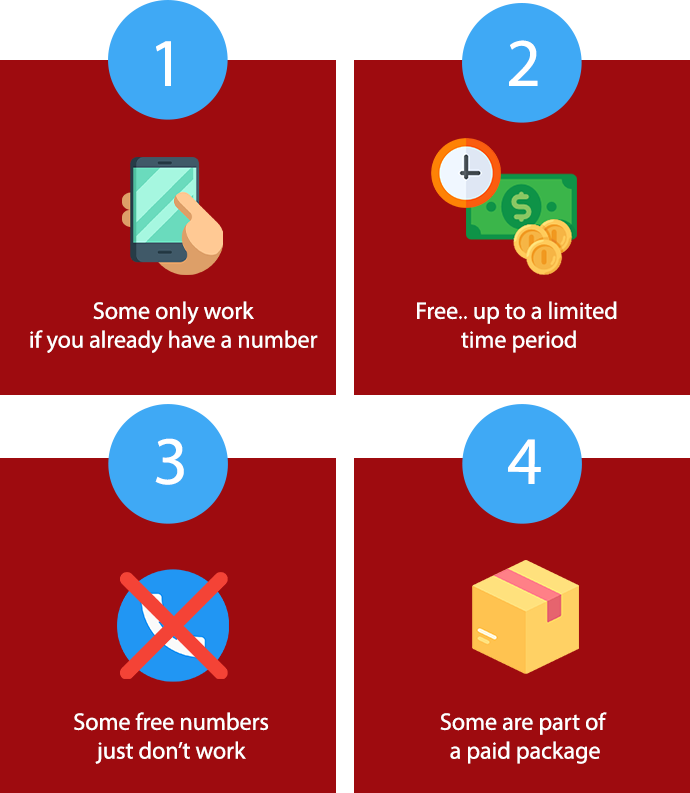 Some free numbers only work if you already have a number
One way to get a free phone number is to port an old number over to Google Voice. Your ported number allows you to send messages and make calls for free because it uses the internet rather than a mobile carrier network to do so.

Obviously, this way only works if you already have a phone number to begin with.
Free numbers are free ... for a while.
Many free phone number apps like Burner and Hushed let you use free phone numbers only for short trial periods.
With Burner, it's a 7-day free trial with a free sample number of your choosing.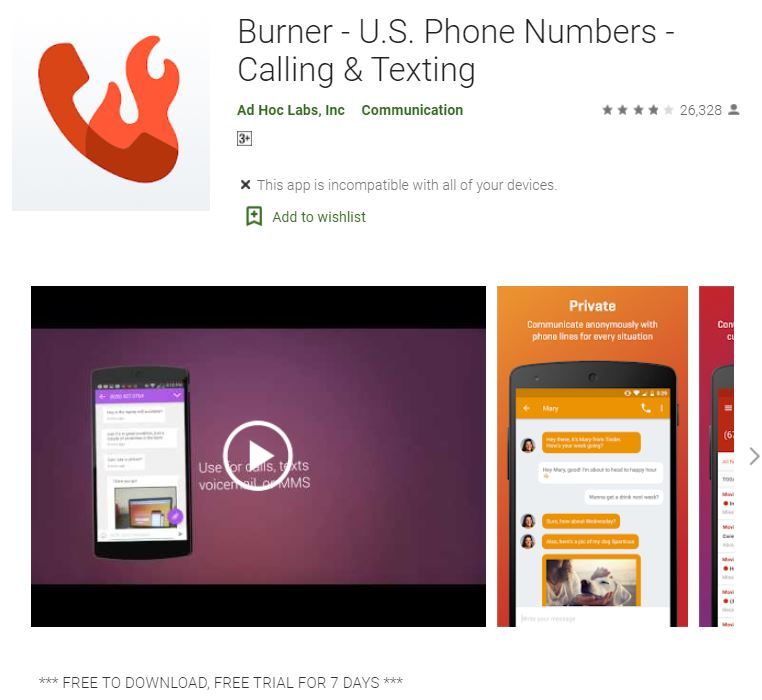 Hushed's trial period is even  shorter, at just 3 days. Their trial number also only includes either 20 SMSes or 20 minutes of calls.
Some free phone numbers don't work
There are lots of websites that show off long lists of free phone numbers.
You'd be tempted to simply grab anyone and start sending calls and texts ... until you look at the fine print.
"Phone numbers for research purposes only"
"Phone numbers may already be in use".
Not all free phone numbers actually work.
Some only come with a paid package.
Another frustrating thing about free phone numbers is that you can't use some of them unless you get them as part of a package.
Why pay for bells and whistles when all you need is the free phone number?
Introducing Phoner free phone number app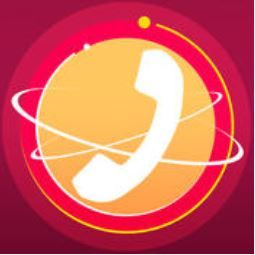 If you want truly free, working phone numbers you can use as long as you want, head over and give Phoner free phone number app a try.
Phoner is a second phone number app that gives you unlimited free phone numbers with just 1 device. You can instantly use the random real phone numbers you generate with Phoner, and create as many free phone numbers as you want.
Phoner is more than just unlimited free phone numbers. Enjoy these features when you create free phone numbers with Phoner: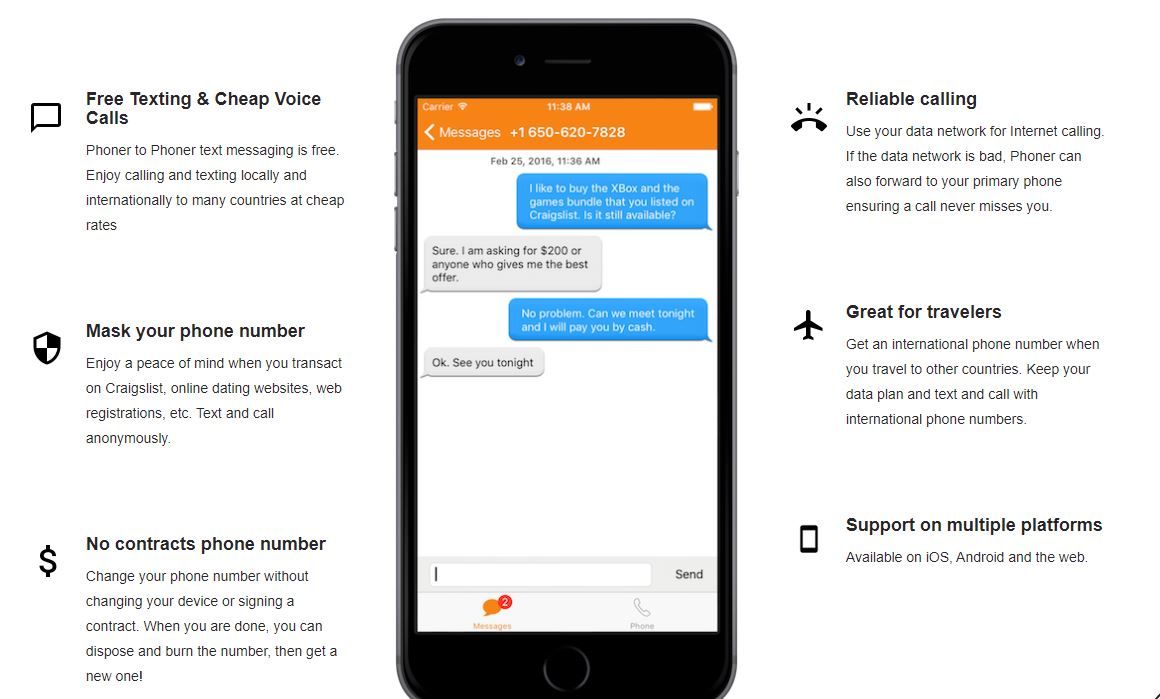 Why Phoner?
Reason 1: Use free phone numbers instantly
No sign-up process. No need to key in your account information.
With Phoner, simply download the app from the Apple App Store or Google Play Store, launch it and start using it for free.
Reason 2: Phoner's free phone numbers are reliable
Burner has issues receiving incoming calls. Customers at Hushed are disappointed by dropped calls and undelivered messages
When you use a free phone number with Phoner, you'll never miss a call or message. No data network? Phoner automatically forwards calls and messages to your primary phone number without you doing anything.
Reason 3: Free phone numbers are honestly free.
While Phoner has premium numbers you can keep permanently, the app allows you to use free phone numbers with no strings attached. Don't worry about automatic charges after a trial period ends - Phoner's free phone numbers are yours to use for as long as you want.
Unlimited free phone numbers for you with Phoner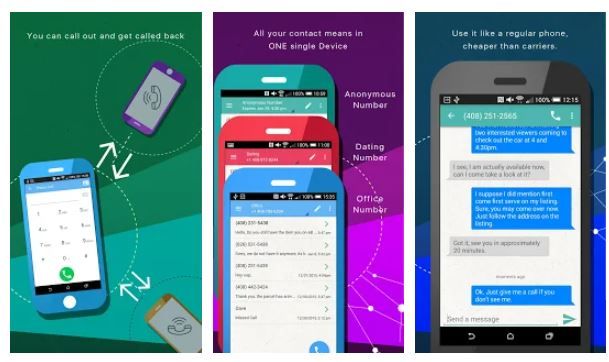 Phoner is your solution for unlimited free phone numbers. Whether you need a second business phone number, a temporary phone number, or a free fake phone number,  our free phone numbers work for every occasion.
Grab free phone numbers for your everyday needs with Phoner today!