You do not need to be engaging in illegal activities or be a highly recognized politician to need privacy. Sometimes it tends to be wary when you know that your texts security is not guaranteed regardless of who you are, what activities you are doing or what position you hold.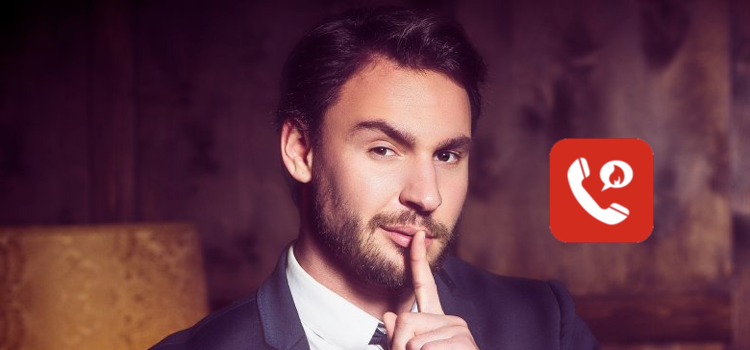 Hushed, Phoner, and Other Second Phone Number Apps
Currently, there are several apps on Apple App Store and Google Play that promise you the protection of your privacy and security by giving you an alternative phone number or multiple numbers with just one device.
These apps provide you with a simple, intuitive interface for you to manage them. Such apps include Phoner, Hushed, and Burner. In this article, we will focus on the Hushed app and how it guarantees your privacy and security. Is Hushed app traceable? Read on to find out more about this.
What is Hushed App?
So, how does Hushed work? The Hushed app allows you to pick a second phone number offering complete anonymity for texting, voicemails, calling and auto-replies. Over time, Hushed has proved to be a trustworthy app considering the number of downloads which just about hit the 200 million mark.
With Hushed, you do not need to go through the pain of swapping SIM Cards or buying a physical burner phone. If you are looking for anonymity and privacy with your phone, and you do not want your number spreading throughout the world, Hushed application is for you.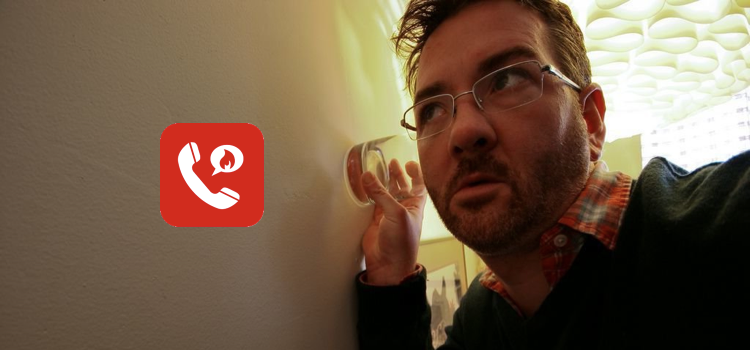 Hushed can be used for the facilitation of deals on Craigslist, Airbnb, blind dates or any other situation that only requires your number once and you are not keen on using your real number.
How to use Hushed
For you to send a Hushed Private Message, the only thing you need to do is simply enter a recipient PIN, create a message, add a photo, and press send. These kinds of messages that you send with Hush usually self-destruct to prevent recipients from saving or sharing contents and messages are not stored on Hushed servers.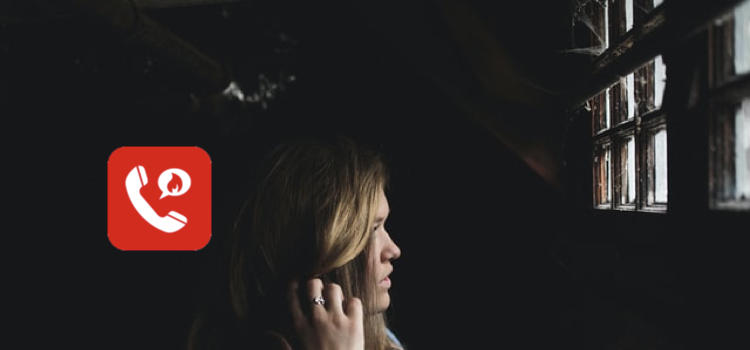 Hushed is one app that will let you communicate with privacy through disposable private messaging, anonymous phone numbers, voice calling, text and MMS to contacts anonymously.
Hushed offers the following:
Free private texting to other Hushed users
Auto-deletion of messages and pictures shortly after they are received, eliminating any evidence from being found.
Creation of whatever you want with Hushed PINs, which you can share or burn after you are done creating them
Works for both Android and iPhone
Are messages in burner apps like Hushed and Phoner untraceable?
You are probably looking for anonymity, and you are there thinking-can text apps be traced? Are burner apps traceable? Can anonymous text apps be traced?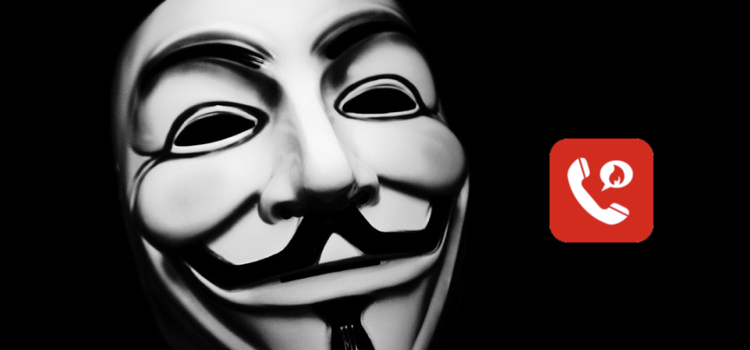 Burner phone apps like Hushed and Phoner enable you to create temporary numbers that are not easily traceable. Burner phone apps are different from your real phone number in that they do not reveal your name on caller ID and can be erased at any time.
Which begs the question, can anonymous text apps be traced? While Hushed does not have many features as Burner, it offers the best combination of privacy, price and clean interface.
Using Hushed guarantees, you of no trace when it comes to your calls on your phone bills. This includes any mention of your Hushed numbers and any text messages sent. The app makes this possible by using VoIP, which manages communication via the web. So, is Hushed app traceable? To put it plainly, no.
Hushed VS Phoner?

While both Hushed and Phoner are very similar apps, Phoner is currently rated higher in the App Store.

Phoner on the App Store - Score of 4.5/5 from over 17.5K Ratings.
Hushed on the App Store - Score of 4.6/5 from only 6.6K Ratings.
When you are looking at Hushed vs Phoner, Phoner happens to be the more popular burner app. Compared to Hushed, and other apps like Burner, Phoner is definitely more packed in privacy features. With Burner, there is the involvement of third-party integration to further enhance your second number. Although Hushed also offers third party integration, its list is nowhere near as extensive as Burner.
Customers Prefer Phoner
Neither your real number nor your real name will be revealed, and you can erase it at any given time. Burner apps like Phoner will not only offer you second numbers, but they will also provide you with a disposable number which you can get rid off at any time. This means that your messages or number will not be traced back to you at any given point.
If you are searching for love online, Phoner numbers also come in handy. Phoner apps and numbers will not only help you escape stalkers but also make it easy to ghost someone when the situation calls for it. All this will happen without tracing back to you.
Reasons why messages in Phoner are untraceable
In this article, we'll go through the three main reasons why messages in Burner apps are untraceable:
Reason 1:  Calls and Messages Go Through Private Network
When you get a new number through Hushed and Phoner, all calls and messages are sent via our internal network and does not go through carriers of your real number.
Texts and calls you make in Phoner will never appear on your phone bill. After installation of the Hushed app, users create a unique Private Identity Number to share with friends or contacts.
These PINs are completely private and have no links to names, telephone number, or address. Besides, your contact information and contact lists are never uploaded or shared, unlike other messaging services.
Reason 2: Burn and Dispose Numbers Anytime
Burner apps like Hushed and Phoner allows you to buy new phone numbers and burn them immediately once you are done. That way, you can keep changing the number you are calling from and never stay on one number for too long, making it very difficult to trace.
For example, Hushed PINs are completely disposable, which will allow a one-time or limited-use messaging. Hushed offers its users privacy, disposable phone numbers, voice calling, MMS, SMS, and personal voicemail.
Reason 3: We Protect your Privacy
Burner apps like Hushed and Phoner take our customers' privacy and security very seriously. We do not make use of customer information or activity or never reveal them to anyone (unless required by law).
The information is also protected with industry-leading security standards so hackers can never get a hold on the information.

Conclusion: Is Hushed App Traceable?
So, to answer the question whether hushed is traceable, the answer would be no, it's not. However, we like Phoner much more a a second phone number app based on App Store ratings. Check out the links below for Phoner for iOS and Android, respectively: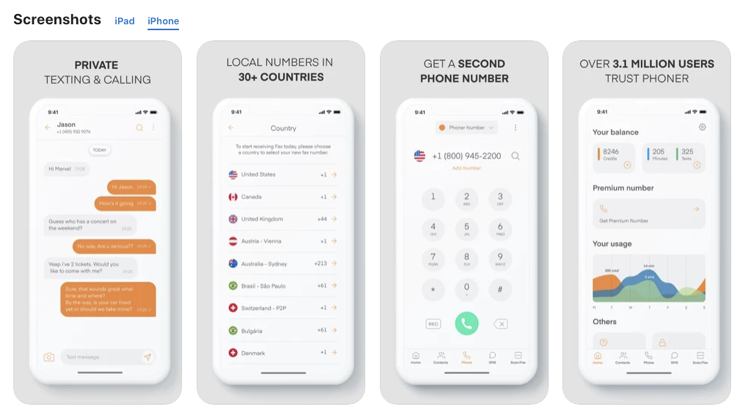 Phoner Second Number for iOS - https://apps.apple.com/us/app/phoner-text-call-phone-number/id1050267310
Phoner Second Number for Android - https://play.google.com/store/apps/details?id=com.appsverse.phoner&hl=en_SG&gl=US