How to text someone anonymously and privately?
Sometimes you may have the need to text someone anonymously and privately without having the person know your real identity.
Your reasons could be to warn someone about something, to provide an anonymous tip, or even just to let someone know how you really feel about something - without glaringly revealing your name and number. In other situations, you may a small business owner or just negotiating a deal over Craigslist and prefer not to use your own number.
The good news is you can text someone anonymously and privately, with using the right tools and apps. In this article, we will present to you 3 effective ways to send anonymous and private texts. Read on to find out how.
Anonymous texting - Possible?
With increasing technological adoption, more individuals are becoming more concerned about their own privacy.
It would not be unusual for someone to ask questions like - "Is it possible to text someone without our phone number appearing on their mobile phone?", "How do I text someone anonymously and privately?".
Fortunately, YES, it is possible to text someone without giving away your phone number. In this post, we will cover the best and easiest way to send and receive anonymous texts.
Method 1: Use temporary email accounts to send anonymous texts
Something you may not know: most major mobile phone carriers actually allow SMS to be sent via email. How do you do that, to text someone anonymously using email? This is a something that not many people actually know.
Need to text someone anonymously? First, use an email account, preferably using a completely new and anonymous email account. Go ahead to Gmail or Hotmail to create a completely new email address.
Then, find out the recipient's carrier using a lookup list, and then send the text by composing an email using the anonymous email account.
Not sure what we mean? Here are complete step-by-step instructions for you to text anonymously using temporary email accounts:
Step 1: Sign up for new temporary email
First, create a new temporary email account in this step. Thankfully, it is completely free and really easy to set up a free email account. Just use free email services such as Gmail or Outlook.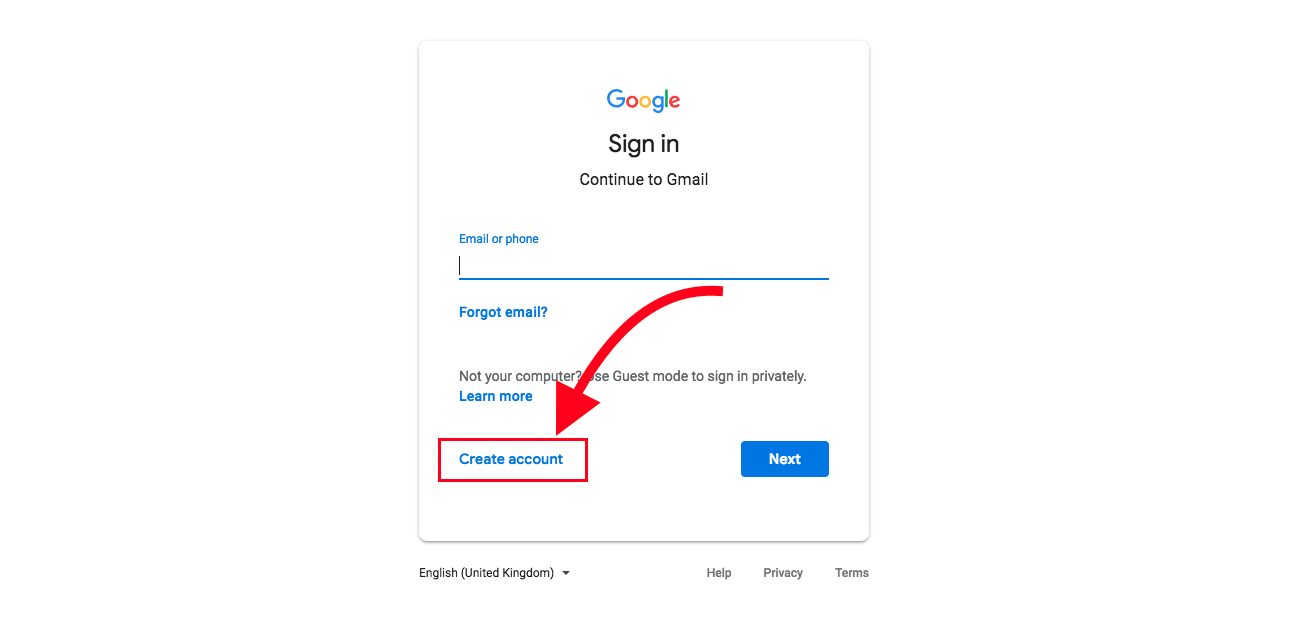 Step 2: Find out what carrier your contact is using
Second, go to www.carrierlookup.com and enter the 10 digit US cell phone number and perform a carrier lookup to find out which carrier your contact's phone number is under.

Pro tip: Go to the Apple App Store and download Lookup app to perform reverse number lookup and caller id inspection to find out more information about the number
Step 3: Get ready to send text! Combine your contact's phone number with their phone carrier e-mail
Next, you will need to compose a new email message and enter the person's phone number as the recipient. We know this may be difficult to understand, but you can actually send emails to the person's phone number. How to text someone anonymously?
To do this, simply fill in the person's ten digit phone number without any spaces or dashes, and read from the below email template format for the specific carrier your contact is under.
Then choose one of the following e-mail templates for their specific carrier:
AT&T: SMS: 10digitphonenumber@txt.att.net, MMS: 10digitphonenumber@mms.att.net
T-Mobile: SMS/MMS: 10digitphonenumber@tmomail.net
Verizon: SMS:10digitphonenumber@vtext.com, MMS: 10digitphonenumber@vzwpix.com
Sprint: SMS: 10digitphonenumber@messaging.sprintpcs.com, MMS: 10digitphonenumber@pm.sprint.com
Metro PCS: SMS/MMS: 10digitphonenumber@mymetropcs.com
Alltel: 10digitphonenumber@message.alltel.com
Virgin Mobile: 10digitphonenumber@vmobl.com
Step 4: Send the anonymous text or SMS. By email!
Lastly, send out the message as an email and watch the magic happen.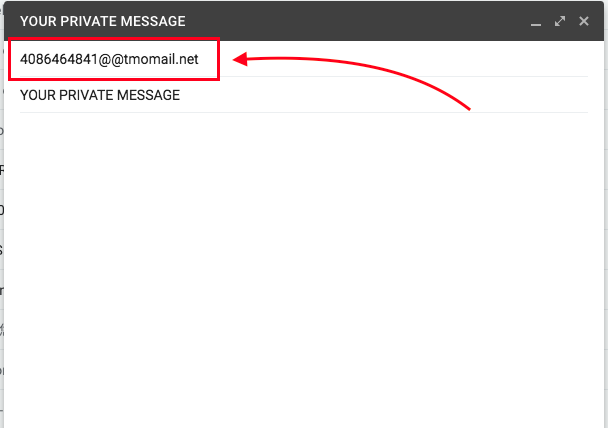 Better option- Method 2: Use Anonymous Texting Apps
Don't like to use email? Ok, we can show you how to text someone anonymously directly from your smart phone. Anonymous texting apps are far less complicated to set up and really easy to get started with. This is our preferred and recommended method to text someone anonymously and privately.
Step 1: Download Phoner App
First, go to the App Store and download Phoner Anonymous Texting app
Note: If you are using an Android phone, you can also download the Android version of Phoner here- Phoner Anonymous Texts for Android

Step 2. Sign up for an account in Phoner
Signing up a new account is easy. Make sure that you have 'Sign Up' selected on the main page.
If you see "Login" instead of "Sign up", you need to tap on the bottom toggle that reads "New User? Sign Up."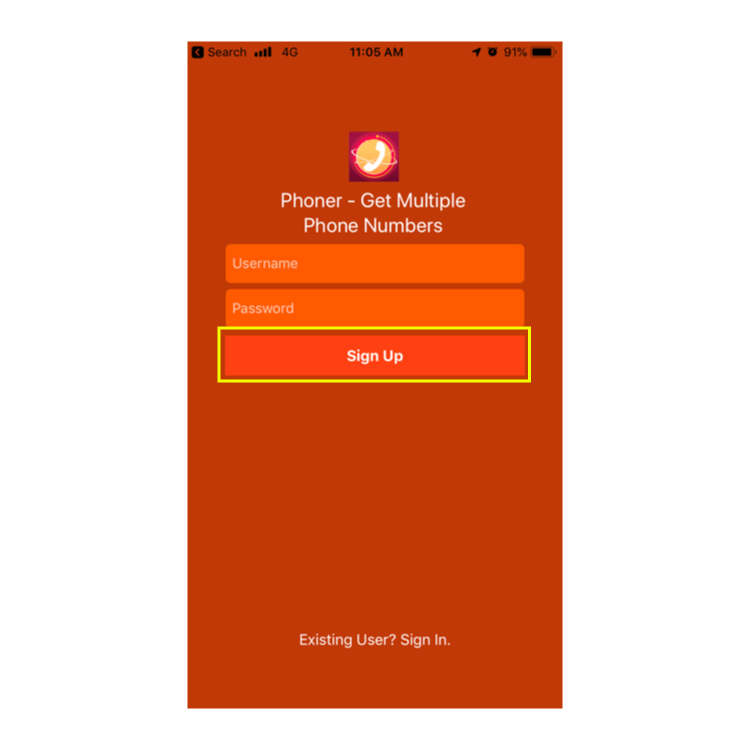 Step 3: Select the anonymous number
This is where the fun begins. The Phoner number is an anonymous phone line that you can immediately use to text and call.
Tap on the top title bar to reveal a dropdown. Then, select the Anonymous Phoner number.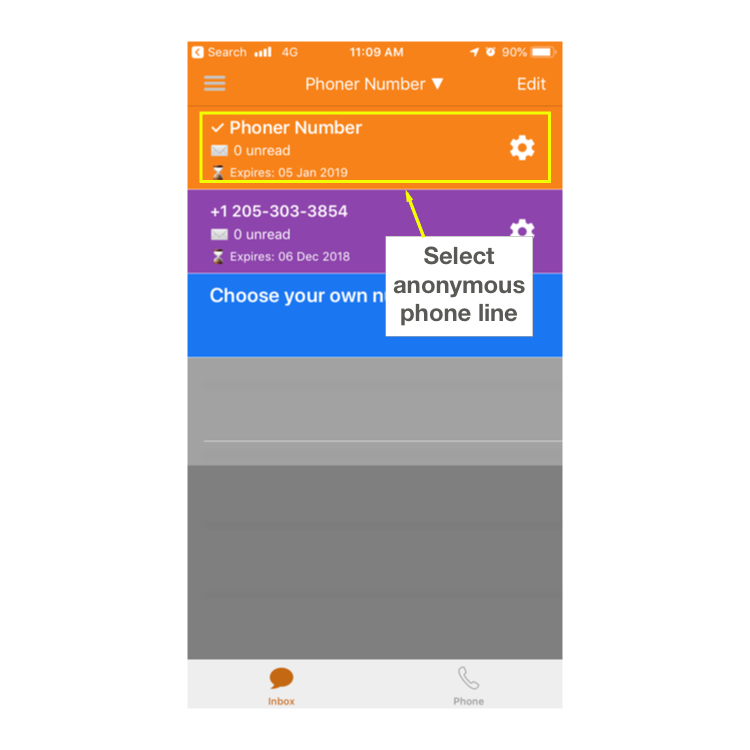 Step 4: Compose and send anonymous SMS
The last step (and the best step) is to compose your text message and send it out to any number around the world.
How to text someone anonymously? Messages through Phoner are immediately completely anonymous, private, and untraceable. The phone number that your recipient sees will be a randomized anonymous number, that they have no way of tracing back to.
Our numbers work over the internet and will not be associated with your real identity or phone line. All Phoner messages will never show up in your phone bills.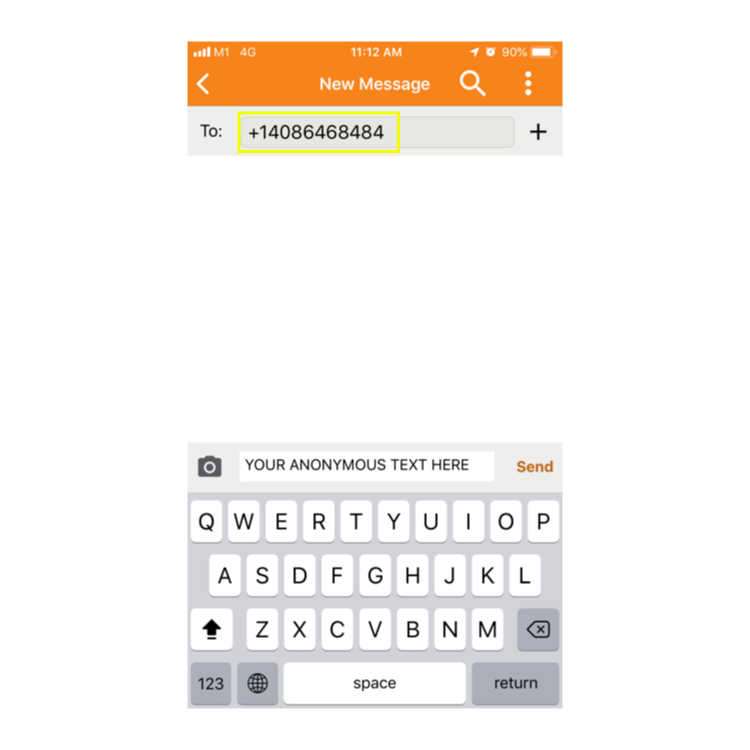 Phoner is by far the easiest way to get an anonymous phone number to text someone within seconds. How to text someone anonymously? Phoner is also the top rated anonymous texting app on the App Store with a 4.5-Star rating and over 6100 reviews.
Method 3: Use web based anonymous texting web tools
If you have a computer, how can you text someone anonymously from a web browser? If you prefer sending anonymous texts on a desktop computer, you can also use various websites and tools that allow anonymous texting.
We have two free online texting tools to recommend here.
Online Tool 1: Free SMS Online  
See it at: https://www.appsverse.com/tools/free-sms-online-without-registration/
Free SMS Online is a free web site which lets you send SMS for free instantly to US and UK numbers. It does not require a log in and does not need any payment.
Online Tool 2: Phoner Web Messenger
See it here - Phoner Web Messenger
Phoner Web Messenger is a more advanced web tool that lets you pick you own phone numbers to send anonymous text messages right from your browser.
How to text someone anonymously and privately using Phoner Web Messenger.
Sign up for a new account
Send anonymous texts directly from Phoner web messenger
New! We just launched our free online SMS tool. Try it here: Free Online SMS Tool
Read: The risk of using your own numbers
Today's today's age of technology, texting and instant messaging could be regarded as the only acceptable way of communicating with someone. The idea behind this: with texting and instant messaging tools, why should anyone need to write an email or make a phone call again? Texting is faster, requires less effort, and is significantly more convenient to everyone.
While we start using our real phone number for texting and calling anyone, from colleagues to clients, to even strangers on dating sites, there are certain risks involved in using text and instant messaging. With people you that may not know personally know very well, the risks could be bigger than you'd expect.
Why? Here is the reason: if your phone number gets out and falls into the wrong hands, it could be shared, given out, or freely exposed to put you at risk of serious issues like identity theft or even become a target to robocalls and spam calls.
Related: Learn more about robocalls and spam calls.
Conclusion: How to text someone anonymously and privately
With 3 vastly different methods above, you should have different options and be familiar with how to text someone anonymously and privately.
Our pick: Phoner app is the best way for sending anonymous texts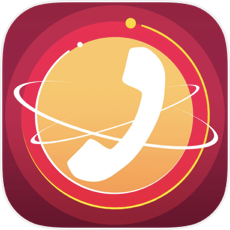 Phoner has been the favorite way for journalists and tech savvy users to send anonymous and private text messages. You can simply pick a private and untraceable number within the app without buying a new SIM card or getting a new phone. The new numbers you buy support both calling and texting, and your contacts will never guess who you are when you text from a different number other than your own.
See Phoner App for iOS, or Phoner App for Android, or Phoner Web Messenger.
If you have any questions, feel free to email us or leave a comment below.