If you (or your child) are currently attending classes on a hybrid or fully remote schedule, you'll need to know how to scan your homework.
Fortunately, you don't have to splurge on a scanner.  Instead, simply transform your iPhone or iPad with one of many scanner apps for iOS these days.
These apps allow you to scan and capture your worksheets and assignments easily, and save them as PDF files that you can attach and send to your teacher or professor.
Now, iOS already has its own scanner features. But it's not the best solution, especially not if you're planning to use it to scan that important mid-term assignment or group paper.
Don't lose the details in your hard work by using our own PDF scanner instead.
Not sure how to scan your homework on an iPhone? Don't know which scanner app keeps your essay scribbles and math equations crystal-clear? Read on to find out.
How to scan your homework with iPhone built-in document scanner
Since the iOS 11 update for 2017, Apple's Notes app now comes with a handy document scanner.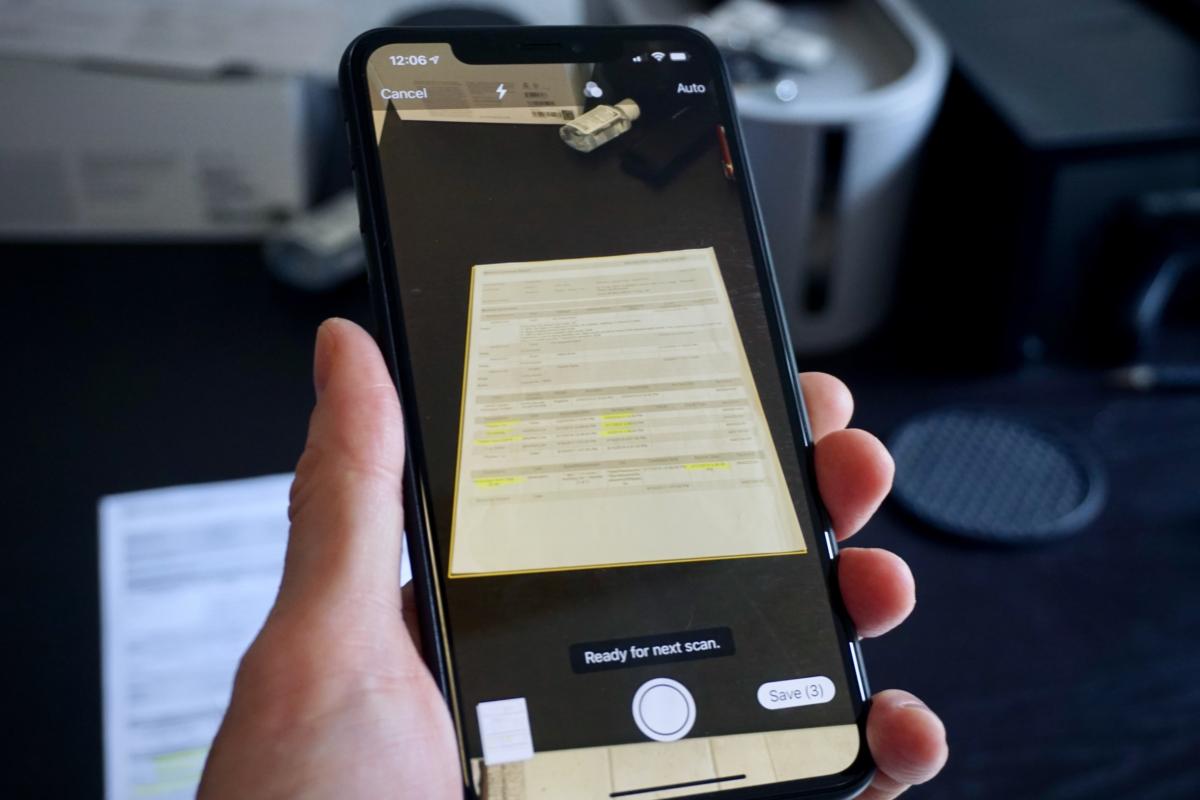 This built-in scanner feature can:
take clear scans of documents of various types in both colour and grayscale
allows you to save scans or
mark them up on your iPhone.
The scanner feature also returns you to camera view every time you finish a scan, allowing you to smoothly digitise a multi-page homework or extra-lengthy assignment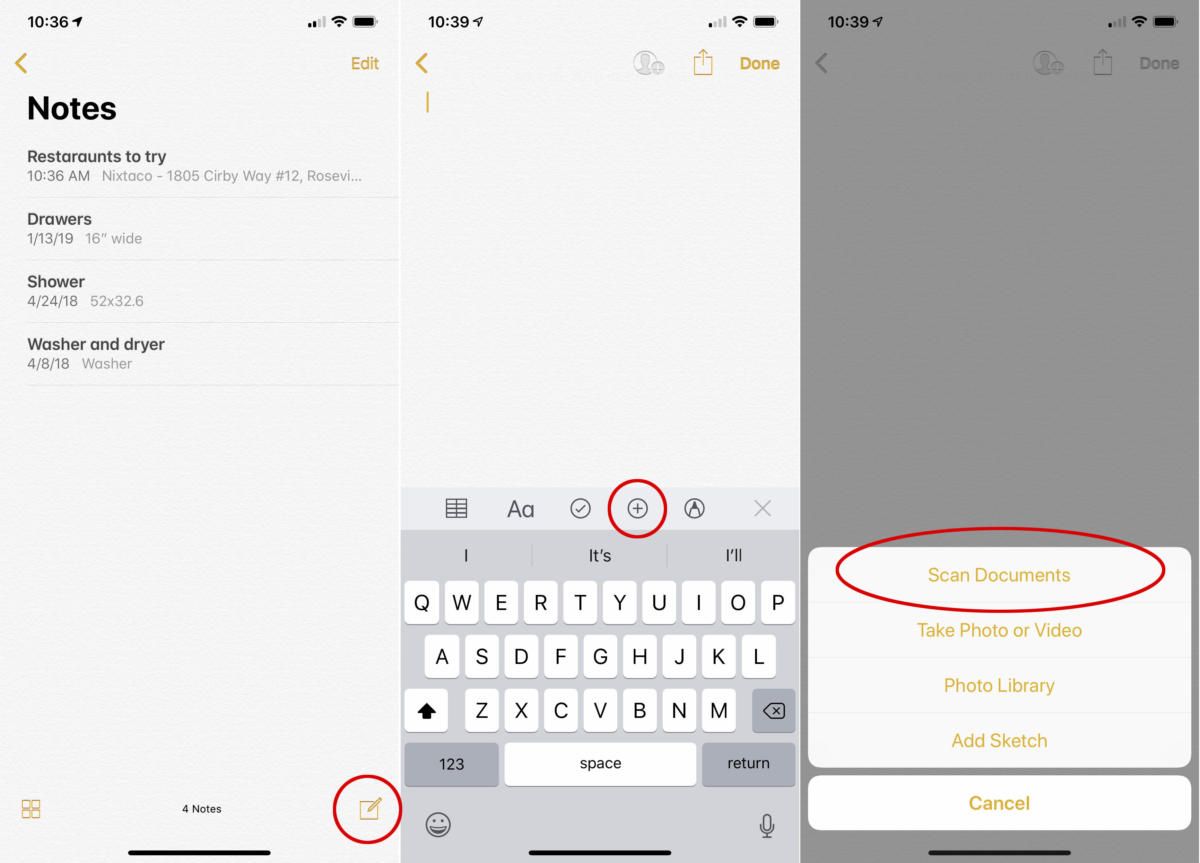 To use the built-in scanner, simply:
open Notes.
Tap the "+" symbol above your keyboard.
Select "Scan Document".
Tap the shutter button when ready, or hold your iPhone or iPad steady over the document
But here's the biggest catch: the in-built document scanner uses your iPhone's camera to scan documents.
So do third-party scanner apps like our own PDF Scanner.
But here's why you should be scanning your homework on PDF Scanner instead.
3 Reasons why you should scan your homework on PDF Scanner instead
Reason 1: You won't lose the details in your homework with our higher-resolution scans
Let's get the elephant out of the room first.
Yes it's true that both the iPhone's built-in scanner feature and our own PDF Scanner app use your iPhone's camera to scan documents.
But what makes PDF Scanner better are unique image recognition techniques that improve the quality of your scans.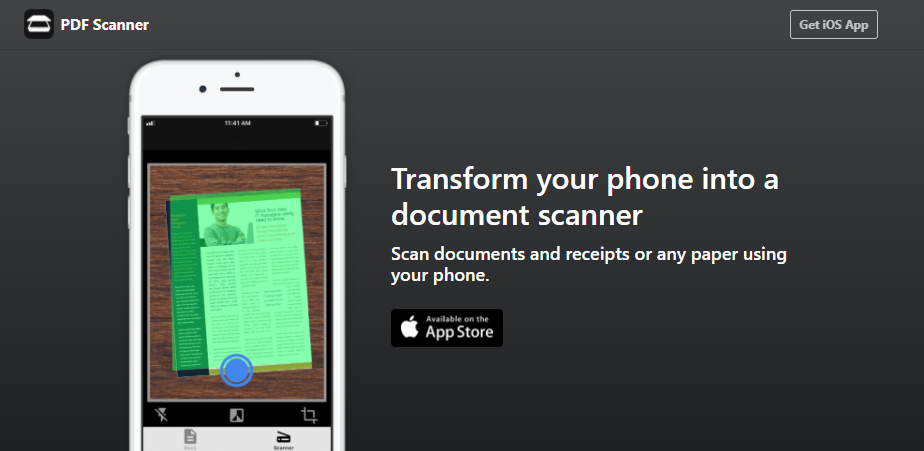 When you use PDF Scanner, you can rest assured that you won't be missing a zero or a whole sentence in your essays.
Reason 2: Convert your scans to text with Optical Character Recognition (OCR)
Sometimes, you might have a section of a worksheet or assignment you (or you child) are unsure of.
Instead of scanning the whole document and sending it over to your teacher or professor, you can direct their attention better by simply scanning the portion you're unsure of and converting it to text you can send via instant message or email.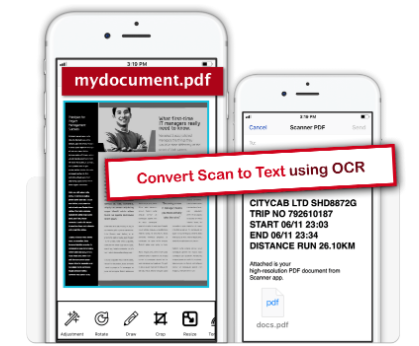 This feature also works with multiple languages beyond just English.
You won't be able to do this with the built-in scanner feature, but PDF Scanner has it ready at an affordable rate.
Reason 3: Add finishing touches to your homework scans with a range of powerful editing tools
On the built-in scanner feature, you're free to draw all over your scan by tapping the "Markup" option in the share menu.
It certainly works for simple annotations. But if you're looking for more options to edit your scans with, PDF Scanner's editing toolbox is here for you.
With PDF Scanner, you can add straight lines, drawings or even overlay text to your scans. Highlight sections, underline key parts or add memos to your worksheets with ease.
Plus, these tools are also great for enhancing your homework or assignment submission while making sure they're still legible and clear.
Ace your schoolwork together with PDF Scanner
Point, snap and shoot. With a scanner app on iOS, it's easy to scan your homework and submit them remotely.
With PDF Scanner, you'll also never have to worry about blurry scans again. Simply open the app, point your phone camera at the document and let our app do the rest.

Freely convert your scans into texts for quick consultations with your teacher or professor, or use our many editing tools to give your worksheets and assignments an added touch.
And that's how to scan your homework. On iOS?  simply use PDF Scanner and get started with crystal clear homework scans today.