Random phone numbers: Why you'd want them now
Sometimes we need random phone numbers.
Not just to make calls with a random mobile number that you can use to protect your identity.  A random phone number helps keep pesky telemarketers away.
It gives you a peace of mind knowing that your privacy is safe. But random phone numbers do a lot more than just that.
If you're a business owner or freelancer, random phone number generator apps can also grow your business rapidly by supporting your team effortlessly. Need a random US phone number or random overseas number with specific local area codes?  Random phone number apps like Phoner can get you those too.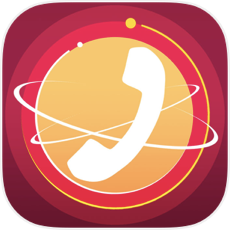 Random phone numbers: Grab unlimited numbers easily with Phoner
Chances are, you already want random phone numbers for calling and texting. That's why you're here in the first place.
But you're likely also here because that random phone number generator you tried earlier didn't work.
Some free random phone number generator sites and apps list random phone numbers from different countries. But they stopped short of telling you that you cannot use those numbers to call or text.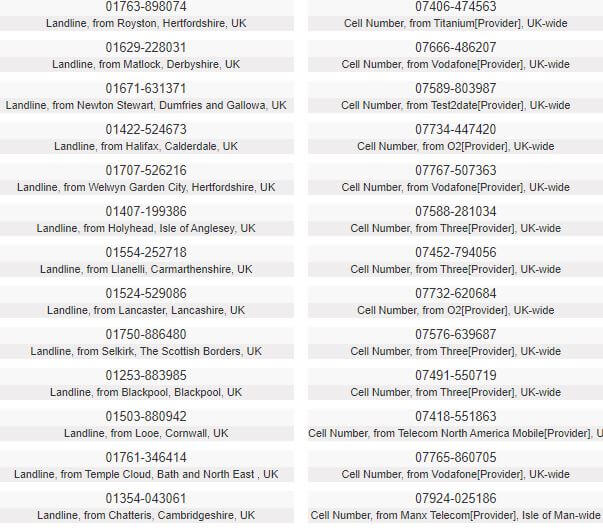 Then they tell you that they are:
actual, real phone numbers that may already be in use by someone else
That their randomly generated number is just a, well, randomly generated bunch of numbers in a string.
What works then? If you need a random US phone number,  you need to download Phoner Random Phone Number App. You can be 100% assured that all generated phone numbers in Phoner app are 100% working for calling and texting.
Try our random phone number generator app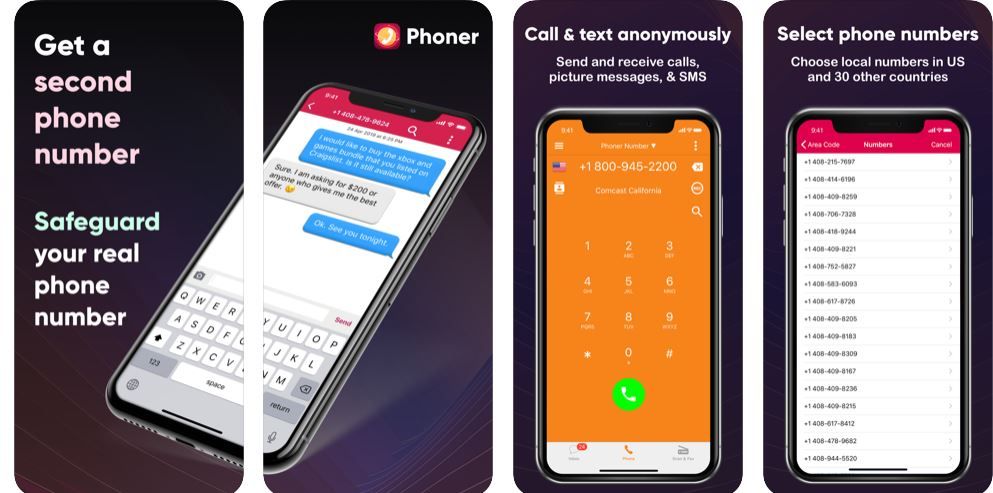 If you would like to get random phone numbers to call and text, try out Phoner the random phone number generator app.
The random phone numbers you create on Phoner will work for calling, texting, sending SMS and even MMS.
Phoner lets you create random real phone numbers that you can instantly use. Your random phone number is not known to anyone who calls, because your number appears differently each time.
There's no limit to what you can do with Phoner. Create a randomly generated phone number as many times as you want.
Ultimately, you want random phone numbers that are real numbers. Not another bunch of pointless numbers that don't even work.
Random Phone Numbers on Phoner: Are these real numbers?
Yes, these are real phone numbers that you can use to text and call. You can also use these real phone numbers to for surveys, online quizzes and more.
Phoner works directly with your local carrier and telco to allow you to create random real phone numbers.
You can think of Phoner app as a mobile phone number generator where you can use it to pick mobile phone numbers that can text and call.
What is my randomly generated number?
To see your randomly generated phone number, you need to text someone FIRST and then your contact will be able to see your number to text you back.
The random phone numbers will look just like regular phone numbers, but the digits are randomly assigned by our app.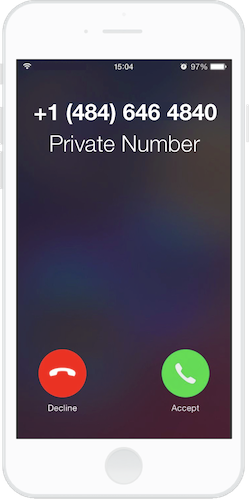 How does it work?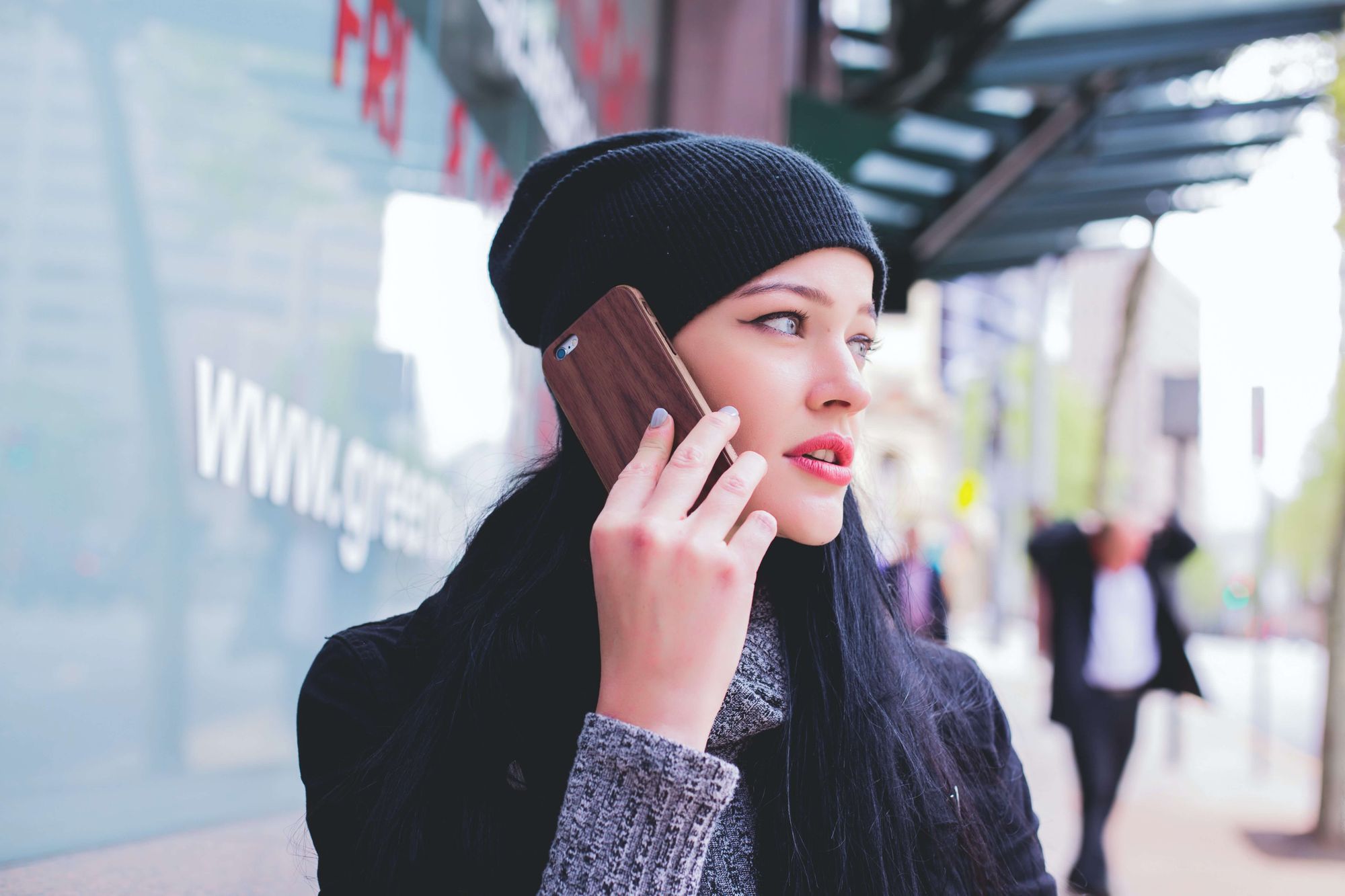 Until you text or call someone, the random phone number is not known and is randomly assigned at the time you text or call.
But once you have texted or called someone, that specific phone number for the recipient will be the permanent number between you and the recipient.
This means everyone you text or call knows you by a different random phone number.
It's a burner phone miracle hack you can easily get for your personal privacy. But what if you want to share your randomly generated number?
What if I need more permanent number for myself or for business?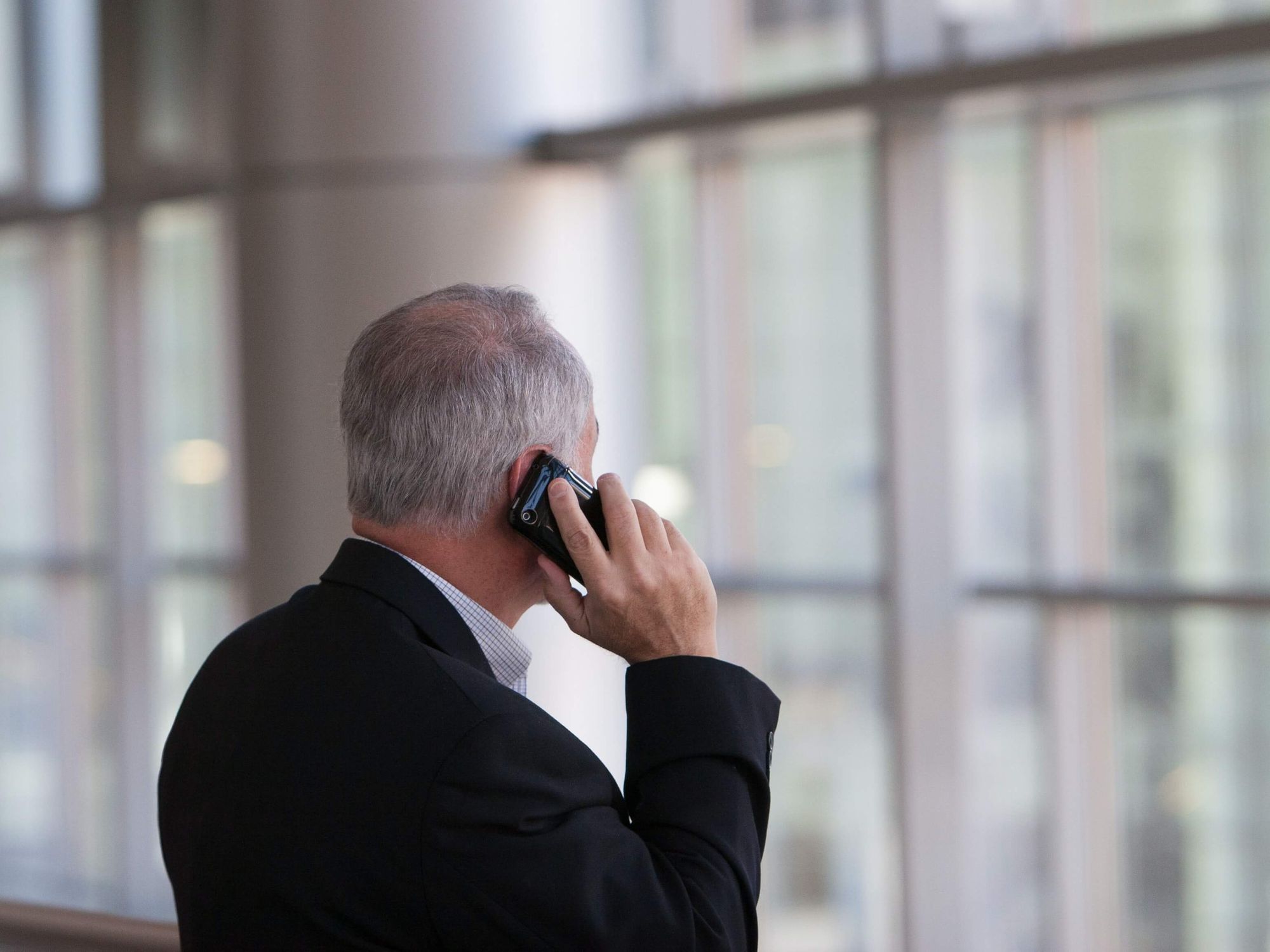 If you want a specific number to keep for business or as a disposable number, Phoner also allows you to purchase numbers that you can keep.
Known as premium numbers, they are permanently assigned to you and will not change every time you call or text a different person.
To get Phoner's premium numbers, start by:
Tapping on the top left button in the Menu and selecting "Get Premium Number"
Choose a premium number you like
Start sharing that number with anybody and anywhere you want.
If you buy multiple premium numbers and want to switch between them, simply:
tap on "Phoner Number" in the top center bar
Your numbers are conveniently placed in a dropdown list. Scroll downwards to see all your number
Tap on any number and switch between your active number you use for calling and texting. You can also use this to switch between message views and see all your messages for each premium number you have.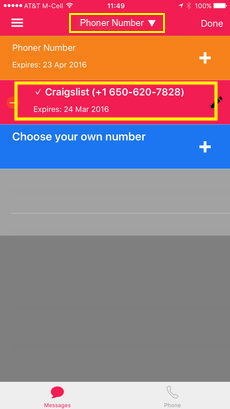 What countries does Phoner work in?
Phoner is not just an American phone number generator. It actually works all over the world too. You can use Phoner from any country to generate numbers to call or text from any part of the world.
Randomly generated numbers are currently limited to the following countries: USA random numbers, UK random numbers, and CA random numbers.
As long as you belong to one of these countries, Phoner app can work as a phone number gen and create a random number in your local home country.
How do I get started?
Steps to generate / create random phone numbers
You will need to download the free Phoner app to get random phone numbers
Download Phoner for iOS or Android
Select the phone line called "Phoner number"
Text or call someone to reveal your random phone number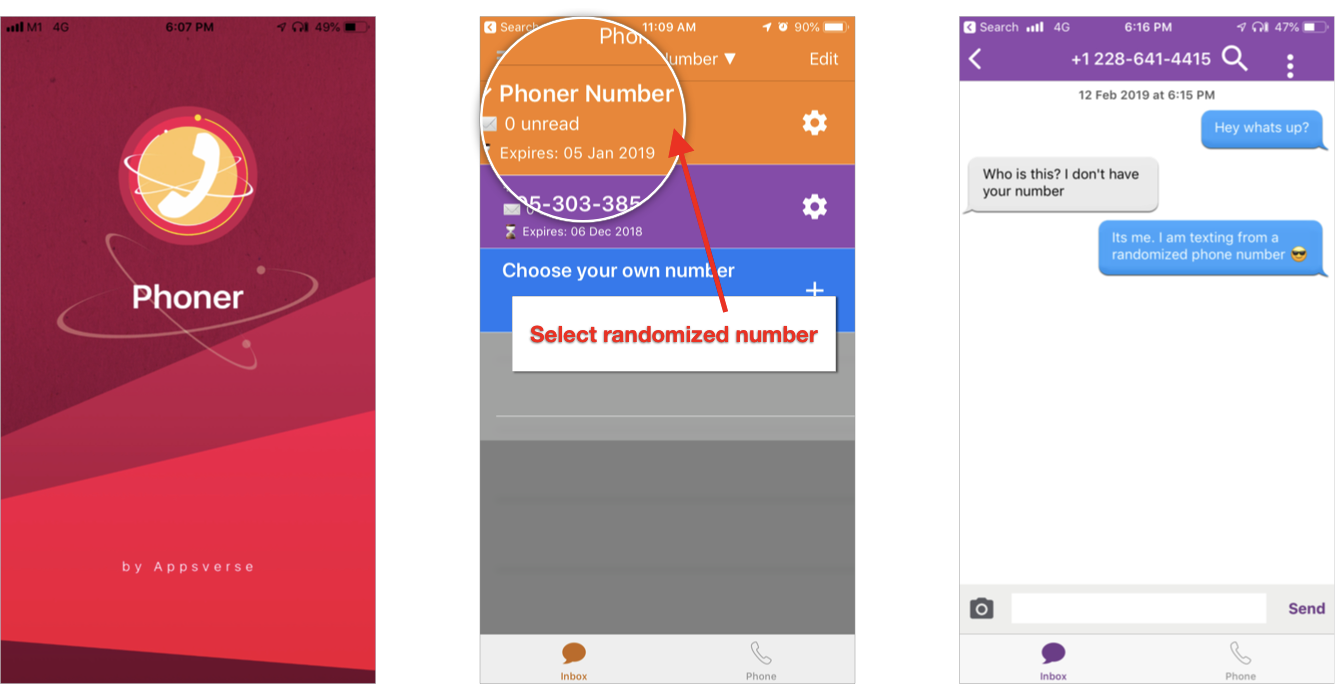 What are you waiting for? Get random phone numbers with Phoner now
3 steps for unlimited, instant random phone numbers you need to grow your business, protect your privacy and more.
Phoner gives you the random phone numbers you need. Use it for free and stay safe with random phone numbers that change every time you call or text, or get a premium number you can keep.
Check out Phoner on the Apple App Store and Google Play Store today!