We all have different preferences in m0vies, TV series, and other types of content. When Video-on-Demand first came into light, it promised the users the content that they want, at the time that they want to watch it, no matter where they are.
If you're a movie buff, you'd know that comes with drawbacks. Content freedom isn't just getting the content you want, it also needs to be accessible wherever you are in the world and seamlessly - none of those consistent buffering that ruins the mood! Here's how to get content freedom with a VPN.
How to Get Content Freedom with a VPN: Why Use a VPN?
Virtual Private Networks or VPNs have become an integral part of any movie buff's arsenal. Whether it is to help you use your bandwidth's full capacity or to access the content you want while traveling, a VPN has many benefits, even if you're only an occasional watcher. A good, trusty VPN can provide you privacy so that your watching preferences are kept away from third party vendors who can use that data to sell it to other companies or other malicious intents. It also has the ability to encrypt your data so it can hide in plain sight - that even if it is acquired by any 3rd parties, they wouldn't be able to access the actual data you send out.
How to Get Content Freedom with a VPN: Out Top Picks
We've done our own testing to see which VPNs are great at providing users content freedom. Many of these options allow for a secure connection so you're certain that your data is safe and hack-free. Here are our favorite VPNs:
Cyberghost VPN
Cyberghost VPN has access to over 90+ countries, hordes of IP addresses to make sure you don't run out of IP Addresses to use when you log in on a certain country, it has 7000+ servers and even a 45 Days Money Back Guarantee.
Private Internet Access VPN
PIA has support at over 70+ countries, 20,000 servers, gives you 2 extra months of service, 30 days money back guarantee, and lets you use over 10 devices simultaneously. You can even save up to 79% on a yearly package so it is really a great deal, especially if your movie choices are very diverse and comes from all around the world.

VPN Vault by Appsverse is an extremely fast and secure VPN service provider. Firstly, it has AES-256 military-grade encryption, making sure that your browsing is safe from hackers and malicious websites, it has access to more than 75+ countries, making sure that wherever country you want to watch from, you would be able to access their streaming library of choice. It also has the highest upload and download speed compared to all the VPN service providers we have tried.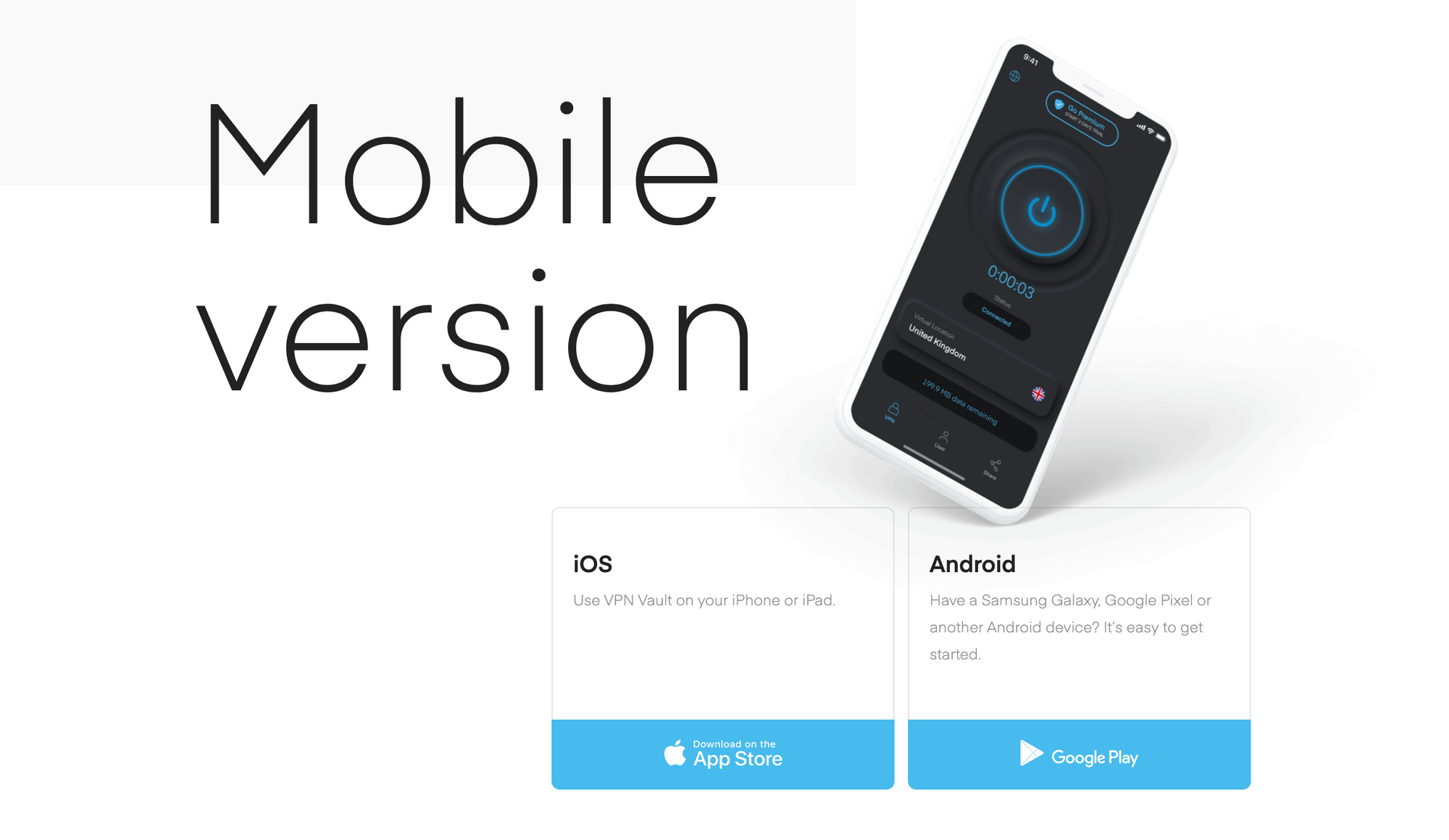 We extremely suggest that you use VPN Vault by Appsverse when looking for watch content freely, not only to ensure your anonymity, it will also make sure that you watch them without any stutters and errors. Available on iOS and Android.