Have you ever considered starting your own lash business? Perhaps you have a passion for beauty and are interested in opening up your own lash business. Lash extensions, lash lifts, and other types of lash services  have become increasingly popular over the years, and starting your own business in this industry can be both rewarding and profitable. In this article we cover the steps to starting a lash business, things you need to start a lash business, and other tips such as starting a lash business with no money.
Starting Your Own Lash Business
Research the market
Before starting your lash business, it's important to research the market. You should know who your potential customers are and what they are looking for. This will help you determine the type of lashes to offer, the price point, and the marketing strategy.
You should also check out your competitors in your city, and what are the average prices that they are charging for a lash set. For instance, how many eyelash salons and stores there are, as well as home-based lash businesses. This gives you a gauge of how saturated the lash industry is in your area. You may consider going to a different location, or not getting into the business at all, as competition is significant.
Develop a business plan
A business plan is essential for any new business. It will help you define your goals, objectives, and strategies for achieving success. You'll need to research the market, determine your target audience, and outline your financial projections.
You'll need to consider the cost of your products, your overhead costs, and your desired profit margin. Make sure to also consider the pricing strategies of your competitors. When you're first starting out, you may need to charge your clients an average or lower price. However, this means that you may also have to take on more clients per day. This can be challenging, since you are limited by the number of hours a day, and finding your clientele for your lash services in the first place.
Obtain Necessary Licenses and Permits
Depending on your location, you may need to obtain licenses and permits to start your lash business. Make sure to check with your local government to ensure you are in compliance with all regulations.
To start your own lash business and ensure that you are in compliance with all regulations with your local government or state, you'll need to be a licensed lash technician, or at least have a certification from a practitioner in the lash industry.
Becoming a Lash Tech
Becoming a licensed lash technician, or a lash tech, involves going through a curriculum from an aesthetician school where students are trained in a variety of areas including nails, hair, facials, apart from lashes. Going to an aesthetician school to obtain a license permit may not be suitable for you if you only want to specialise in lash services, or if you do not have the financial resources to start attending one.
The cost of attending aesthetician school in the United States can vary depending on the school and program. In general, aesthetician programs can range in cost from a few thousand dollars to over $20,000 for a full-time program.
Community colleges and vocational schools typically offer more affordable programs, with tuition ranging from $2,000 to $10,000. Private schools or cosmetology schools may offer more expensive programs, with tuition ranging from $10,000 to $20,000 or more.
Additional costs may include textbooks, supplies, and licensing fees, which can add several hundred dollars or more to the total cost of the program. Some schools also require students to purchase a kit of skincare products and tools for practice, which can add to the cost.
It is important to research and compare the costs of different aesthetician programs, as well as the quality of education and job placement rates, before choosing a program. Financial aid and scholarships may also be available to help offset the cost of tuition for eligible students.
Get Certified by a Practitioner in the Lash Industry
If you decide to not attend an aesthetician school and get a certification instead, it's important to confirm that you do not need to obtain a license from your state's board of cosmetology or licensing agency before you can legally offer lash services to clients. To become certified to do lashes in the United States, you typically need to complete a training program that is recognized by your state's board of cosmetology or licensing agency.
Here are the general steps to follow:
Research your state's requirements: Each state has its own regulations regarding the training and certification of lash artists. You can find this information on your state's board of cosmetology website.
Choose a training program: There are many training programs available, ranging from online courses to in-person workshops. Look for programs that are recognized by your state's board of cosmetology or licensing agency. The course should teach you about lash terminology, lash health, sanitation, and more. Some programs may be one-to-one, while others are conducted in groups. Be sure to look at the reviews of the courses and check if there are supply kits included.
Complete the training program: The length of the training program can vary depending on the type of certification you are seeking. Some programs may be completed in a few days, while others may take several weeks or months.
Practice on a mannequin or model: Most training programs will require you to practice your skills on a mannequin or model before receiving certification.
Pass the certification exam: After completing the training program, you may need to pass a certification exam to demonstrate your knowledge and skills.
It is important to note that the specific requirements for certification and licensing can vary by state, so it is important to research your state's regulations and follow the appropriate steps to become certified and licensed.
Choose a Location
Decide 0n the type of lash business you want. Do you want to set up a physical lash salon? Or perhaps if you're looking to start a lash business with no money, you might want to visit clients at their homes to provide your lash sercices. There are even mobile lash booths where you travel and setup in various locations. A lash salon, lash at home, and mobile lash booth are all different options for receiving lash services, and each has its own unique advantages and disadvantages.
Lash Salon: A lash salon is a brick-and-mortar business that specializes in providing lash services. These salons typically have a dedicated space for lash artists to work on clients, as well as a waiting area for clients to relax before and after their appointments. Lash salons may offer a range of lash services and may have multiple lash artists on staff to accommodate more clients.
Lash At Home: Lash at home refers to a service where a lash artist comes to a client's home to provide lash services. This can be a convenient option for clients who prefer to have services in the comfort of their own home or who have mobility issues that make it difficult to travel to a salon. Lash artists who offer this service typically bring all the necessary equipment and supplies with them to the client's home.
Mobile Lash Booth: A mobile lash booth is a portable, self-contained space that can be set up in various locations, such as at events or in public areas. This option is ideal for lash artists who want to offer services in a more flexible and convenient way. Mobile lash booths may have limited space and may not offer the same level of comfort as a lash salon or lash at home service, but they can be a fun and unique way to offer lash services.
Ultimately, the best option for receiving lash services will depend on your client's preferences and needs. Those who value convenience may prefer lash at home or mobile lash booth services, while those who prioritize comfort and a more traditional salon experience may prefer a lash salon. It is also important to consider the cost of rent and other expenses.
Find a Supplier with High-Quality Lash Products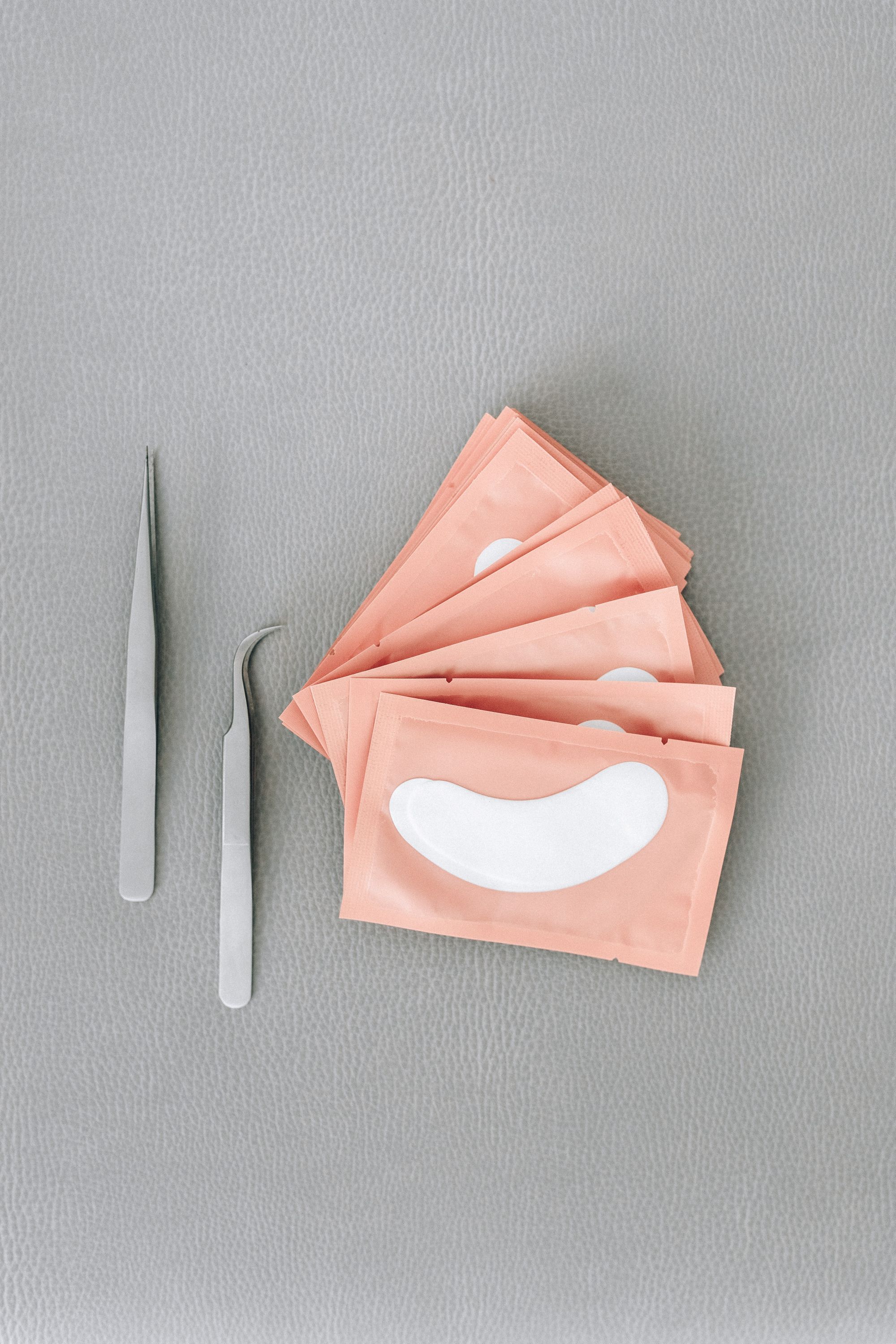 Investing in quality products is crucial when starting a lash extension business. You want to ensure that you find a supplier for your lash essentials, including high-quality lashes, adhesives, and other products to provide the best results for your clients. Not only will this lead to satisfied customers, but it can also help build a positive reputation for your business. Do your research when selecting products, and don't be afraid to spend a little extra for quality. Some reputable suppliers even offer training and support for new businesses.
Things you need to start a lash business can include equipment such as:
Lash extensions
Adhesive
Tweezers
Eye pads
Tape or gel patches
Microbrushes
A lash tile or palette
Scissors
A magnifying lamp
A comfortable bed or chair for your clients to lie on
You may also want to invest in additional equipment, such as a ring light or camera for taking before-and-after photos of your work. Additionally, you will need to keep your workspace clean and organized, so consider investing in cleaning supplies and storage solutions.
Get Insurance for your Lash Business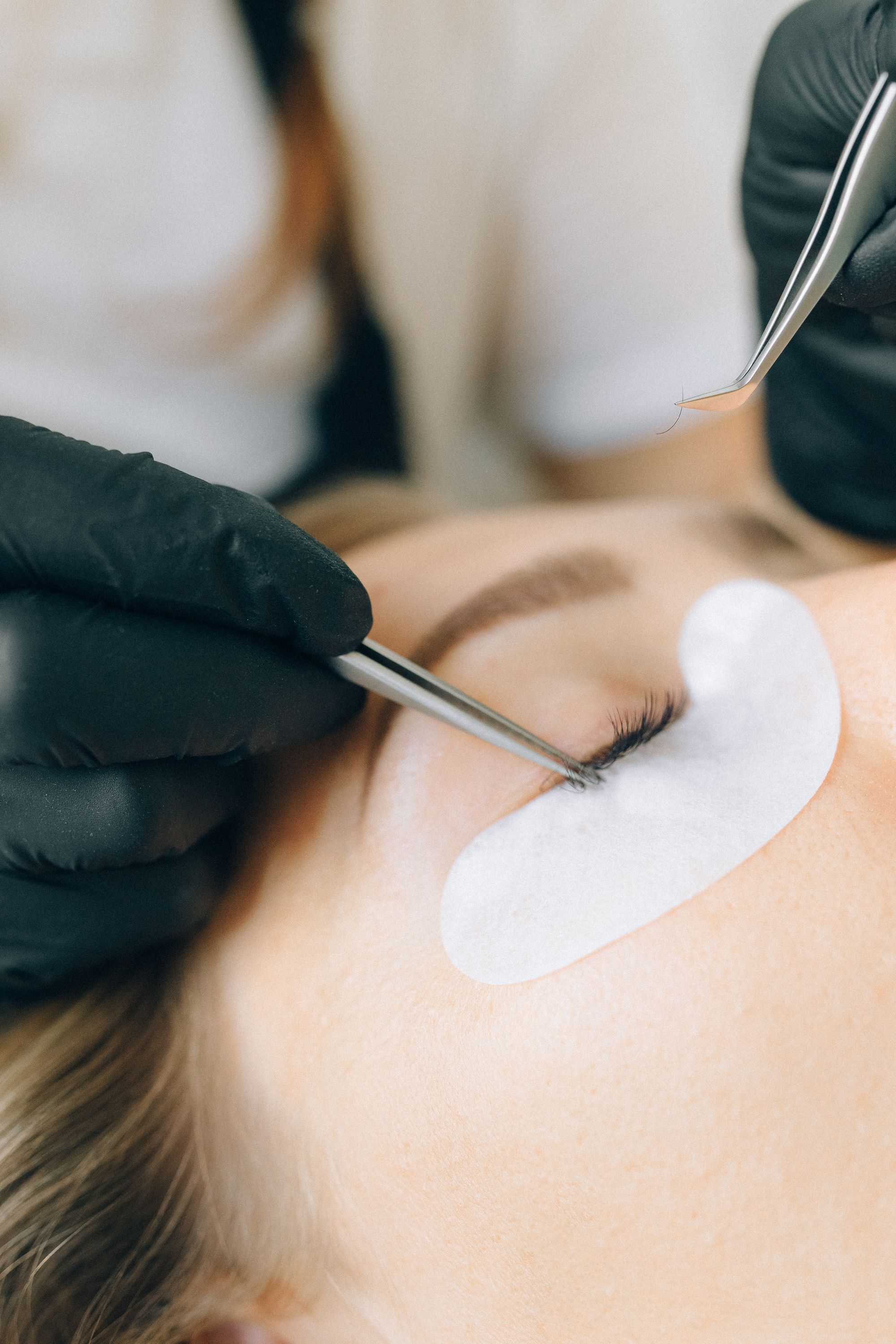 Insurance coverage for lash businesses typically falls under the category of professional liability insurance, also known as errors and omissions insurance. This type of insurance can provide coverage for claims made by clients who allege that they suffered harm as a result of the services provided by the lash technician.
Additionally, some insurance policies may also provide coverage for property damage or theft, and may offer additional protection for things like equipment and supplies. It's important for lash businesses to carefully review their insurance options and choose a policy that provides the coverage they need at a reasonable cost.
You'll also want to setup a lash tech consent form, whic is a document that outlines the terms and conditions of a client's lash service. A  lash tech consent form typically includes information such as the client's personal information, the type of service requested, the risks and benefits of the service, and the client's agreement to the terms of the service. The form may also include a section for the client to disclose any medical conditions or allergies that may impact the service. The consent form serves as a legal agreement between yourself, as the lash technician and lash business owner, and the client, and helps to ensure that both parties are aware of the expectations and responsibilities involved in the service.
Build & Market Your Lash Brand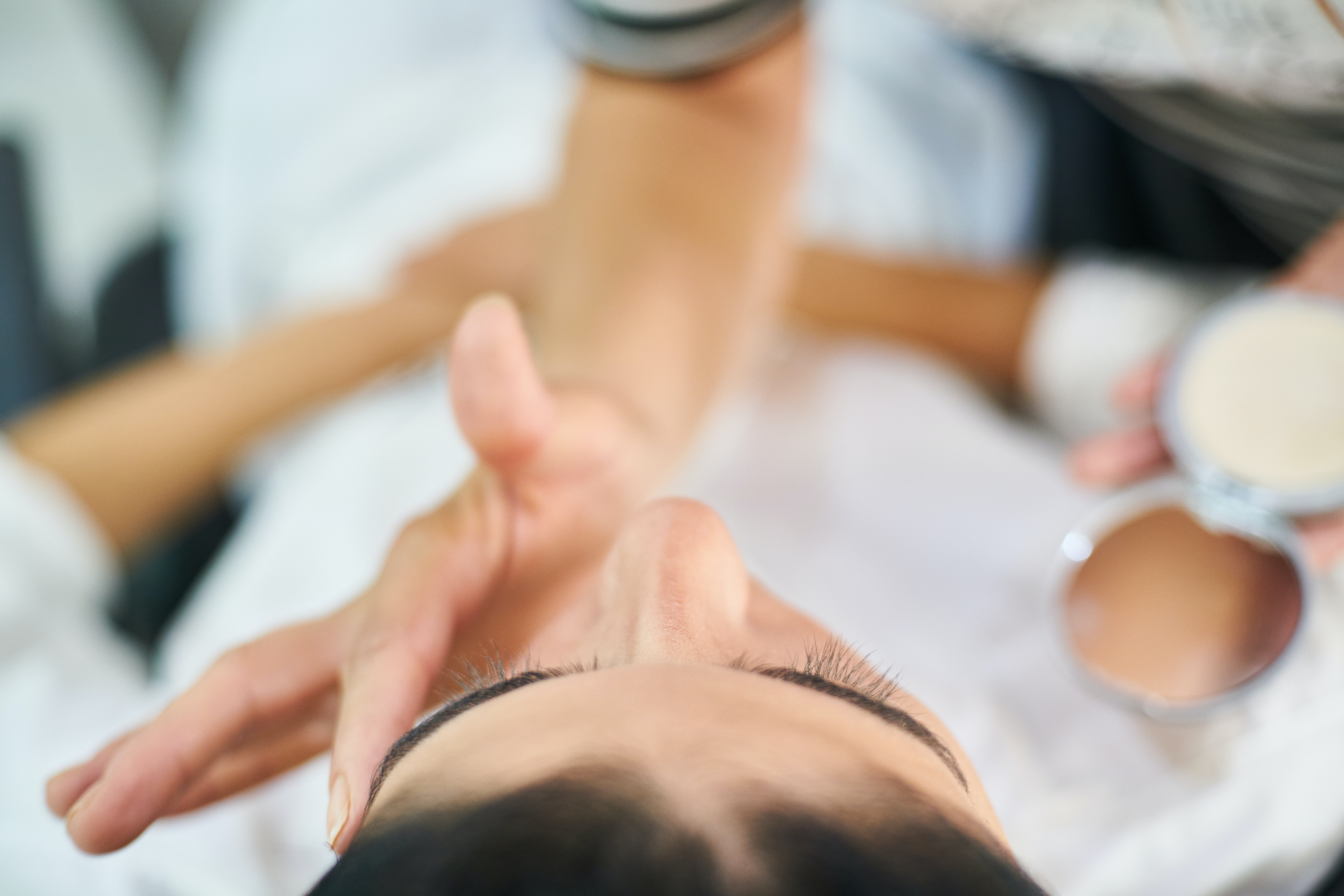 Your brand is your identity, and it's important to develop a strong brand for your lash business. Marketing is essential for building your brand and attracting new customers. Consider investing in social media advertising, email marketing, and other forms of marketing to build your lash brand.
Especially if you're starting a lash business with no money, or if you can only afford to start a lash business online, there are many free marketing tools available that can help small businesses promote their products and services without breaking the bank.
Social media: Platforms like Facebook, Instagram, Twitter, and LinkedIn are great for promoting your business and engaging with customers. You can create a business page for free and use it to post updates, photos, and videos, as well as respond to customer inquiries.
Google My Business: This free tool allows you to create a listing for your business on Google, which can help you appear in search results and on Google Maps. You can also use it to manage customer reviews, post updates, and track customer engagement.
Email marketing: You can use free email marketing tools like Mailchimp, Constant Contact, or Sendinblue to send newsletters, promotions, and updates to your customers. These tools also allow you to track open rates and click-through rates to see how your emails are performing.
Content marketing: Creating and sharing valuable content on your website and social media channels can help attract and engage customers. You can use free tools like Canva or PicMonkey to create graphics and images, or free stock photo sites like Unsplash or Pexels to find high-quality images to use in your content.
Referral programs: Encouraging your existing customers to refer their friends and family can be a great way to grow your business. You can set up a referral program using free tools like ReferralCandy or Smile.io to offer incentives to customers who refer new business to you.
Networking: Networking is essential for any business, and it's especially important for a service-based business like a lash business. Join industry groups and attend networking events to meet other professionals and even potential customers in your field. Platforms like LinkedIn, Meetup, or Facebook Groups can be great places to find like-minded individuals and businesses.
Customer reviews: Encouraging customers to leave reviews on sites like Yelp, Google, or Facebook can help build your online reputation and attract new customers. You can also use free tools like Hootsuite or Mention to monitor and respond to customer reviews across multiple platforms.
These are just a few examples of the many free marketing tools available. It's important to choose the ones that work best for your lash business and your target audience.
Stay Organized
Once you've followed the above steps to start your lash business, you'll want to stay organized to help you stay on track.
Use a planner or a project management tool to keep track of your tasks and deadlines.
Set up a dedicated business phone number so that all of your communications are kept separate from your personal line. A virtual phone number system like Phoner even offers call forwarding and voice mail services, so that you'll never miss a call from your clients.
There are several free bookkeeping tools available that can help lash businesses keep track of their finances. Some popular options include Wave, ZipBooks, and GnuCash, all of which offer basic bookkeeping features like invoicing, expense tracking, and financial reporting. These tools can help small businesses stay organized and make informed financial decisions without having to invest in expensive accounting software.
Offer a Variety of Lash Services
As your lash business starts to grow and when you find that you have more resources, you can consider offering a variety of lash services can help you attract a wider range of customers. As of 2023, there are several different types of lash services available:
Classic Lashes: Classic lashes are a popular lash extension technique that involves attaching a single extension to each natural lash.
Volume Lashes: Volume lashes are a technique that involves attaching multiple thinner extensions to each natural lash to create a fuller, more dramatic look.
Hybrid Lashes: Hybrid lashes are a combination of classic and volume lash techniques, resulting in a more textured and full look.
Mega Volume Lashes: Mega volume lashes are a more dramatic version of volume lashes, with even more extensions attached to each natural lash.
Lash Lift: A lash lift is a semi-permanent treatment that uses a chemical solution to curl natural lashes upwards, creating the illusion of longer, more lifted lashes.
Lash Tint: A lash tint is a semi-permanent treatment that uses a dye to darken the lashes, giving the appearance of mascara without the need for daily application.
Bottom Lashes: Some lash artists offer bottom lash extensions, which are applied to the lower lashes for a more complete look.
Russian Lashes: Russian lashes, also known as 3D lashes, are a technique similar to volume lashes but involve attaching even more extensions to each natural lash, resulting in an even more dramatic look.
Mega Russian Lashes: Mega Russian lashes are an even more dramatic version of Russian lashes, with even more extensions attached to each natural lash.
Lash Removal: Lash removal is a service offered by many lash artists to safely and painlessly remove lash extensions when they are ready to be removed.
Keep Learning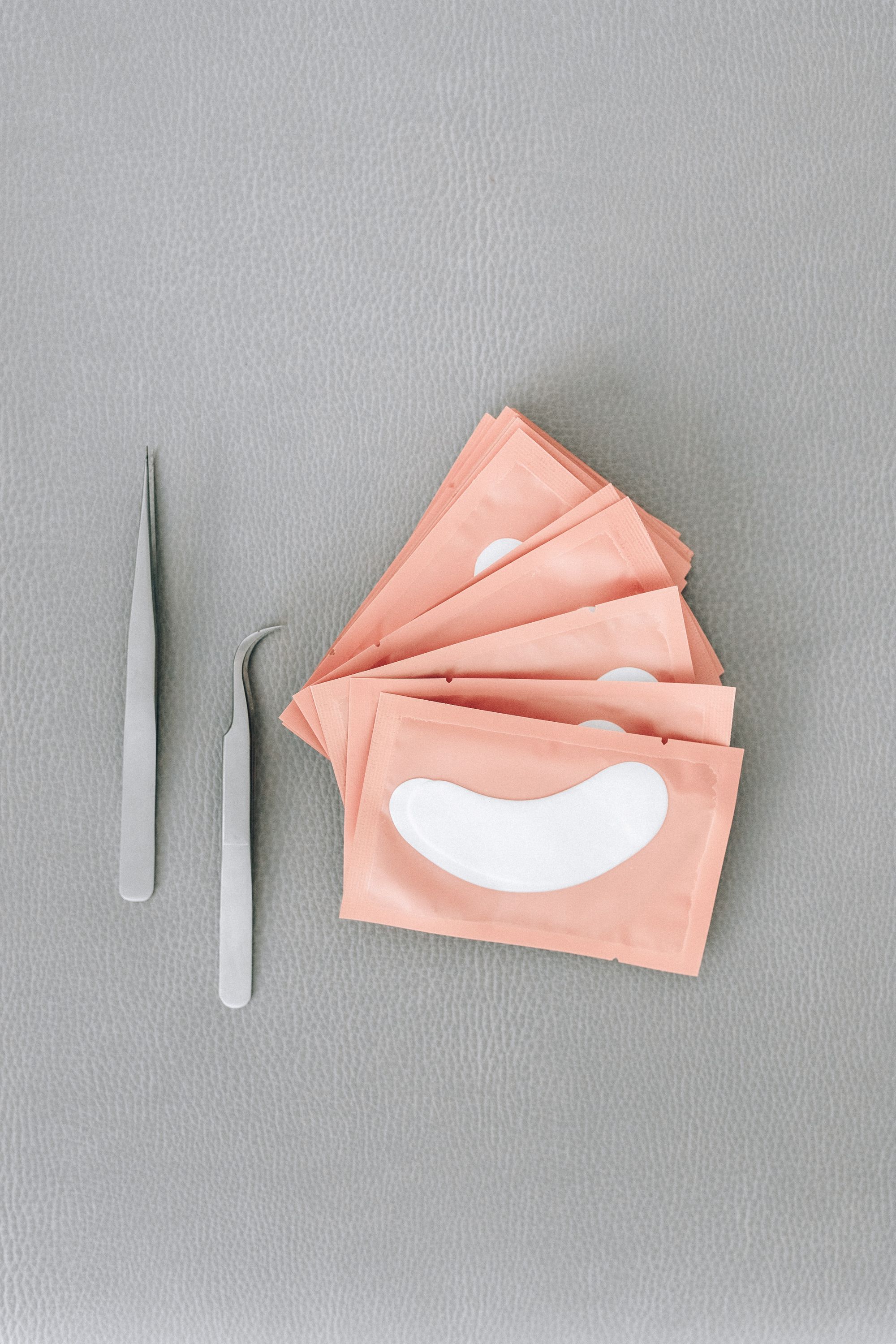 Remember, the beauty industry is constantly changing, and it's important to keep up with industry trends to stay competitive. Attend industry events and conferences, and follow industry leaders on social media to stay up-to-date.
To stand out from your competitors, you'll also want to develop and hone your lash skills so that your customers can achieve satisfactory results and share with their family and friends about your lash business.
Conclusion
Starting your own lash business requires a combination of creativity, hard work, and resourcefulness.  The first step is to research the market and identify your target audience, competition, and pricing strategies. You'll then need to develop a business plan, consider licensing and permit requirements, and decide on a location. If you want to become a licensed lash technician, you'll need to attend an aesthetician school or complete a training program that is recognized by your state's board of cosmetology or licensing agency. Finally, you'll need to establish a marketing strategy and build a customer base.