With the coronavirus raging across the globe and more countries going into lockdown, everyone's starting to wonder how to look for remote jobs. Thankfully, working remotely (or anywhere with a decent internet connection) has never been easier.
Growing Popularity of Remote Work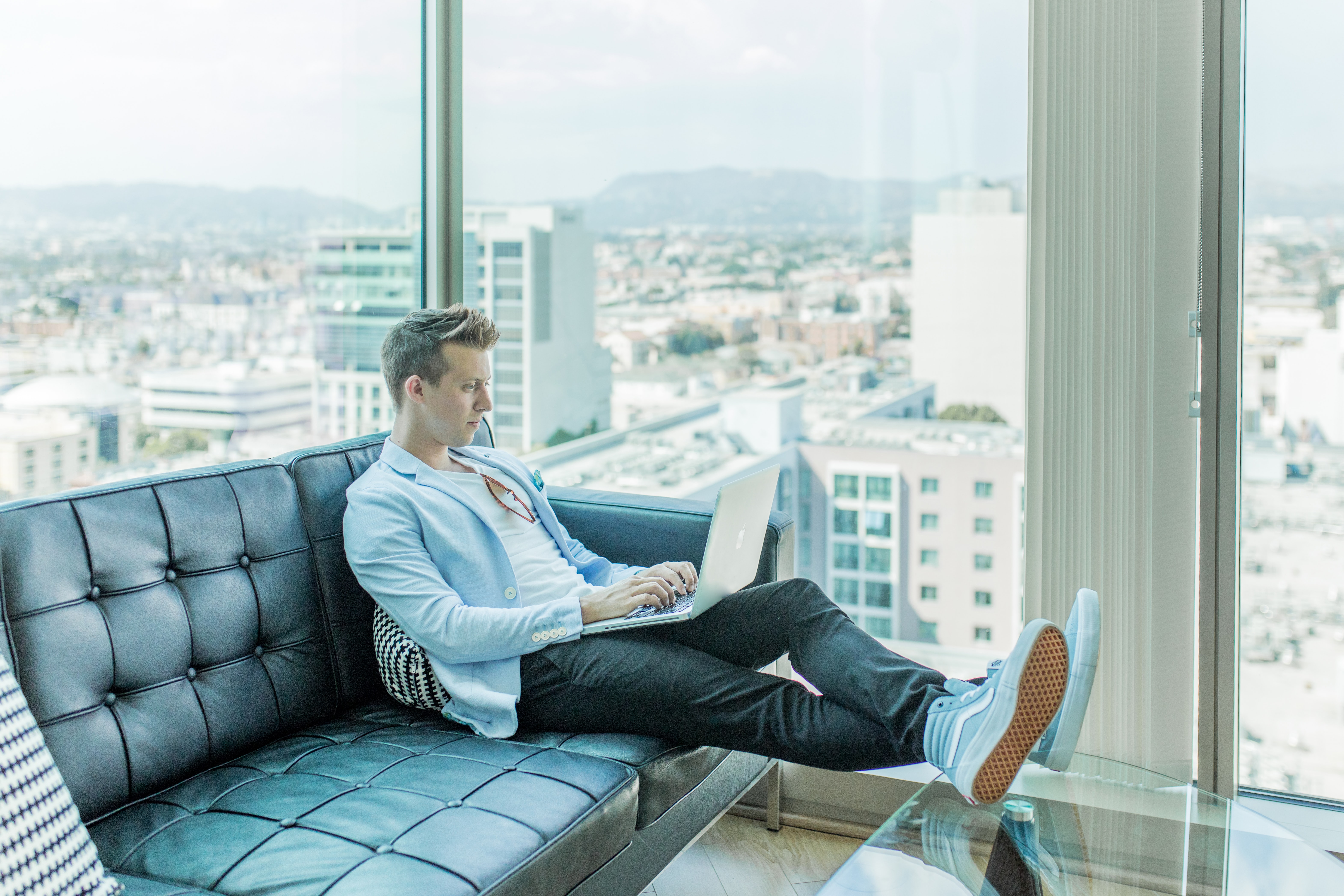 Jobs that don't require you to commute daily to office have always been in demand. Thanks to technology and changes in corporate culture, remote work grew an impressive 7.9% in the USA between 2016 to 2017, and an overall 44% over the last 4 years.  
Part of the popularity of remote jobs comes from the strong indication that working remotely actually increases productivity and leads to better work-life balance. More people are also embracing telecommuting and working remotely because their job scope totally allows them to. Jobs like remote tutoring, remote coding, remote freelance writing only require a laptop and working internet connection.
Now that many of us are cooped up at home as cities go under lockdown, it's likely remote work will see more growth. Big tech companies like Facebook and Google have already implemented remote working policies,  
The benefits of working remotely
We already mentioned that remote work can lead to more productive and fulfilling work, but the benefits of working remotely don't just stop there. Remote work also benefits businesses by cutting down on overhead costs that may be incurred.
If you're an employee that works remotely, your employer gets to save on costs they may incur if they hired a full-time in-office employee instead. If you're an entrepreneur, having a team of remote workers means all you really need to get business going is a personal laptop, phone number and decent WiFi connection.
Not sure how to look for remote jobs? You're not alone - lots of people are trying to make that transition now. Let's start by looking at how to find remote work opportunities, and then some tips on how to market yourself as the ideal candidate for a remote job.
How to look for remote jobs (1): Looking for remote work opportunities
Tip 1: Figure out what industry you're interested in first.
As much as everyone wants a more productive and fulfilling career, not every industry can work with remote jobs. Some fields clearly require highly complex equipment and specific environments to get work done. Others require meeting people on consistent basis, like nursing.
If you're wondering how to look for remote jobs, check out this quick list of common remote opportunities:
Freelance content/copywriting
Coding
Graphic design
Social Media Management
Account Management (often PR/Media)
Transcribing / Translating
Editorial
Fitness / Business Coaching
Telesales
Market Research / Survey
Another point is some remote work opportunities in some industries have lower barriers to entry than others. Freelance writing is often a great starting point regardless of age or profession. Remote coding, on the other hand, requires technical expertise and varies greatly in project complexity.
One more thing to take note is that remote work does not always work the same way as being physically in office. As a remote worker telecommuting to work, you will find that you will often have to take the lead and drive things forward. Taking the initiative and being proactive is absolutely necessary to thrive as a remote worker.
Tip 2: Check out company culture before applying to work remotely  
Another points on how to look for remote jobs is to not pounce on just any telecommuting opportunity. Not all companies want remote workers. Most companies are still figuring out how to work with remote workers
If a company is constantly hiring and firing remote workers for a particular job, that might not be a good sign. If a company has few remote workers or little experience dealing with remote workers, this might not be the best opportunity. The point is, make sure that remote stint you're applying for works out for you.
Tip 3: Remote is not the same as Work-From-Home
Now we're just finding fault semantics, aren't we?
Not really. When you search for "how to look for remote jobs", please take note that there is a clear difference between the "work from home" and "remote"
When a work opportunity is listed as "remote", it typically means you get to work anywhere. In contrast, a work opportunity listed as "work from home" may come with certain geographical limitations, or an increased frequency of in-office meetings.
Another word that's used interchangeably with "remote" is "telecommuting". Both have similar meanings, and the difference is really just a matter of degree. With telecommuting, there might be an expectation for you to occasionally be in office. A remote worker on the other hand works anywhere all the time.
How to look for remote jobs (2): Positioning yourself as the ideal remote worker
Tip 4: Demonstrate that you're a self-starter that communicates well
Because there's no one to follow up on you as regularly compared to typical in-office employees, employers willing to hire for remote work want candidates who can pick up the slack without being asked to. You will need to show your prospective employer that you can take the initiative and lead without question.
Additionally, because remote work is often project-based, employers will want you to be able to keep them abreast of developments at all times. As a remote worker tasked with a project, you're likely the sole point of contact for your employer to make sure everything is on track for success. To market yourself as a great remote worker, you will need to show that you communicate clearly and efficiently.
Tip 5: Do not cite any personal reasons to do remote work
While you might earn the sympathy of your prospective employer, your personal issues also indicate that:
You are likely to have to deal with many distractions, and that means you'll probably be unproductive
You might not be able to prioritise work over personal matters
It might be difficult to hold you accountable for work if progress isn't up to speed
As much as possible, as couch your reasons for working remotely in terms of how doing so can benefit your employer.
Bonus Tip: Make sure you know how to deal with privacy and security
Remote work comes with its own unique risks that apply to both employers and employees. Because remote work is almost entirely done online on personal networks that are less protected than corporate ones, the risk that cyberattacks pose to remote work is a lot more significant.
Sometimes a company might give you access to files that may be confidential or highly sensitive to their interests. Do you know how to receive, edit and transfer them safely and securely? Start by using a highly secure and trusted VPN like VPN Vault on your Android or iOS devices.
Giving out personal information while looking for remote jobs? Always use a fake phone number if possible. A fake phone number protects your mobile identity, and doubles as a unique hotline your remote work contacts can use to reach you. It's great for keeping remote work safe, and makes sure you have a good work-life balance as a remote worker.
Work remotely the smart and safe way with Phoner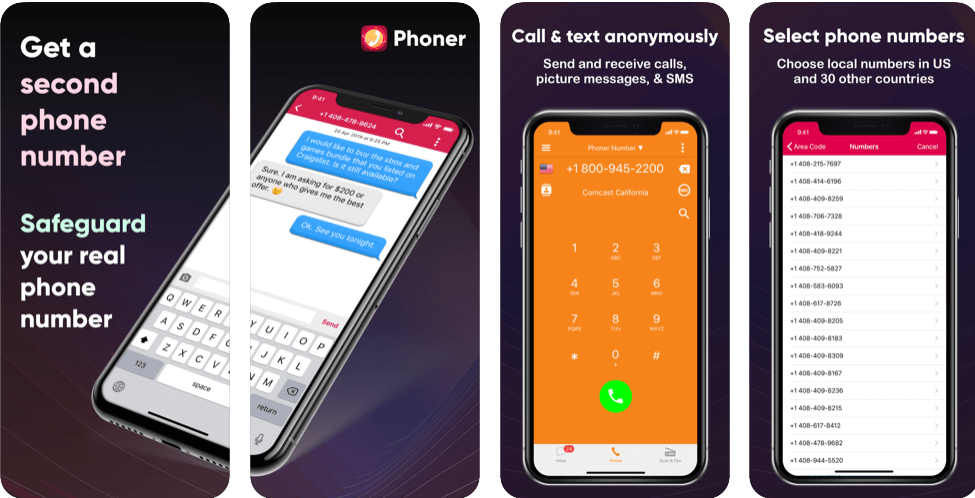 Now that you've a good idea of how to look for remote jobs, the next step you should take is to get a fake phone number with Phoner.
With Phoner, you have access to unlimited phone numbers from around the world that you can immediately use without needing a new phone or SIM card. If you're applying for remote work opportunities, you can use our numbers to save on international calls with your employers who could be based overseas, or have a local number so that your employers can easily reach you. Our numbers are also great for protecting your privacy when you advertise yourself online.
So that's our guide on how to look for remote jobs. If you're reading this, we hope you'll stay safe in these times and can look forward to a more productive and fulfilling remote work career! Get Phoner now and start looking for remote jobs the smart and safe way!