It's not uncommon to find many small business owners asking how to use WhatsApp Business on multiple devices – since its launch back in early 2018, the app still hasn't quite gotten round to providing multiple account support.
What is WhatsApp Business?
WhatsApp Business is a free-to-download, handy CRM solution for anyone who wants to reach out to their customers. It's especially useful if you are running your business on a shoestring budget and don't need a complicated system in place to cater to your customer needs.
While it's possible to use regular WhatsApp for business communication, WhatsApp Business features that make it ideal as a customer service channel.
Here are some features and limitations you should take note of:
| Features | Limitations |
| --- | --- |
| Showcase your products and services in catalogues | Restrictions on Message type |
| In-built CS automation tools | Doesn't integrate with other CRM/ERP systems |
| Easy customer segmentation | Needs separate phone number for verification |
| Tracking metrics for data-driven decisions | Does not work concurrently on two or more mobile devices |
| Broadcasts for mass outreach | |
If you are a medium – to – large company looking to sale up customer support solutions, have a look at the API version of WhatsApp Business instead.
Why you should use WhatsApp Business
Even though there is no official response to using WhatsApp Business on multiple phones or in multiple devices, WhatsApp Business features and WhatsApp's user base make the platform great for connecting with potential and current customers.
With 1.6 billion WhatsApp users worldwide in 2019, 1 500 million active users monthly and nearly 65 billion messages sent in 2018 , WhatsApp Business can be more than just a CRM system for businesses.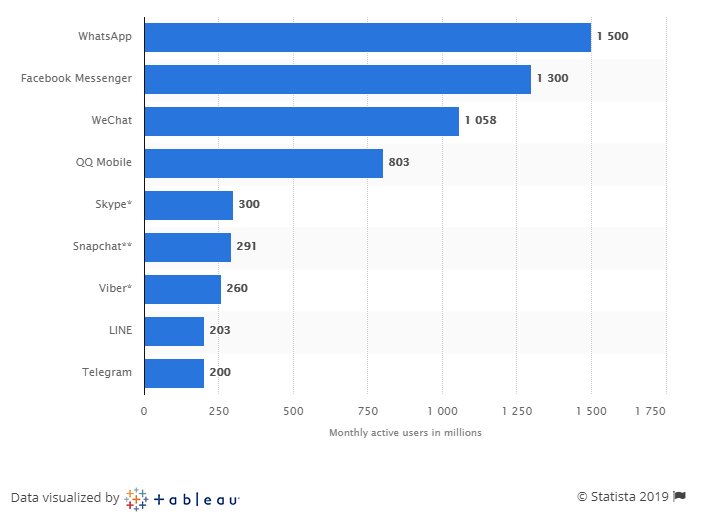 Bigger news ahead - back in 2018, WhatsApp also announced that it would launch WhatsApp Payments into beta in India . Mark Zuckerberg has since announced that the company expects to launch it in several more countries in the middle of this year.
Should I be using WhatsApp Business?
WhatsApp Business features largely outweigh its limitations, but before you give the platform a try consider the following first:
Can your business achieve its business goals and objectives while being subject to WhatsApp's terms and conditions?
Does your business benefit more from WhatsApp Business's suite of business features or does regular WhatsApp work just fine?
Is using WhatsApp Business cost-effective for your company's budget?
How to use WhatsApp Business on Multiple Devices
Solution 1. Connect WhatsApp Business to an existing landline
A WhatsApp Business account is linked to a unique phone number, and thankfully just like plain vanilla WhatsApp, WhatsApp Business also has two verification modes.
Choose to either receive a call verification that repeats a 6-digit verification code or a test message containing the verification code.
This means that it is possible to verify your WhatsApp account with a number that cannot receive messages, like a landline your company might already be using.
To use this method, simply:
Download WhatsApp Business on your mobile device
Enter your landline number
Wait for the initial SMS verification to fail. This takes about 5 minutes or so.
Click on the option for WhatsApp Business to call you when it appears
Listen out for the 6-digit verification code
Key in the verification code and you're good to go.
By associating your company's landline number with your WhatsApp Business account however, customers and staff may call in on the same line.
Solution 2. Create a second WhatsApp Business account using a cloning app like Parallel Space
If you cannot use WhatsApp business on multiple devices, then one option would be to simply use multiple WhatsApp businesses on a single device using Parallel Space.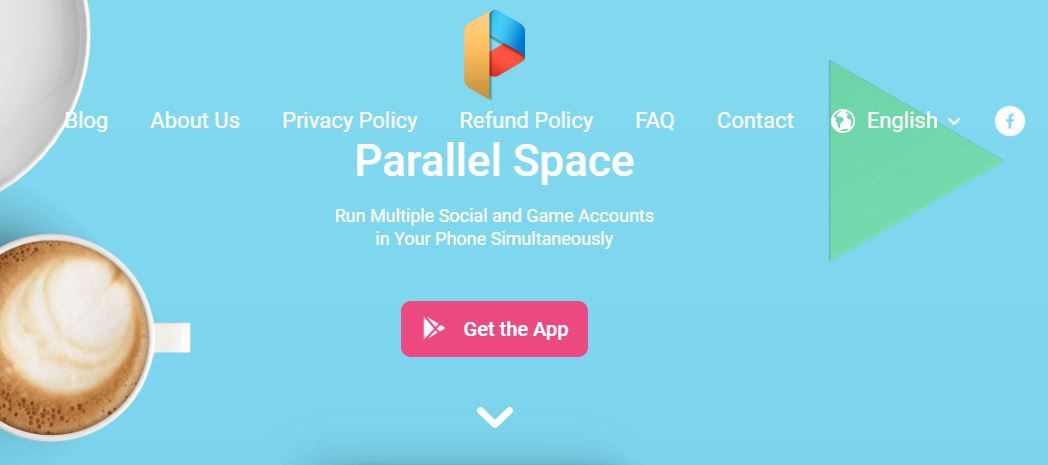 Because WhatsApp Business accounts require a unique phone number for verification however, this only works if your phone is able to hold multiple unique phone numbers (that means single-SIM phones won't work with this method).
Follow the steps below:
Download Parallel Space for either Android or iOS.
Launch the app
Tap on the app you want to clone and let Parallel Space clone it.
You should see a new app icon on your home screen once it's done.
Take note of the limitations though. You can only use it for free for 3 days, after which you'll need to pay a monthly fee of 9.99.
If you choose not to pay, you will lose access to any app you have cloned.
Solution 3. Get a fake phone number
Having your customer service system run without any hiccups is important for delivering quality experiences to your customers, and the last thing you want is to run into any technical problems while the channel is live.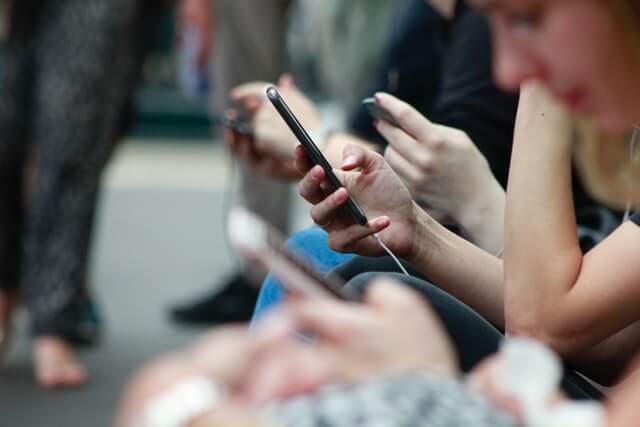 Instead of taking on unnecessary risks, simply get a fake phone number to start using WhatsApp Business on multiple devices.
Using a fake phone number is the best solution to how to use WhatsApp business on multiple devices because:
It lessens the risk of accidental slip-ups where private communication gets mixed up with company matters.
Using fake phone numbers means multiple staff can multiple WhatsApp Business on multiple devices.  
Starting use WhatsApp Business on multiple devices with Phoner
Having many fake phone numbers enables you to potentially run any number of WhatsApp Business accounts across multiple devices, and Phoner can get you started with our unlimited range of phone numbers around the world.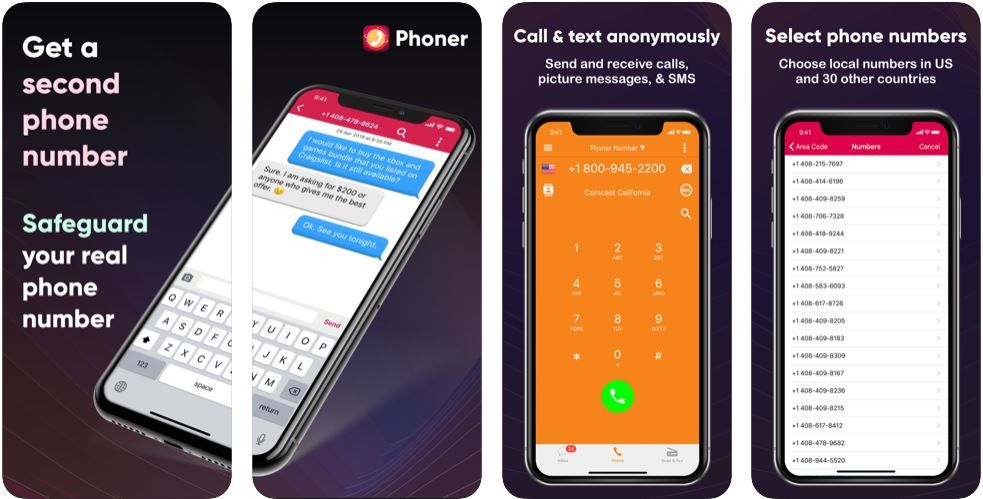 With Phoner, you have the ideal solution for how to use WhatsApp Business on multiple devices. Get Phoner today and reach out to your customers better on WhatsApp Business on multiple devices today!