If you need to get a virtual phone number for free, you are in luck. Here at Appsverse, we realize how important it is for internet users to get hold of a virtual number that they can try for free, before deciding to use it for the long term. With our phone number app, Phoner, you can indeed get a virtual phone number for free to make calls and send SMS.
Free virtual phone number for texting
Before we guide you to receiving your very own free virtual phone number, it is good to understand and know what exactly virtual numbers are. Virtual numbers or virtual cell phone numbers, are telephone numbers (also called access numbers) that are not directly associated with an actual telephone line. These numbers instead are programmed to make and receive calls and SMS through a digital way.
Now that you have some understanding of virtual numbers, let's see how you get a virtual phone number for free with Phoner.
Get virtual phone number for free in Phoner
Step 1: Download Phoner app
First, you will need the Phoner app which is a virtual phone number app for iOS. Phoner is a top-rated phone number app on the App Store with 4.4 Stars and over 6,000 Ratings. Cool, huh?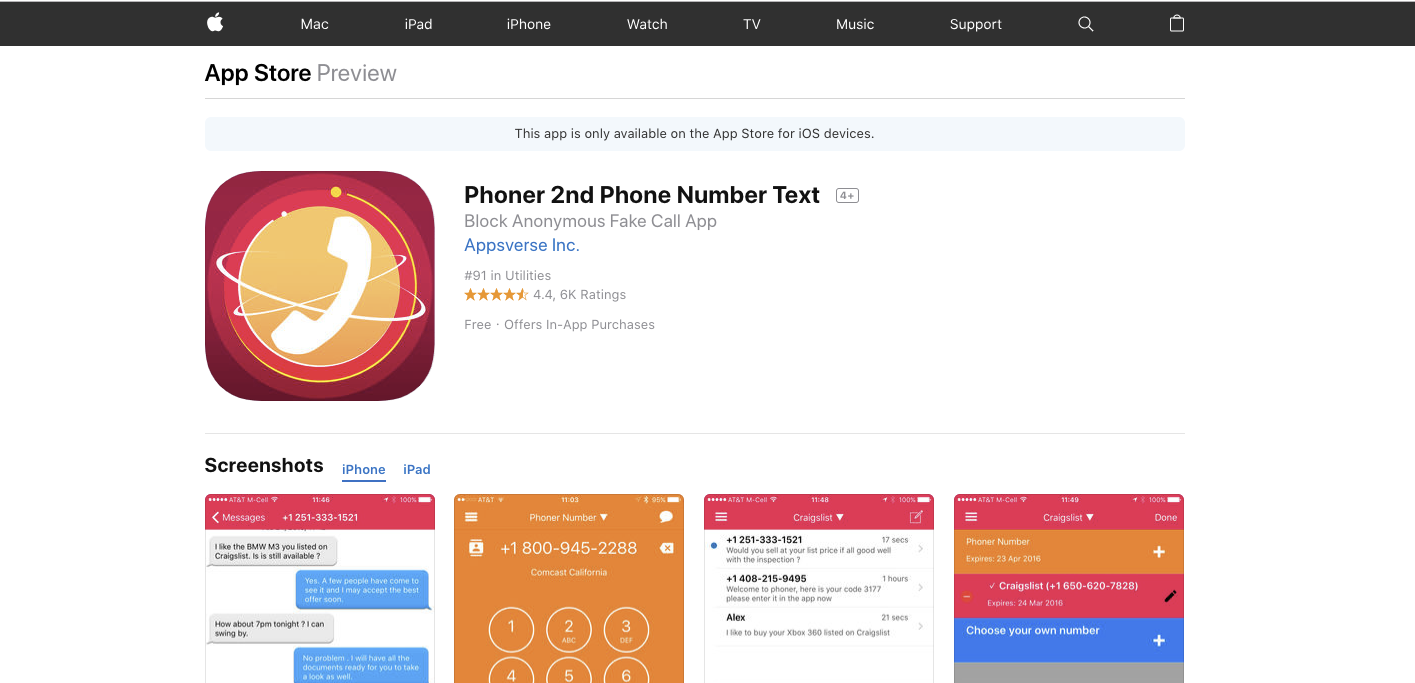 If you are an Android user, do not fret. Phoner is also available on Android,  so please download our virtual phone number app for Android here.
Step 2: Sign up for a free account
Once you have downloaded Phoner, you should go ahead and sign up for a free account.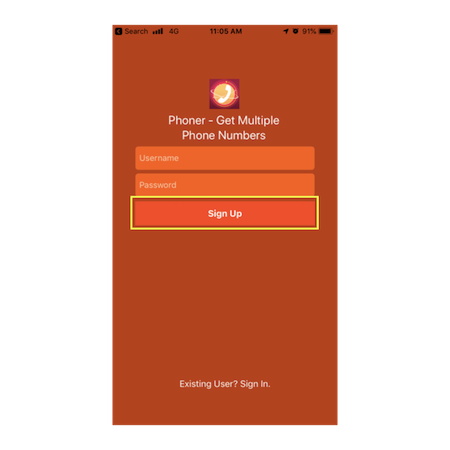 Signing up for a free account is easy. Just choose a username and password and you're all set. We make it easy for users by not making them go through any additional verification steps.
Step 3: Select your Phoner number
Next, make sure that you have the Phoner number selected as your active number. To do this, tap on the top Title Bar to reveal a dropdown. Next, tap on the Phoner number to select it.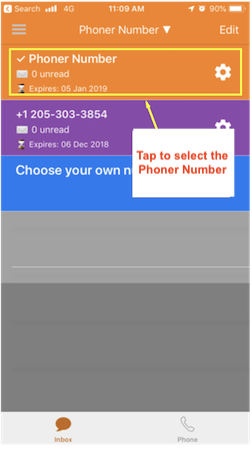 NOTE: Phoner number is your completely free virtual phone number from USA that you can use to text and call.
Step 4: Make a call or send a text
To make a call using the virtual phone number:
Go to the 'Phone' tab and start dialing in a number. Make sure that you have sufficient internet connection since Phoner works over the internet.
Try calling your own phone number. You will see that it works!
To send a text using the virtual phone number:
Go to the 'Inbox' tab and tap on the icon that resembles 3 dots at the top right hand corner of the screen, and select "New Message"
You should be brought to a texting screen.
Make sure that you enter the correct telephone number with the country code in front of it. For example, if your phone number is 408-464-2322, please enter +14084642322.
Try sending yourself a text message. You will see that it works! That is how you can get a free virtual phone number for texting.
Bonus: You can get fixed USA virtual phone numbers for free too
You may notice that the number you see after calling yourself or texting yourself, that the number is a randomized phone number.
There is a small caveat to the randomized Phoner number. It will appear different for each person you call and text. While this is a great feature for anonymity, it can be not as useful as a free virtual phone number to receive text.
Get Premium Number to choose your own virtual local phone number
If you need a virtual local phone number to receive SMS, this is also possible. Simply tap on the MENU icon -> and select 'Get Premium Number'.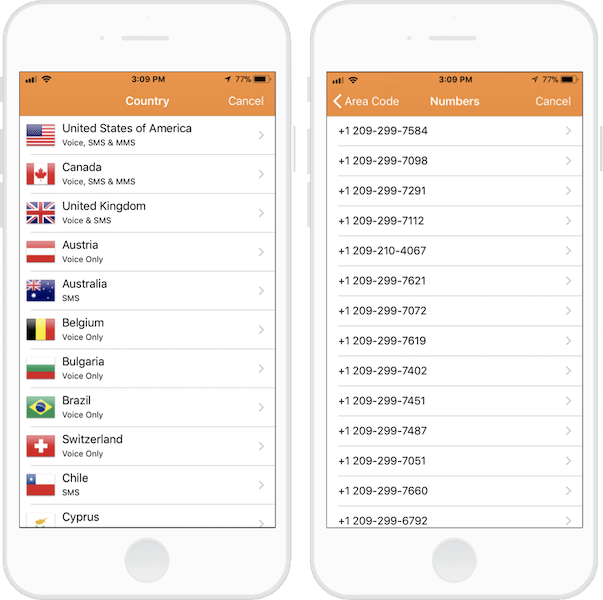 Did we say that you can get any virtual local phone number you want? Just select the country that you want, followed by the area code.
Phoner supports phone numbers from over 30 countries and 50 states. Awesome right?
To get the Premium number for free, simply select it under a "3-day Free Trial". You can immediately use it within the 3 days to call and send texts using this free Virtual local phone number.

Conclusion: Phoner gives you both virtual phone numbers from USA for free
With phoner you can get started with your own virtual phone number for free, using the anonymous number. If you want a virtual mobile phone number that is fixed, from any country, you can get a premium number under a free trial.
Download Phoner free virtual phone number app now to start calling and texting anyone for free!